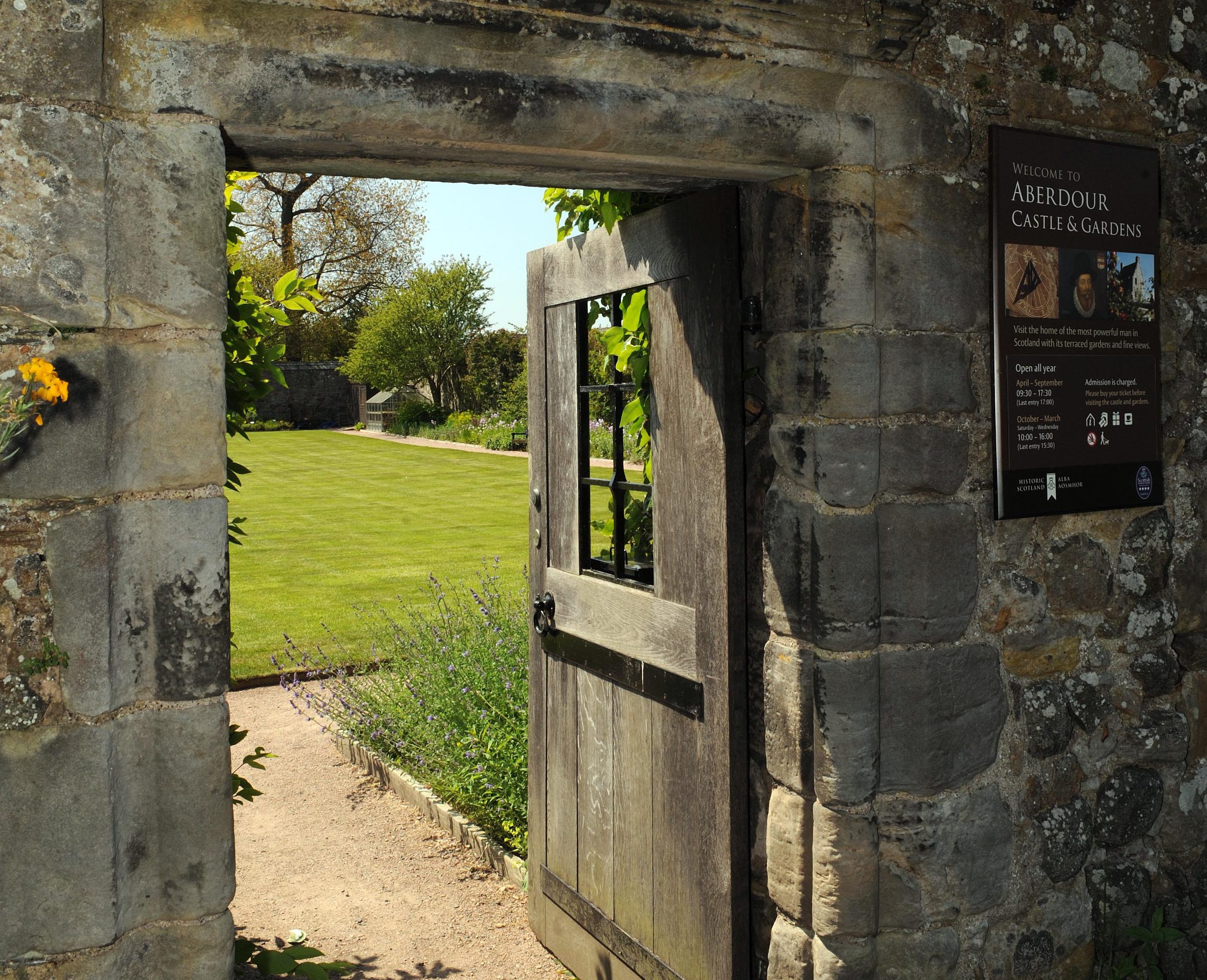 Local residents can now walk through the grounds of Aberdour Castle again after they were reopened to the public.
Historic Environment Scotland (HES) closed the gate at Hawkcraig Road in April this year causing a local outcry and a petition with 179 signatures.
The closure was just a trial and HES had already planned to reopen the gate on June 1.
However, the trial has led to fears that the route which joins Easter and Wester Aberdour could be closed permanently.
Aberdour Community Council chairman Arthur Lloyd said: "We're worried they are just using it as an excuse to close the gate again."
HES said the results of the trial would be considered and the situation reviewed next year.
"They're saying the reason the gate was shut in the first place was because people were coming through and not paying," said Mr Lloyd.
"What we will do is invite somebody from Historic Environment Scotland to a community council meeting later in the year to explore exactly what their thoughts are and how they are going to go about this review."
Local resident Sarah Neal, who enjoys walking through the castle grounds with her toddler son, was among those disappointed by the closure.
"I've never accessed the paid areas and wouldn't dream of damaging the area in any way," she said.
"I hope the make the right decision for the local community."
A spokesperson for Historic Environment Scotland said: "We are aware of the important role the castle plays within the wider community in Aberdour, as well as its role as a tourist attraction for the area.
"The trial closure of the walled garden gate was introduced for a short period because castle staff had been facing difficulty in differentiating between those who had paid to access the site and who had not.
"As a major tourist attraction for the area it is important that this is properly managed so that we can continue to promote and care for the castle and other historic sites in communities across Scotland.
"Throughout the trial closure, we have had many constructive conversations with local residents, in particular representatives of Aberdour Community Council.
"We are keen to continue to work with the local Aberdour community to find a long term solution, while retaining the important role that the castle and gardens play in village life."