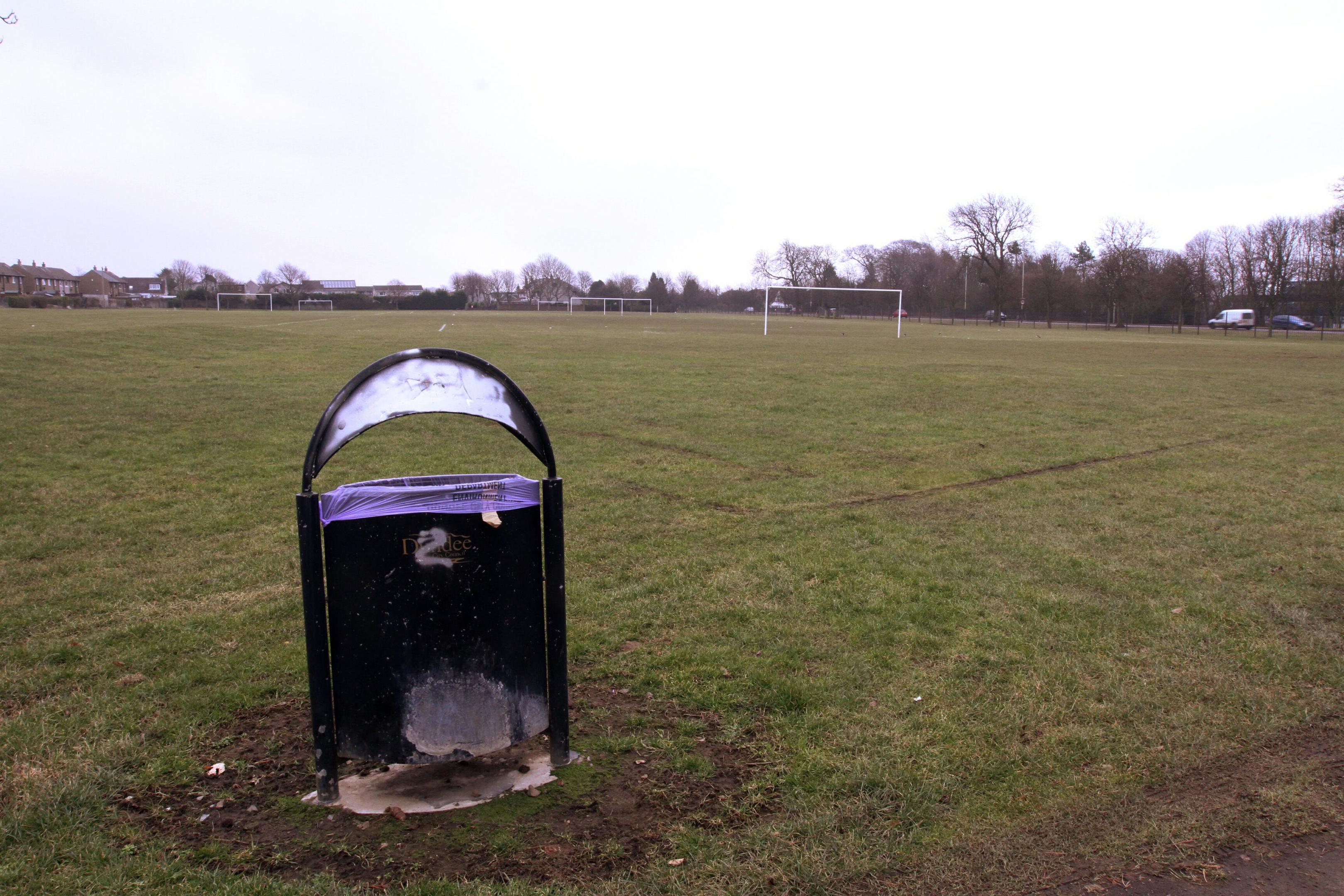 Disgusted local residents have spoken out after discovering dead rabbits that had been gruesomely baited by hunters in a Dundee park.
The disturbing discoveries were made at Monymusk Park in Douglas, where there have been sightings of dog owners using their pets to kill the animals.
One woman witnessed a couple at the park with lurchers who appeared to be baiting the animals, but was unable to properly see them before they sped off in an unidentified red vehicle.
She later removed the rabbits' bodies from the park.
The incident occurred on Sunday, between around 9.30 and 9.45pm.
Police have issued an appeal for information.
Hannah Coventry, whose mother saw the couple, said: "My mum had to wrap them (the rabbits) up and dispose of them.
"We have a greyhound so the couple were interested in our dog but once we got closer they took off. (The) rabbits were still warm."
Under Scottish law, it is illegal to take game without the permission of the owner of the land on which the game is found.
The legislation covers a variety of animals, including rabbits and hares.
Coursing with permission remains legal in Scotland for rabbits and rats, but all other mammals are protected.
The news has sparked outrage on social media, with many condemning the actions of the couple.
Sammy Dow commented: "It absolutely sickens me.
"(What) goes through their minds to do something so barbaric?"
Louise Stewart added: "People like them give lurchers bad names."
Fiona Messeter said: "Rabbit screams are horrific to hear. Terrible thing to train your dogs to do in a public park especially."
A spokesperson for Police Scotland said: "Police Scotland is appealing for information after an incident was reported at Monymusk Park, Dundee.
"Police are keen to trace a man and a woman who were in the area with two lurcher puppies between 9.30pm and 9.45pm on Sunday, July 17.
"They were seen getting into an old style fiesta or similar vehicle. Anyone with information is asked to contact Police Scotland on 101 quoting reference number 0718-1571.
"Police Scotland would encourage anyone to report any concerns of wildlife crime or suspicious activity to Police Scotland on 101. In an emergency call 999."