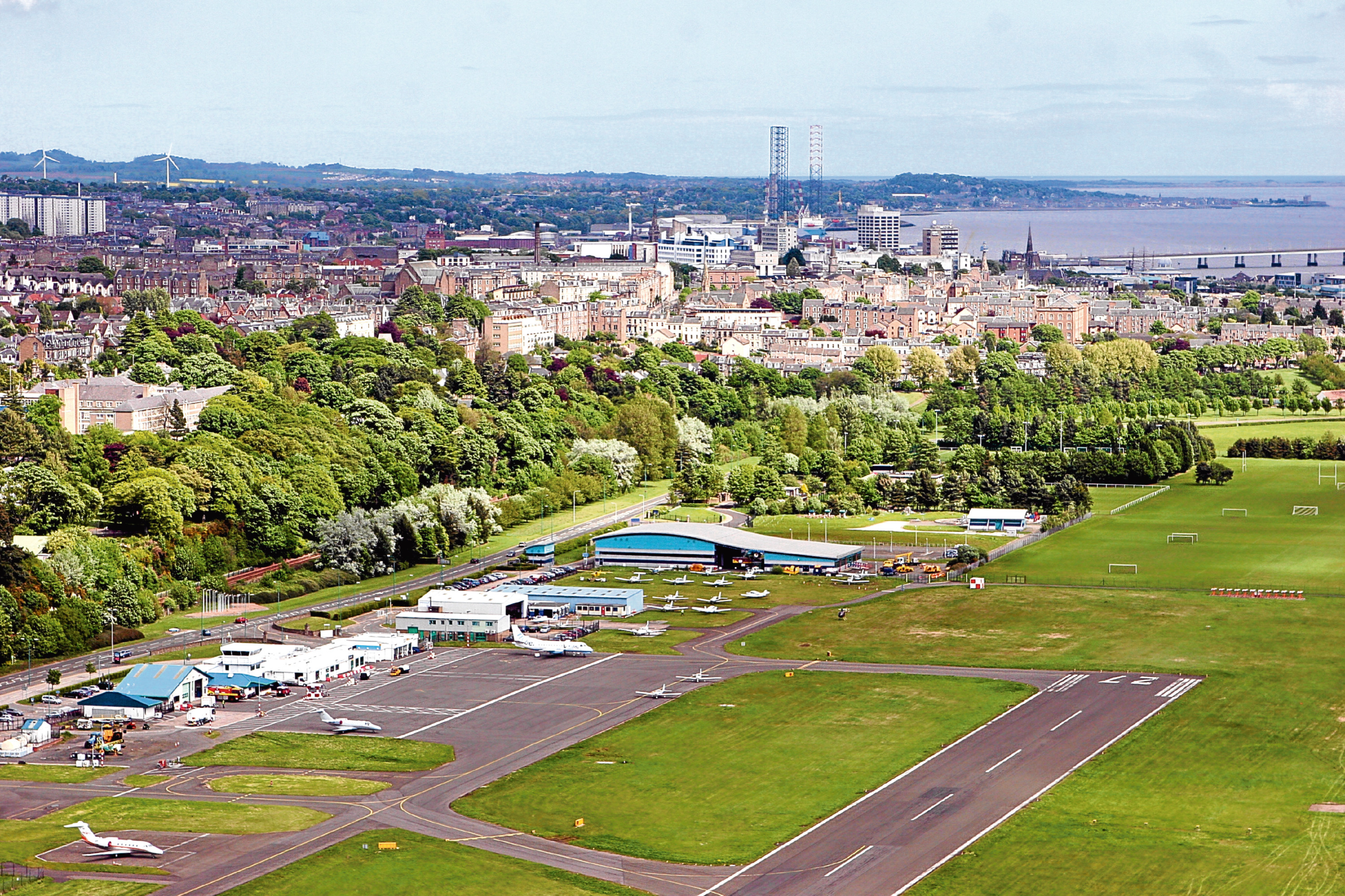 Plans to extend the runway at Dundee Airport will have to take into account radioactive waste dumped at Riverside landfill more than 20 years ago.
Low-level radioactive waste was last stored at the Riverside landfill site in 1996, it is understood.
The site, now known as Riverside Recycling Centre, neighbours the current runway at Dundee Airport.
The waste, which came from "hospitals, universities and other small users", poses no harm to the public – according to the Scottish Environment Protection Agency (SEPA).
Any plans to expand runway would need to take in to consideration the radioactive waste which was stored, according to SEPA.
Proposals to expand the runway and replace the terminal building at the airport were revealed last month.
The expansion would be brought about as part of the Tay Cities Deal, with a view to attracting a tourism boom to the city and other local authority areas.
Regular monitoring of the water which has percolated from the site – referred to as leachate – is conducted by SEPA.
They have found the radiation emanating from the landfill area is negligible and not harmful to public health.
A SEPA spokesman said: "Scottish Environment Protection Agency is aware of the historic disposals of radioactive waste at the riverside site in Dundee.
"Radioactive monitoring continues to be undertaken on the leachate from the site, which is reported annually in the Radioactivity In Food and the Environment (RIFE) report.
"The RIFE report shows that the levels of radioactive contamination are negligible and are of no concern for public health.
"With regards to potential expansion of Dundee airport, historic issues – including previous disposals – will be addressed through planning requirements.
"These may well include assessment of historic disposals of radioactive waste."
A spokesman for Dundee City Council said: "Dumping of low-level radioactive waste at Riverside landfill is not carried out any more.
The ambitious airport regeneration plans could see more international flights brought to Dundee, and have been strongly supported by the Dundee and Angus Chamber of Commerce and representatives of the V&A project.
However, West End councillor Fraser Macpherson has expressed some concern about potential noise pollution levels brought on by the increase in air travel.
The Lib Dem councillor has called for "clarification" of the plans and has said he is against the proposals if they impact negatively on the lives of West End residents.