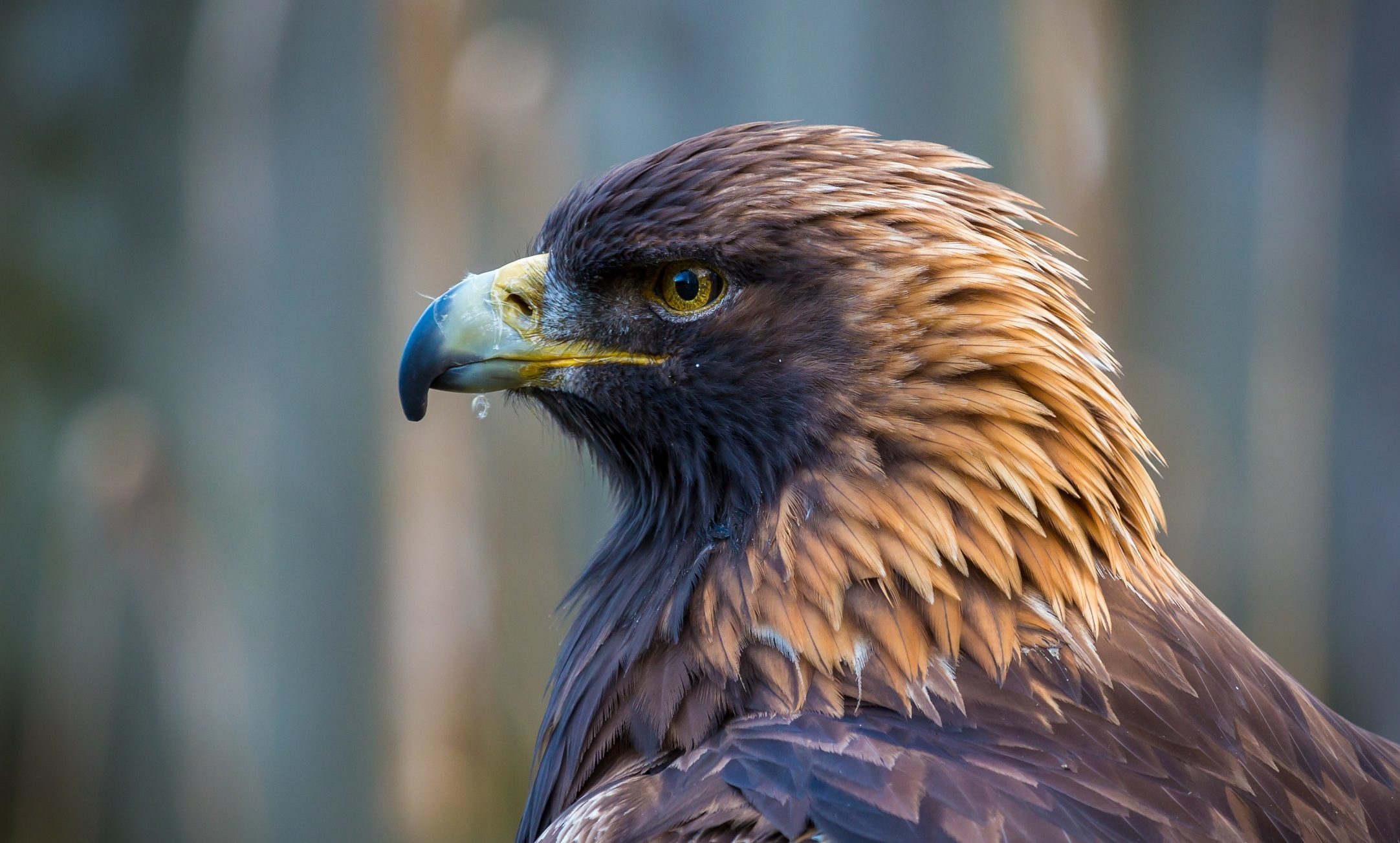 A leading wildlife charity has dismissed claims that birds of prey are thriving on Scottish moorlands as "ludicrous".
The Gift of Grouse, a campaign group aimed at showcasing the benefits of Scotland's grouse moors, issued the findings of a survey last weekend, which appeared to show an "encouraging" rise in sightings of raptors – including golden eagles, red kites and hen harriers – on prominent sites in Angus and Perthshire.
The findings reported healthy numbers at several estates across the region including Glenturret Estate in Perthshire and across the Angus glens. Gift of Grouse credited conservation methods by gamekeepers for the increase.
But RSPB Scotland head of investigations Ian Thomson said the statement was "pure, unadulterated propaganda from an industry that, quite rightly, is under increasing public scrutiny by the Scottish Parliament."
He said: "Their claims have no supporting evidence, their methodology is not explained and to suggest that incidental observations of raptors which may merely have been flying over an estate indicate a population that is 'thriving' is clearly ludicrous.
"It is astonishing that the Angus glens area is being held up as an example of good practice, given the long absence of successfully-breeding raptors over much of this region, as well as the appalling recent history of illegal killing of protected species."
Mr Thomson added: "Walkers in the area this spring were greeted to a plethora of gas guns, inflatable decoys and strings of fireworks scattered across the hills, all designed to scare off, rather than welcome, birds of prey."
The charity said that scientific reports in the last 12 months linked sharp declines in nesting peregrines and hen harriers in the the north-east of Scotland to illegal killing.
Meanwhile, a 2015 golden eagle survey showed that the levels of home range occupancy by the species was significantly below the national average in the eastern Highlands, where RSPB Scotland points out grouse moor management is the dominant land use.
A spokesman said: "In this part of eastern Scotland, prey availability is high and golden eagles should be more numerous and more productive than almost anywhere else in the country."
Richard Cooke, manager of the Invermark Estate – which contributed to the Gift of Grouse survey, said: "It is really disappointing that the RSPB can't recognise recent improvements made, particularly over the last five years and simply disregarding all positive efforts made by estates to help in the conservation of birds of prey."
He added: "A collaborative approach between estates and RSPB, a charity body which has bird conservation at its core, is imperative if these positive developments are to continue."