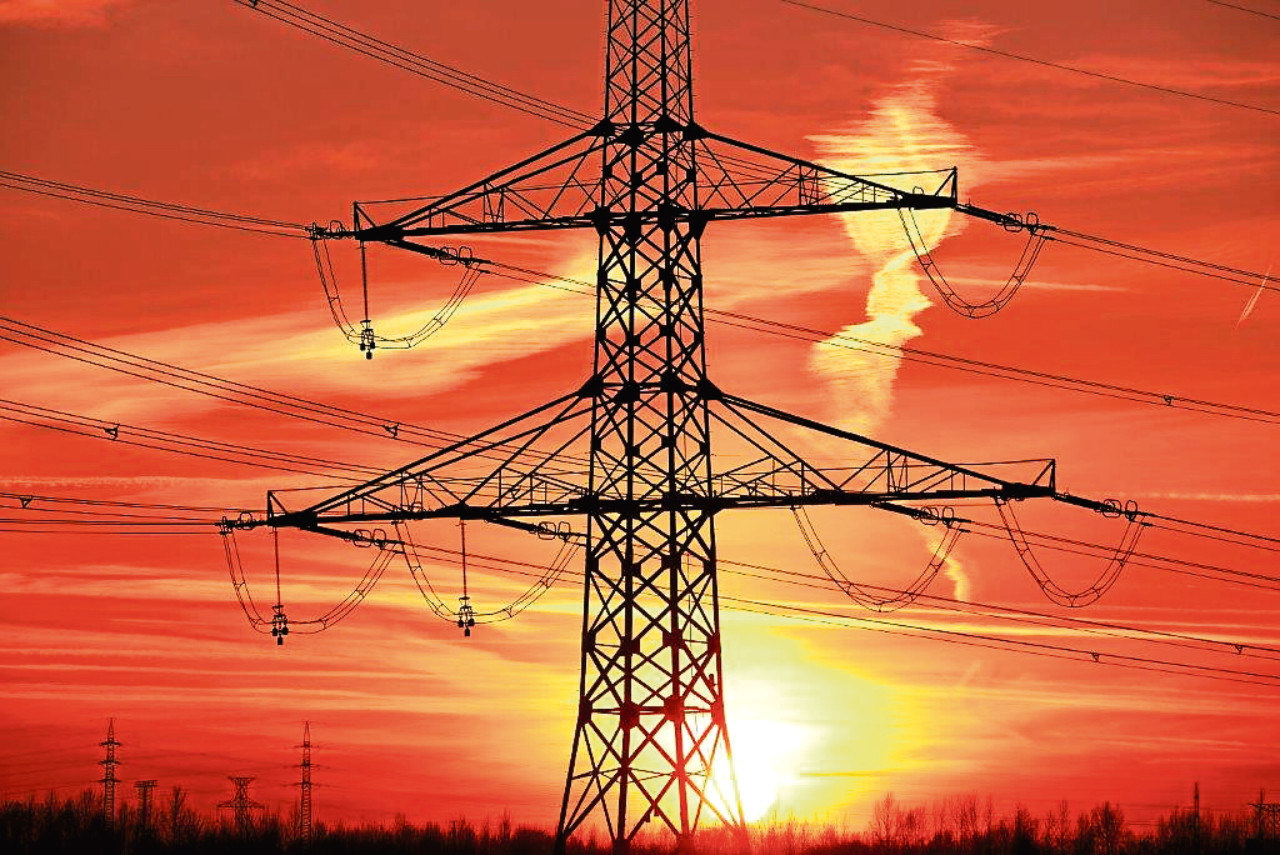 Sir, – Britain could be facing festive black-outs next winter according to a report by the British Infrastructure Group of MPs called, Electric Shock – Will the Christmas Lights Go Out Next Winter?
This influential group said that the push towards green energy and chronic mismanagement of the system had left the energy sector in crisis and warned that it was possible that households may even face the prospect of electricity being rationed and British industry could see a return to the three-day week because of a lack of electricity at peak times.
The report points much of the blame at Government green policies and carbon- reduction targets which have led to the closing of coal-fired power stations.
This winter the National Grid will pay around £122.4 million for emergency power from suppliers outside the normal energy market.
These exorbitant payments are the sole reason that the lights will not go out this festive season.
Britain, alone in the world, has a legally-binding Climate Change Act 2008 and it must be repealed immediately as the first step towards security of supply and cheaper electricity.
Clark Cross.
138 Springfield Road,
Linlithgow.
No need for segregation
Sir, – What Rev David Robertson (December 21) advocates for the Scottish education system is simply segregation along religious lines, with what are effectively then sectarian schools able to discriminate against pupils in admissions and teachers in employment opportunities, and for these establishments to be able to impart competing sets of "values" to their captive audiences of innocents.
This would ultimately lead to even more of a ghettoisation of communities in Scotland than we have now, with schools at the heart of them, and where exclusion will become the new inclusion. Secularists have a much simpler solution to the education issue.
There is no more need to have segregated schools along faith lines than along political lines.
If people want to inculcate their religious beliefs into their children, they can go to church or mosque or gurdwara. We no more support Free Church or Muslim schools than we support secular humanist schools.
Alistair McBay.
National Secular Society,
5 Atholl Crescent,
Edinburgh.
Criticism is not welcome
Sir, – I write with reference to the letter from Rev David Robertson accusing Secular Scotland of mocking religion. This is a man who used to open his comments on Secular Scotland's Facebook page with the words, good morning, atheists.
His posts and comments were never deleted despite his extreme views fuelling lively debates.
In contrast, I am not able to post on Mr Robertson's Solas page and he has regularly deleted links I posted to academic studies undermining his arguments on his personal page. This demonstrates a glaring difference between secularism and Mr Robertson's brand of Christianity.
Garry Cobb.
Secular Scotland,
58a Broughton Street,
Edinburgh.
Was there a hidden agenda?
Sir, – I watched arch free-trader and Brexiteer Dr Liam Fox, brass neck gleaming, on television admitting that if we stay in the Single Market, the much-vaunted separate or duplicate trade deals with other countries are impossible.
He also ducked the a question about whether we will still make contributions to the EU budget.
I wonder what the result of the referendum would have been if he had admitted this during the campaign?
And why, with such a high profile during the campaign, Nicola Sturgeon did not raise these potentially showstopping issues, or indeed the status of EU immigrants already here.
Surely our First Minister, one of the world's top 100 global thinkers, knew all this, or was her real agenda to support Remain while actually hoping for Brexit and a "material change" in circumstances?
After all, worried EU citizens would have a vote in an EU-charged second referendum. Allan Sutherland.
1 Willow Row,
Stonehaven.
GERS figures open to ridicule
Sir, – I was astonished to learn that during the transfer of income tax powers to Holyrood, the Scottish Government discovered that 425,000 Scottish taxpayers had not been classed as Scottish.
If true, I am confident there will be a perfectly logical explanation, possibly statistical or merely a simplifying of Treasury accounting practices, which are widely recognised as being the most flexible and imaginative in the western world.
However, should this anomaly be the result of an inadvertent treasury/Westminster slip-up which somehow passed the rigorous but scrupulously fair scrutiny which follows the publication of the annual GERS figures then that is, unfortunately, a different matter.
The revelation that the tax receipts from 425,000 Scots were wrongly allocated, thus impacting on the aforementioned GERS figures could perhaps result in Scots becoming sceptical regarding other aspects of GERS accounting, resulting in the figures being ridiculed.
Malcolm Cordell.
35 Fort Street,
Broughty Ferry.
Lack of planning accountability
Sir, – Not content with denying local communities any say in the specification or design for the new visitor centre at the Meedies, at Lochore Meadows, Fife Council is now insisting on its right to deny elected members the opportunity to scrutinise and determine the planning application.
It is arguing that a 430 square metre building costing £1.2 million on parkland is a "minor application", which entitles the council to bypass rules designed to stop it acting as judge, jury and executioner on its own planning applications.
Perhaps this passes muster in the alternative universe inhabited by Fife Council where nobody ever makes a mistake, or at any rate, never owns up to one.
For the rest of us, Fife Council's argument is either hogwash or the so-called scheme for delegation which is supposed to guarantee public transparency and accountability is not worth the paper it's written on.
Linda Holt.
Dreel House,
Pittenweem.
Paying dear for nationalism?
Sir, – I am appalled that the Scottish Parliament intends to spend nearly £2 million on new light fittings to replace those 12 years old.
Surely it would be prudent to source more affordable lighting from IKEA. Or does SNP support for other nationalist movements mean that we must eschew durable Swedish design in favour of dearer inferior illumination from Catalonia?
John Eoin Douglas.
7 Spey Terrace,
Edinburgh.