A Dundee poet has penned a "tongue-in-cheek" ballad defending the city's gulls.
Mark Richardson wrote Seaqual Rights/Solidarity for the Seagulls after reading that Dundee City Council had taken to culling the animals.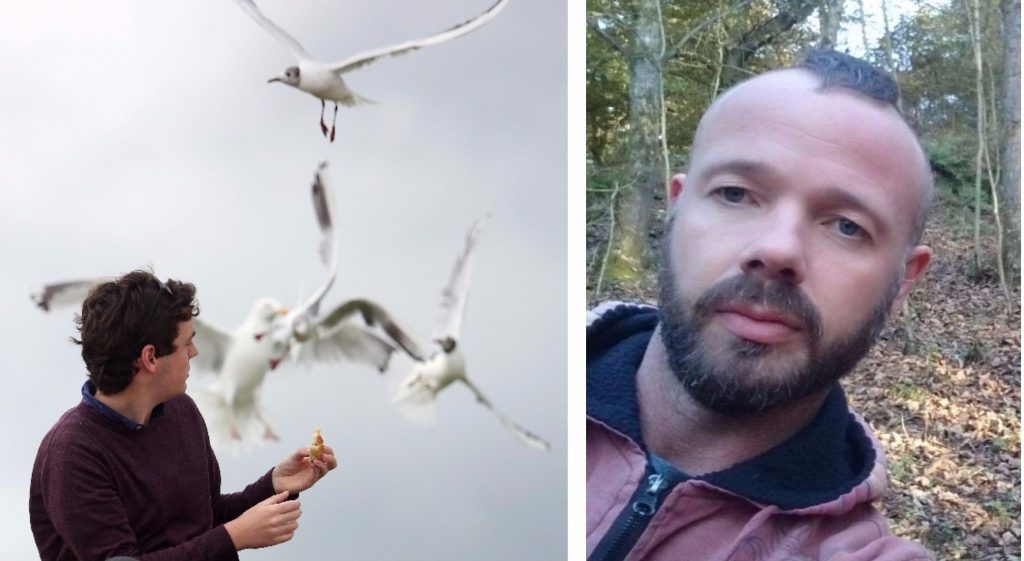 The Courier revealed in August that the local authority has shot 165 birds and 30 chicks since the start of 2017.
The council has also removed 401 individual gull eggs as measures to control numbers intensify.
Mr Richardson's gritty ballad, written partly in the Dundee dialect and with a liberal dose of swearing, includes the lines: "Eh snatch the Greggs, oot yir paws, before its reached yir jaws, it's only to feed the bairns, wi dinnae care aboot yir laws."
The 38-year-old spoken-word poet, who performed at an Edinburgh Fringe Festival event this year, said though the verse is light-hearted there is a serious point behind it.
Mr Richardson said: "I've had a lot of good feedback. A lot of people call them flying rats and that. I knew it would get a reaction. I'm on the seagulls' side. You can't go around killing animals.
"If you can't handle all the waste, if it's all left out, they are just doing what is natural to them. And we are right on the coast. They have always been there.
"It's a funny subject. I knew it would stir up a bit of interest.
"It is all tongue-in-cheek obviously, having a laugh, but people are getting a bit carried away about the seagulls."
He added: "The poem I wrote on Facebook about a month ago. I also make videos of poems. I have been writing for about seven years.
"About three years ago a poem I did about the Scottish referendum went viral on Facebook. It was just before the referendum.
"I've done the Fringe Festival, an open mic, and I did a wee festival called Doune the Rabbit Hole. I want to try and get a book done too.
"Some of what I do is Dundee related, but I do them about anything. I do like to write about local things."
Herring gulls have become more dependent on scavenging in urban areas in recent years, but the species continues to decline across the UK.
The latter is still on the British Trust for Ornithology's "red list" as a conservation concern and their numbers have dropped by almost a third in the past half-century.
Gulls can live for up to 30 years, and are opportunist feeders.
Shooting gulls to control numbers is only considered after non-lethal measures have been exhausted.
To listen to the full, unadulterated version of Mr Richardson's poem visit his Facebook page here.