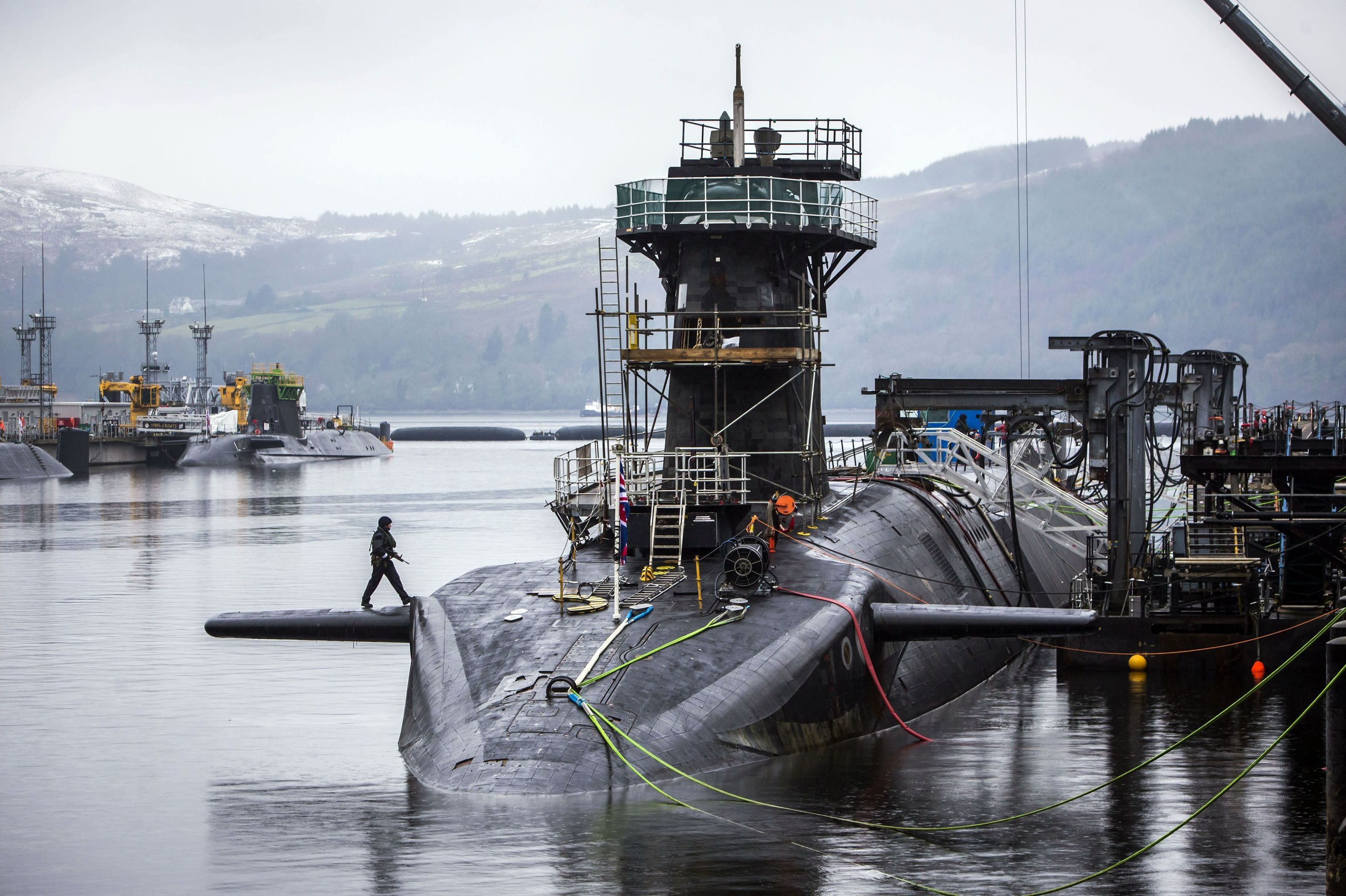 Radiation levels around Rosyth dockyard increased last year according to the latest monitoring report.
Levels across the UK were well within dose limits, said the Scottish Environment Protection Agency (SEPA) following the publication of its Radioactivity in Food and the Environment (RIFE 22) Report.
However, local SNP MP Douglas Chapman has made a renewed call for the "excruciatingly slow" timescale for dismantling Rosyth's seven redundant nuclear submarines to be hastened.
Mr Chapman, said: "It's encouraging that SEPA's latest report shows radioactivity doses are well within limits.
"However, Rosyth should not be a sanctuary for toxic submarines and this is something I have raised in Parliament as constituents are fed-up with the subs rotting in their own backyard. Yes, they are to be dismantled and removed, but the timescale is excruciatingly slow.
"'I'm encouraging SEPA to progress its work with the MoD to manage the area effectively and help rid Rosyth of the subs so that the space in the dockyard basin can be used for more economically productive uses."
SEPA is responsible for the radiological monitoring carried out in Scotland and has a duty to ensure no member of the public receives in excess of the statutory dose limit of one millisievert (1 mSv) per year from authorised discharges.
According to the SEPA report, the total dose level in the vicinity of Rosyth dockyard went up from 0.006mSv in 2015 to 0.017mSv last year.
The increased reading is less than 2% of the recommended dose limit and would only apply to someone spending "a large amount of time over marine sediments".
Radioactivity detected was said to be from the combined effects of Sellafield, weapon testing and Chernobyl, with the increase in total dosage attributed to a rise in gamma rays from sand at the shore.
The Ministry of Defence has embarked on a programme of dismantling and removing radioactive waste from the submarines at Rosyth, but this process is expected to take up to 15 years.
The RIFE 22 report is a joint publication between all six agencies across the UK with responsibility for ensuring that doses from authorised releases of radioactivity do not pose an unacceptable risk to health – SEPA, the Environment Agency, Food Standards Agency, Food Standards Scotland, Natural Resources Wales, and the Northern Ireland Environment Agency.
The highest dose for a member of the public in Scotland reported in RIFE was 0.058 mSv – around one twentieth of the legal limit.
Dr Paul Dale, radioactive substances unit manager at SEPA, said: "This year's report again demonstrates that Scotland's public is adequately protected against sources of radioactivity that could impact on our food and the wider natural environment.
"The report represents a collaborative effort by all agencies to carry out rigorous annual monitoring, to ensure dose levels are well within international limits and the 2016 report confirms that this remains the case."