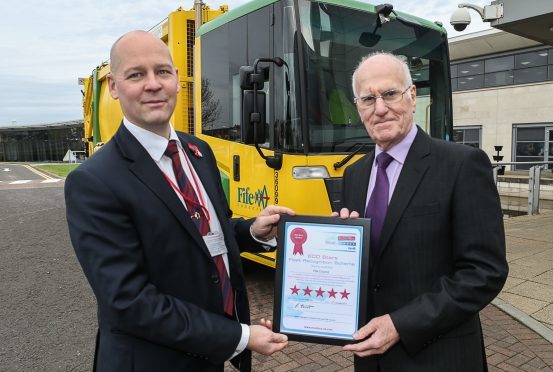 Fife councillors have been warned more must be done to avoid the region falling short of looming tough new climate change targets.
Members of Fife's environment, protective services and community safety committee heard how Fife has made great strides in recent years in cutting its carbon footprint and is well on the way to meeting the Scottish Government's current emission reduction target of 42% by 2020.
However, because Scotland as a whole achieved the 2020 national emissions reduction target six years early, councillors were advised the Scottish Government is preparing to increase the target to 56% by 2020 on 1990 levels.
Fife will, therefore, need to shave a further quarter off its current carbon footprint within the next three years.
Cat Payne, environmental strategy officer, stressed the situation will require a "step change" in Fife Council's current investment and ambitions, and admitted current projects will not be sufficient.
"To achieve this seismic cut in its carbon emissions will require significant focus of effort, staff resource, management commitment, and for carbon impacts and energy running costs to be considered in all decision making," she noted.
"Business as usual will not deliver this target. We need to have a significant rethink of how we do things."
It is thought around half of carbon cuts made in Fife last year were down to external factors, including more renewable generation connected to the power grid and the closure of the coal fired power station at Longannet.
However, energy efficiency improvements to Fife Council buildings, the commissioning of the Lower Melville Wood wind turbine in 2016 and a programme to replace street lanterns with LED bulbs all contributed.
The council cut 32 vehicles from its fleet and added eight ultra-low emission vehicles including electric cars, hybrids and hydrogen vehicles.
Committee convener Councillor Ross Vettraino said Fife Council had shown itself to be "ahead of the curve" when it comes to cutting carbon emissions.
But he added: "I think there's a lot of work to be done and it's going to be a real challenge to meet these targets, not just for Fife Council but for every local authority.
"Because we've got good foundations, the task might not be as hard for us as it is or others."