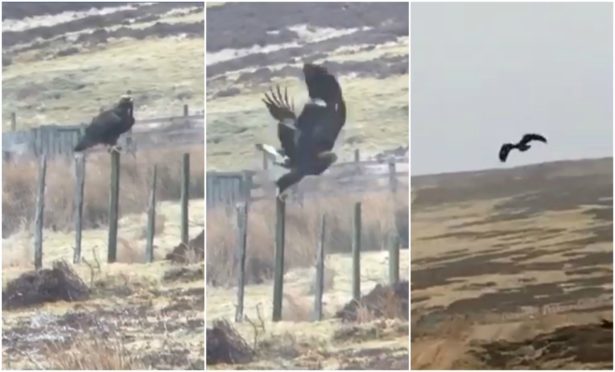 Footage has emerged of a close encounter with a "huge, beautiful" golden eagle spotted in a local glen.
The bird of prey was filmed by a beatkeeper on the Millden Estate in Glenesk, Angus, on Wednesday.
Angus Glens Moorland Group posted the footage to social media.
Golden eagles favour Scotland's remotest and most wild areas such as peatland, moorland and mountains.
With wing spans of up to 7ft or more, the species is the UK's second largest bird of prey.
In 2016 a joint RSPB Scotland and Scottish Natural Heritage (SNH) survey highlighted a rise in Scotland's golden eagle population, with more than 500 breeding pairs recorded.
Most common in the Highlands, the birds are rarely spotted in eastern Scotland.
Golden Eagles are protected under the Wildlife and Countryside Act (1981).
Posting the video, the Angus Glens Moorland Group said: "Our managed moors host a large variety of wildlife species and this beautiful golden eagle is just one example of what you can spot when visiting our moors.
"These glorious birds are listed as a schedule one species. As you can see they are a huge bird of prey, with only the white-tailed eagle larger in the UK (another species you can spot on our moors).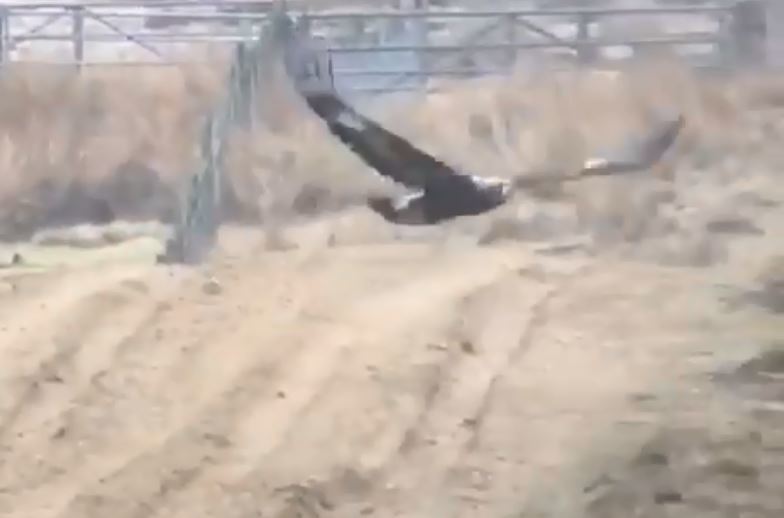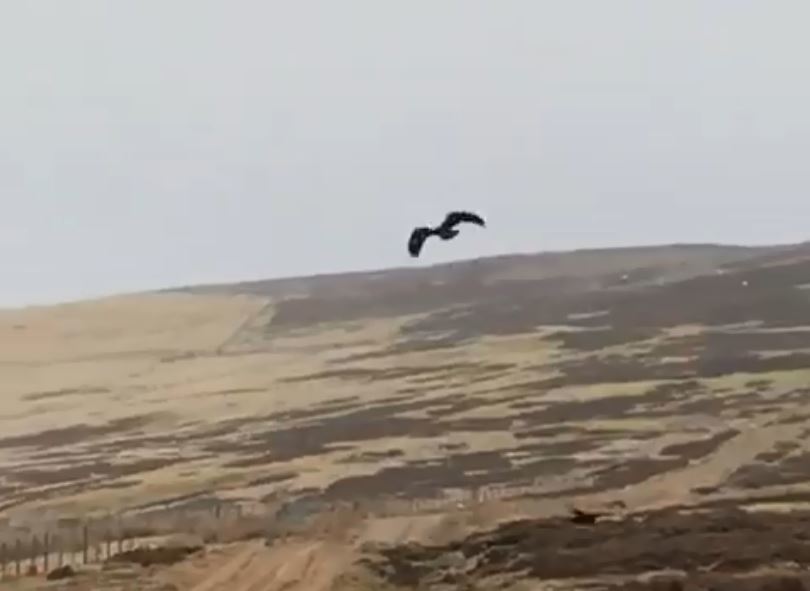 "With their long broad wings and longish tail, they have a different outline to the smaller buzzard.
"These birds like to soar and glide on air currents, holding their wings in a shallow 'V'. Eagles have traditional territories and nesting places which may be used by generations.
"The clip below was filmed by one of our #beatkeepers on #MilldenEstate yesterday."