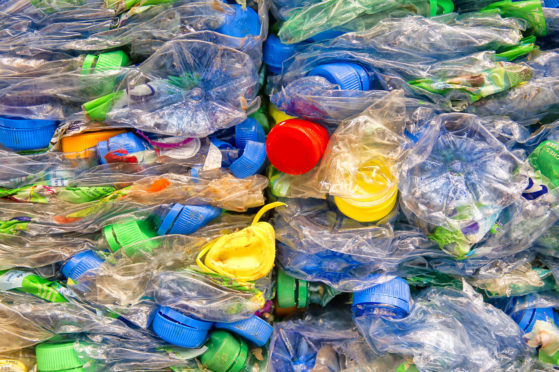 Single-use plastics could be banned from Dundee schools and council departments in a bid to make the city more environmentally-friendly.
Items under review include plastic straws, stirrers, bottles, coffee cups and lids, plastic cutlery, bags and condiment sachets.
If the proposals, which are to go before the Policy and Resources Committee on Monday, are approved, the local authority would look for "alternative" products and procurement arrangements to make the change possible.
The drive comes after the Final Straw campaign was launched by Kate Forbes MSP in January, following the popular series Blue Planet, which exposed the harm plastic is doing to the oceans.
Ms Forbes has written to all of Scotland's 32 councils urging them to pledge not to use plastic straws.
A report to be put before councillors on Monday states: "The committee is asked to recommend that a letter of support is submitted to Kate Forbes MSP;  instruct all departments to determine current use of products containing straws in locations providing catering facilities to staff, pupils and members of the public; require all departments to support this initiative and where possible to seek alternative products such as paper straws when serving drinks; and approve the alternative procurement arrangements to be put in place to support the above.
"Scotland Excel are exploring alternative products to secure best value for councils. It is anticipated that a reduction in the use of single use products would help to offset any increase in costs.
"Plastics are today even evidenced in our food chain because of the level to which they have been used and discarded into the natural environment.
"The Final Straw campaign questions 'How often do you get a plastic straw with your drink that you didn't ask for and you don't need?' and highlights that plastic straws end up in our seas, suffocating wildlife and polluting beaches.
"Whilst for the majority, plastic straws in drinks are unnecessary, it is recognised that some do require to use plastic straws for disability and medical reasons and other suitable alternative products are not currently available.
"In such cases, the council will ensure that there is no impact on service provision."
The local authority is also expected to revisit its internal waste recycling project and roll this service out further to council offices.
This will be backed by an educational programme to highlight items that can be recycled, encourage alternative ways to reduce waste such as reusable water bottles and coffee cups and to offer other suggestions to minimise waste.