An angler who regularly visits the Angus coast has condemned litter louts and warned their actions will deter visitors to the town.
Darren Owen from Dundee was outraged on Saturday when he witnessed a group of up to 50 revellers throw plastic bottles off the cliffs at Arbroath onto the beach, leaving a trail of discarded rubbish.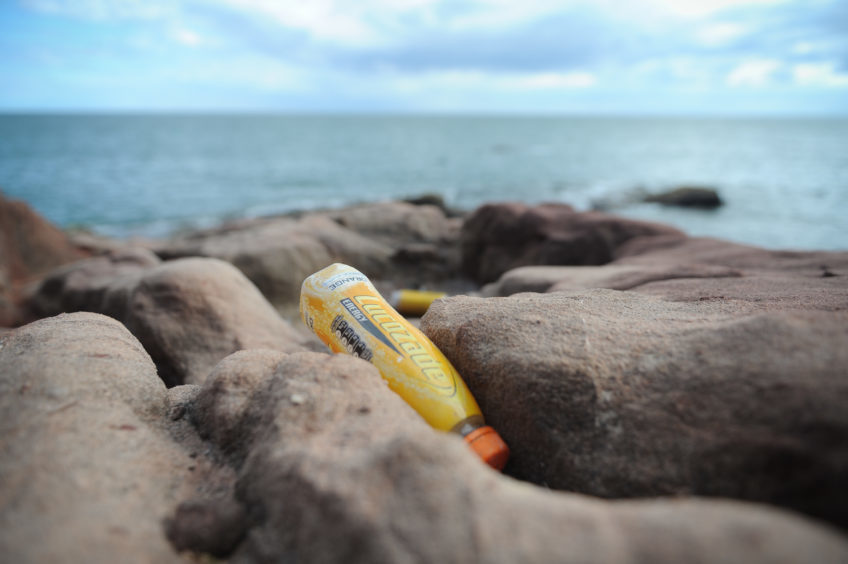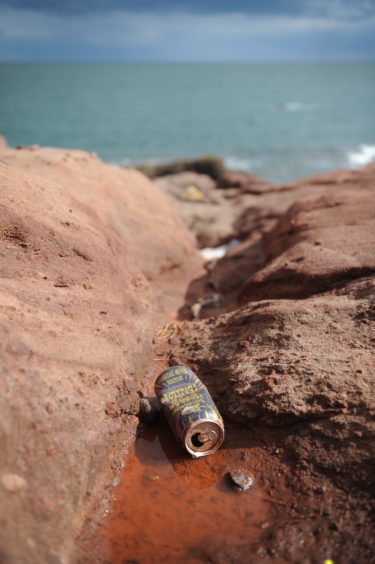 The 48-year-old has fished at the seaside town since he was a young boy, but has noticed an increased level of litter dumped on the shore in recent years.
He said: "It's absolutely disgusting, this is the worst it has ever been.
"There are thousands of plastic packets, condoms and plastic bottles on the beach.
"If there is a high tide it will come in, grab it and it will all be washed into the sea."
Darren and a group of his friends witnessed the large group head to the beach area from the cliff path at the end of Victoria Park.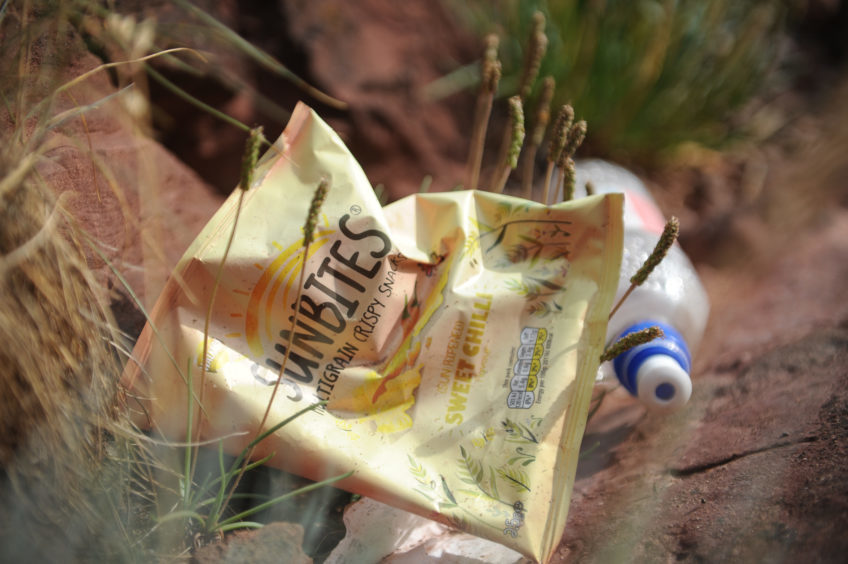 He continued: "They left all their stuff. It's plastic pollution and a lot of us were really shocked.
"The mess they left was unbelievable, I have never seen a mess like this."
He claimed some of the group were fishing off the beach, with one discarding a packet which had contained fishing tackle.
"Something has to be done," he said.
"This is a beauty spot. People want to visit it and enjoy the area.
"I saw people smashing bottles. People want to take their children to the beach but we don't want kids cutting their feet.
"If this continues tourists will be put off visiting the area."
The group's actions were also condemned by councillor Julie Bell, Angus Council's habitat champion for marine littering.
She recently took part in a beach clean at East Haven where 61.2 kilos of litter was collected by volunteers and urged anyone who sees people littering to contact Angus Council's Access line and Police Scotland.
She said: "I urge people to be responsible, to have fun but please take away memories and only leave footprints.
"They don't know what damage they are causing to the environment.
"There is no question in my mind this is anti-social behaviour and I ask those responsible to have a thought for the animals and humans who come after them."
An Angus Council spokesman said: "Littering is selfish and irresponsible wherever it happens and particularly at an area popular with locals and tourists alike.
"Litter thrown from the cliffs could be taken away by the wind and tide. Even if it is not, it could be extremely difficult and dangerous to clean up given how inaccessible the foot of the cliffs can be.
"Littering is an offence and where we identify those responsible, we will issue them with an £80 penalty. But we would far prefer people had consideration for our communities and took responsibility for their own rubbish. Find a bin and put it in, or take it home and dispose of it there. People can also report littering to us via the online enquiries & requests form.
"For more information on litter, waste disposal and recycling in Angus, visit our bins and recycling pages."
Anyone witnessing similar issues can contact Police Scotland on 101 or the Access line on 03452 777 778.