No longer the stuff of Bushtucker trials, the first edible insects to hit UK supermarket shelves have landed in Courier Country — and we put the taste buds of the good folk of Perth to the test.
Sainsbury's announced it was introducing barbecue flavour crickets to 250 stores earlier this week and the first packs, made by manufacturers Eat Grub, have now found their way to the Fair City's High Street store.
Already a popular treat in Asia, the snacks received some surprisingly positive reviews  — and a good helping of bemusement  — when The Courier dished out the nibbles.
Postman Steven Kerr said: "They are not too bad.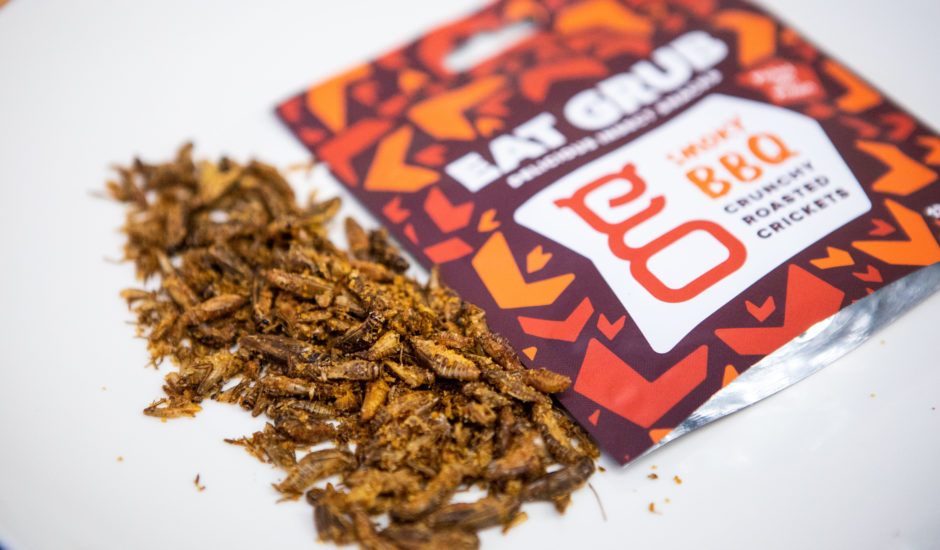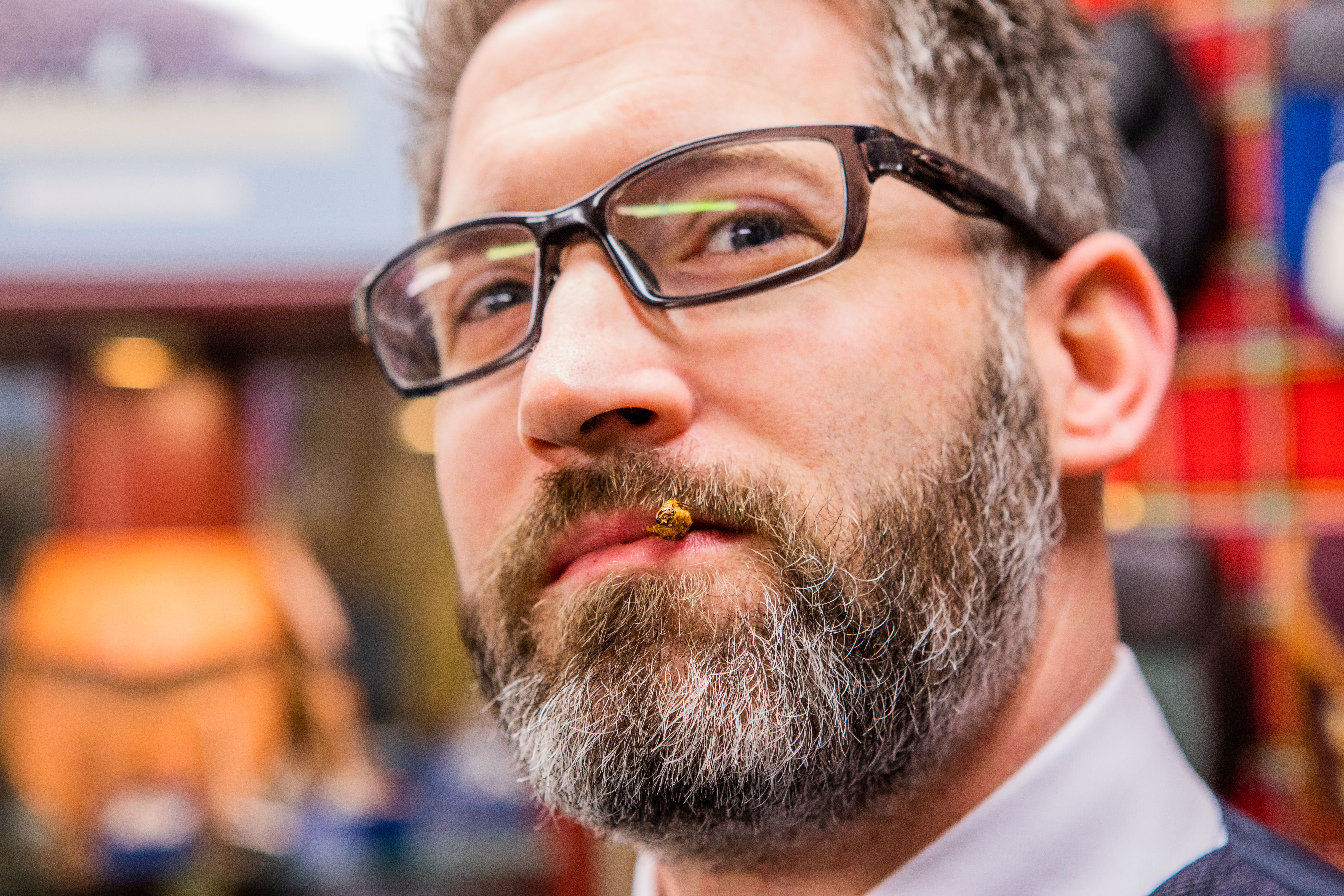 "They taste like the bottom of a packet of crisps.
"I wouldn't buy them again but I could see them taking off."
Hairdresser Campbell Ewen was pleasantly surprised by the flavour and said he would probably even purchase them himself.
"They are really tasty," he said.
"Quite crunchy, a lot like cereal. It's certainly something I would have again."
Martine Jacquemin of delicatessen Provender Brown, turned her expert food knowledge to the task.
She said: "The taste is OK. The consistency, I'm not too sure about.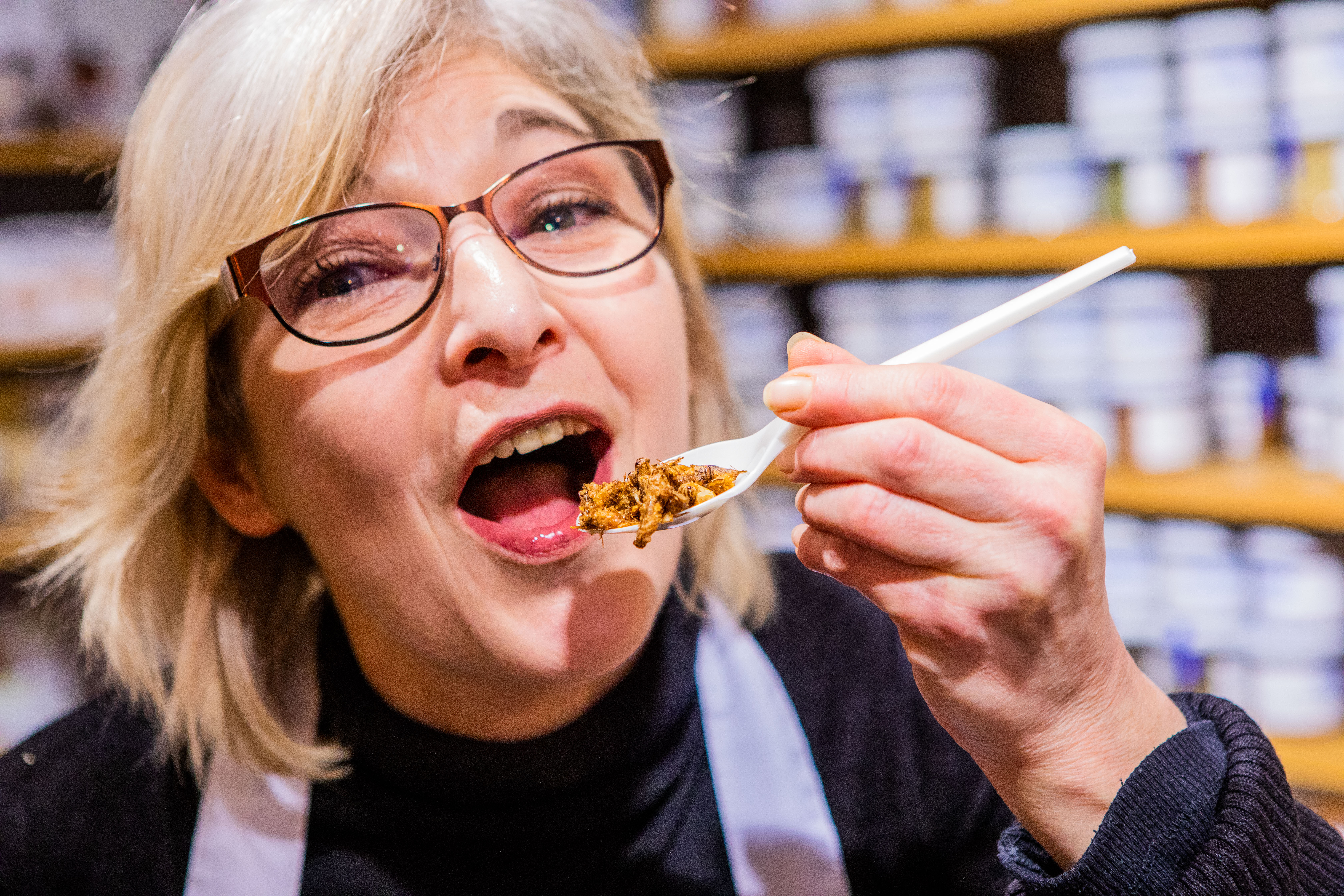 "I guess it's our future protein.
"It's the way it's going and I'm sure in the future we will go down that route.
"We might not sell crickets here but in the end I can seem them being put inside burgers and other meats."
The company behind the snacks says it wants to produce alternative protein sources.
According to the British Nutrition Foundation, gram for gram, crickets yield more protein than beef, chicken and pork.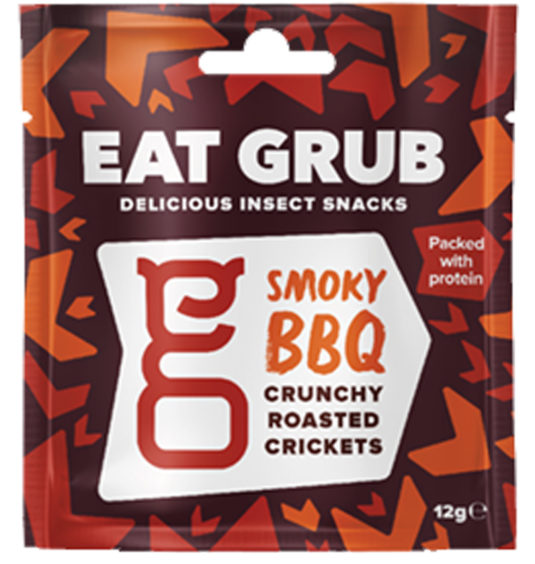 Eat Grub says crickets only need one litre of water to produce one kilogram of protein, whereas a cow needs 22,000 litres.
Shami Radia, co-founder of Eat Grub, said: "Currently insects are eaten and enjoyed by two billion people worldwide.
"We're on a mission to show the western world that as well as having very strong sustainability and environmental credentials, they are also seriously tasty and shouldn't be overlooked as a great snack or recipe ingredient."
That view is shared by Duncan Williamson of WWF UK who said the use of crickets as food can help to reduce our carbon footprint.
Rachel Eyre, head of future brands at Sainsbury's, said: "Insect snacks should no longer be seen as a gimmick or something for a dare, and it's clear that consumers are increasingly keen to explore this new sustainable protein source.
"We're excited to be the first UK supermarket to make these products easily accessible for shoppers across the country."