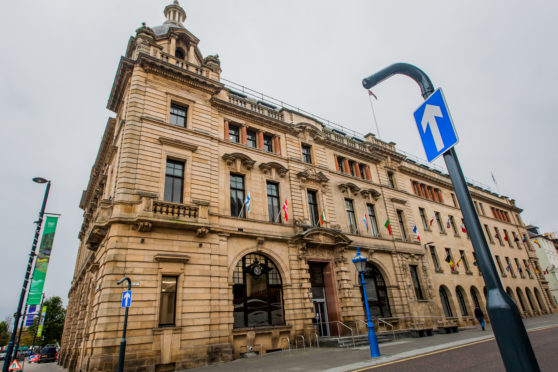 An energy firm has returned to Perth and Kinross Council with the aim of expanding its operations in the Coupar Angus area.
Coronation Power, based in London, have lodged an application to the local authority requesting permission to install 15 battery storage units and electrical grid compound which would store energy from the National Grid and feed it back in when required. The firm had applied in 2018, but the initial plans fell through.
Coupar Angus is one of up to 25 new sites the former windfarm developers are looking at across the UK and one of three in Scotland, along with Arbroath and Tarland in Aberdeenshire.
The units, if approved, would be located on what is currently agricultural land near the Scottish Hydro Electric (SHE) Transmission's existing substation off the town's Pleasance Road and would be protected by security columns and a two-metre-high fence.
SHE Transmission had its expansion application approved with a series of conditions to build an additional switch-room at the existing substation on Pleasance Road last March and the energy giant has confirmed it had been approached by the English firm, which has requested they provide a connection to the battery unit.
Managing Director of the business Vickram Mirchandani told The Courier its shortlist had started with 400 locations, and the site will provide direct benefits to the local community.
He said: "We have three sites in mind across Scotland, which started at 400, then became 80 then became three. It has to be right next to a substation.
"The batteries provide a variety of services. In the past, the coal fires created electricity when people needed it and were switched off at night when they weren't needed. People realised coal is bad and we needed to change from dirty to clean energy.
"We used to develop windfarms but wind doesn't blow all the time. The battery storage units are a solution to this and work as an excess balancing system to make things more effective."
Some local residents have expressed concerns about the site's location to The Courier at this early stage of the planning process, but no formal objections have been made yet.
Mr Mirchandani reassured locals the development will directly benefit Coupar Angus.
"They will also stop power cuts, as when they occur, the batteries will be available with energy stored.
"This is a completely new venture for us. This is still green energy and it's still good for the planet."
Applicant, Coronation Power has been told it must hold a public consultation with the local community before the blueprints can be signed off and the firm will answer any questions from the public at that stage.
It will be held at Coupar Angus Council Chambers on Thursday, January 31, between 2 to 8pm.