Kirkcaldy-based Peter Greig & Co Ltd – the country's last linen manufacturer – has contributed to an exclusive fashion show celebrating Mary Queen of Scots. Michael Alexander reports.
She is one of the best known figures in Scotland's history whose connections with Fife and Tayside range from her three visits to St Andrews in the 1560s to her infamous captivity at Lochleven Castle, near Kinross, in 1567.
But the release of the historical drama film Mary Queen of Scots last month starring Oscar-nominated actors has led to another more modern connection between the tragic monarch and Courier Country thanks to the expertise and reputation of a long established Fife business.
Materials produced by Kirkcaldy-based Peter Greig & Co Ltd are to be included in an exclusive catwalk fashion show taking place in Edinburgh Castle's Great Hall on February 7 which pays tribute to the Royal fashion icon.
'Women of the Crown', created in association with Historic Environment Scotland (HES) and American fashion designer Jeff Garner from fashion label Prophetik, will showcase an exclusive collection for the first time before it travels to London Fashion Week.
It will also launch a new range of products inspired by Mary Queen of Scots.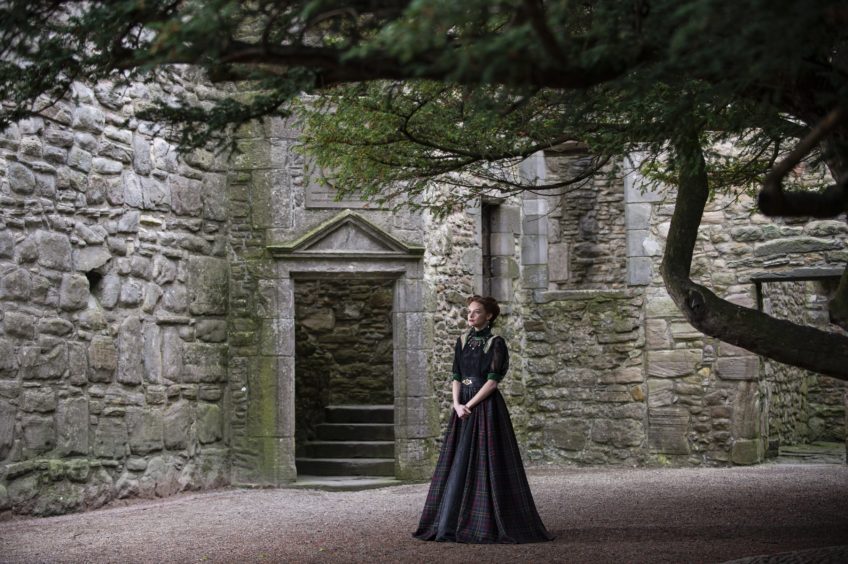 Peter Greig & Co was established in 1825 and continues to weave bespoke linens and natural fibres for the furnishing, industrial and apparel markets from its original site at Victoria Linen Works in St Clair Street, Kirkcaldy.
The company prides itself on its quality, service and design and its long history of traditional weaving in Scotland.
In an interview with The Courier, managing director Angus Nicoll, 58, who has been with the family firm for 35 years, explained that the tie up came about when they were approached by HES and the fashion designer came over from America to select a range of linens that he was going to do the design work with.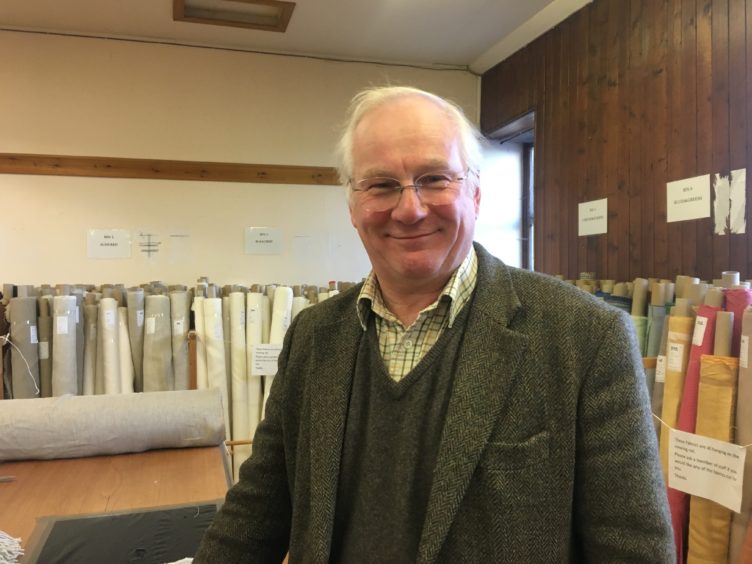 "We're thrilled and delighted to be involved," said Angus, who will be a guest at the fashion show.
"It's great for everybody that works here and to get a bit of recognition.
"We produce a lot of cloth here so it's nice to obviously get some recognition as we did when we produced material for the Great Scottish Tapestry a few years ago.
"All of these sort of things are great. I think it's a great plaudit to everyone that works for us here."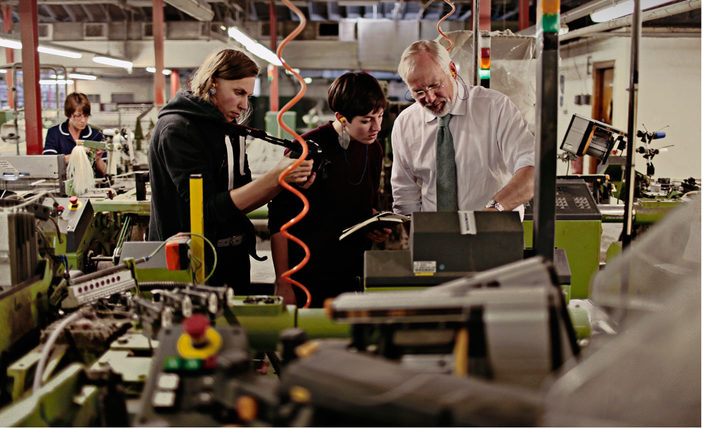 Angus explained that at the height of the linen industry in the early 19th century, there were 15 weaving mills in Kirkcaldy employing around 10,000 people in textiles.
The last one in the local area was Johnstons of Wemyss which closed in 2003.
"When the premises opened here in 1825," he said, "there'd be yarn getting taken from here to all the individual weavers and their houses – then they would return the bolts of cloth and get paid for it.
"Obviously at the end of the 1800s, with the advent of steam, everything came into the factory at that stage.
"Fife was huge for that with Hay & Robertson and various other people involved including Erskine Beveridge in Dunfermline – vast numbers of people."
Peter Greig & Co Ltd has been in Angus' family since 1911 with both sides of his parental line involved in textiles.
"One was doing spinning and weaving of heavy tarpaulins and things in Arbroath," he said.
"The other one – which is this one here on my maternal side – was Hay & Robertson in Dunfermline. The Robertson family took over the Greig business in 1911.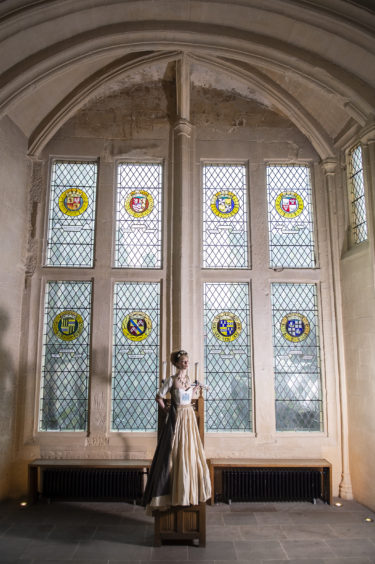 "At that stage the trade in general was starting to dwindle a little bit. The main heat had started to come out of a lot of the trade and opportunities were there.
"Because Hay & Robertson was such an enormous concern in Dunfermline, this was deemed a more prudent way to go forward should things get smaller. Sure enough they got smaller and this became the main family business.
"Sadly those days are long gone in the past. I think I may have missed the halcyon days of textiles, but there you go!"
Asked how Peter Greig & Co Ltd, which employs 40 people and produces 25,000 metres of linen per week, had managed to survive almost 200 years when similar firms had fallen by the wayside, Angus replied: "Probably because we run a fairly tight ship and probably just by being pig headed I suppose!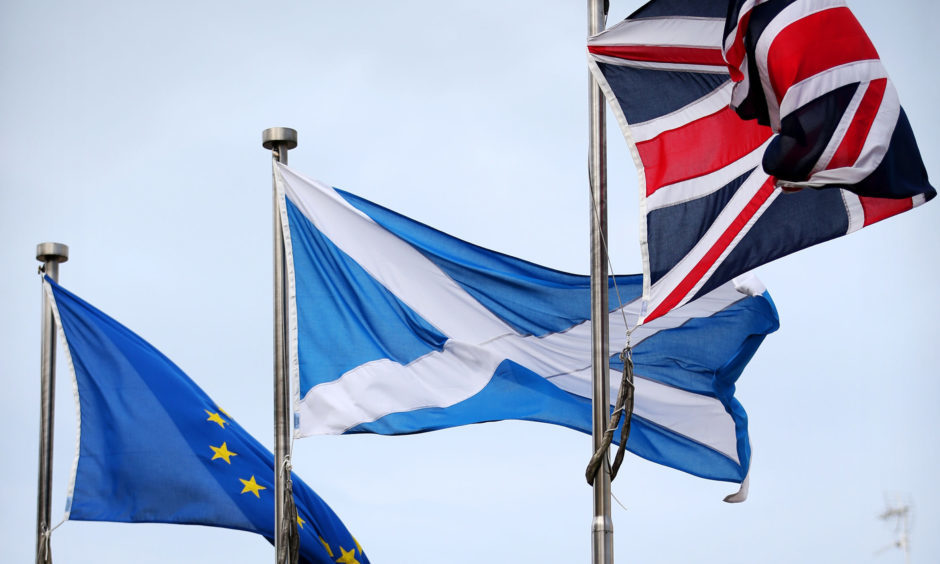 "It is very much a case we love developing cloth and things like that. It's one of these vocations that once it gets into your blood it's difficult to get out once it's in!"
The firm does a "broad mix" of trade in the UK and globally in the USA, Europe and the Far East.
However, with most of their flax coming from Belgium, and with ongoing uncertainty about Brexit, Angus said: "Goodness knows what opportunities there might be after March!
"But that's what keeps life interesting I suppose – to see what comes rattling down the pipe next!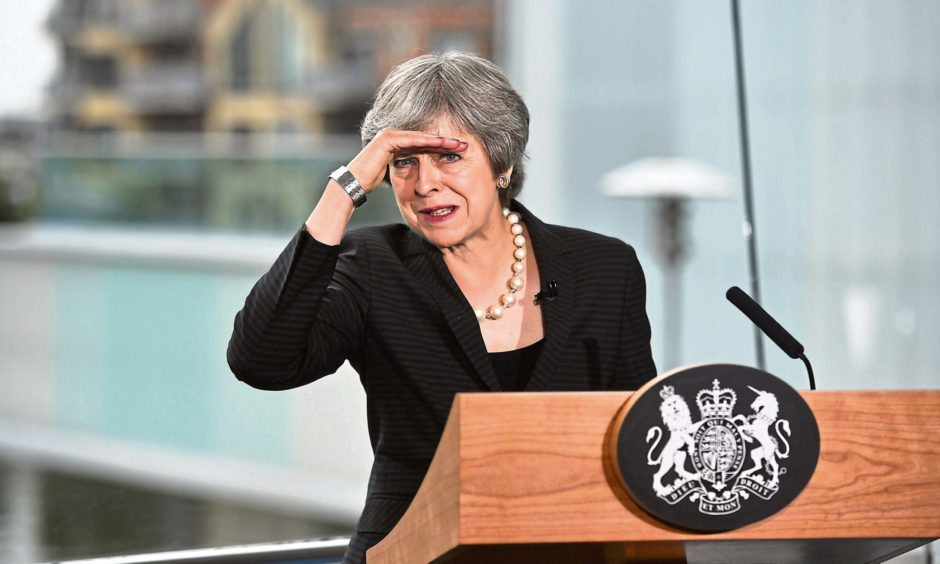 "I think on that particular subject the worst thing that's happening is the lack of forward movement.
"It's the indecision that's so deadly for business. Inertia is not good for anybody's confidence.
"For those that have asked me what my Brexit strategy is, I keep on saying 'ask me on April 1' – rather appropriately!"