Doocots are rare survivors of a bygone age, offering a window into our past. But their future is at risk, discovers Gayle Ritchie
A curious, crumbling structure, once intended to house rock doves, stands forlornly in the middle of a muddy field.
Trees grow out of walls, the roof has long collapsed and stinging nettles surround the sorry-looking building.
Sadly, this is the fate of many doocots – Scots for "dovecots" – across Scotland.
No longer used to house birds, deemed too strangely shaped to convert for modern use, they are often left to rot to the ground.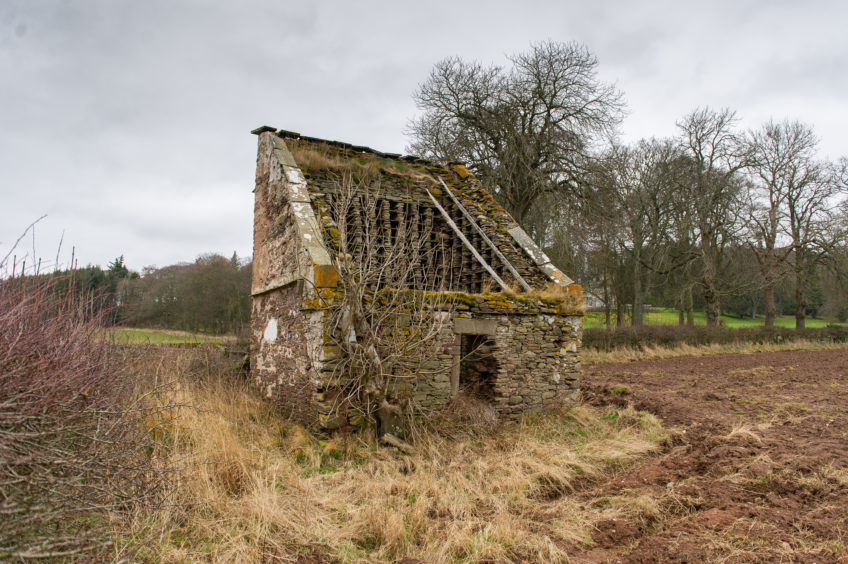 However, many do survive and there are examples of these buildings in a variety of styles and conditions to be found all over Courier Country.
DOVE DELICACY
Originally built by lairds to provide secure accommodation for flocks of rock doves, the doocot's purpose was to provide estates with a delicacy for the table.
The birds were prolific, needed little space (they lived in nesting boxes which lined the inside walls of the doocot), their guano (poo) made excellent fertiliser and they foraged for their own food, normally tenant farmer's crops – something that often caused conflict when freshly-sown seed was eaten!
The person responsible for harvesting the doves used a ladder to reach the higher boxes when collecting birds, either fully-grown or more often, as unfledged "squabs".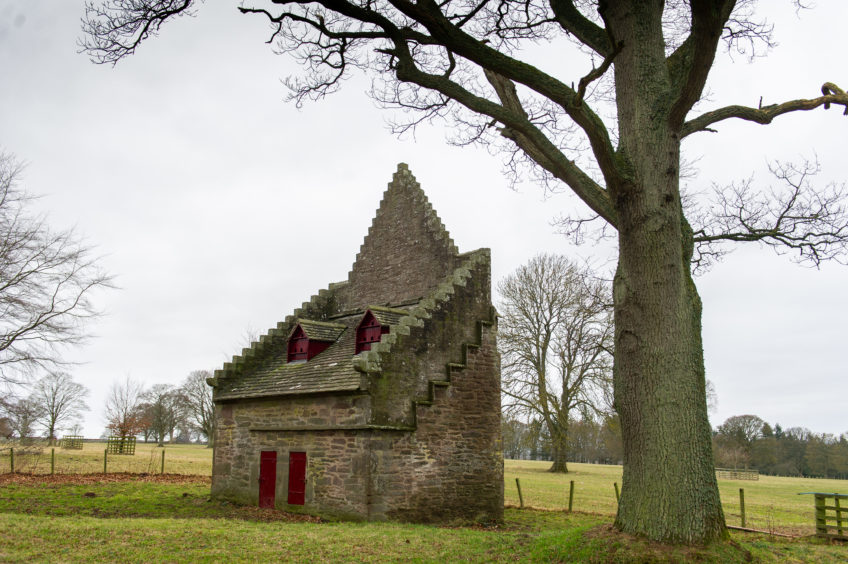 Doocots increasingly fell out of use during the 1700s, largely because of the problems created for the community when the birds decimated crops.
However, many continued to be built for purely decorative reasons well into the 19th Century and were seen as a status symbol for the landed gentry.
A fact that could account for their survival – even when the house or castle to which they belonged had vanished – was that many people believed demolishing a doocot was unlucky.
WINDOW INTO THE PAST
Superstition aside, why should we care about doocots in the 21st Century?
Fife Council Conservation Officer Matthew Price reckons they offer a "window into the past".
"Each doocot tells a story of its time and place," he reflects. "They were built using local materials, forms of construction and skills embodying traditions and history.
"Ultimately, doocots give an insight into former ways of life and add to the richness of our heritage and history."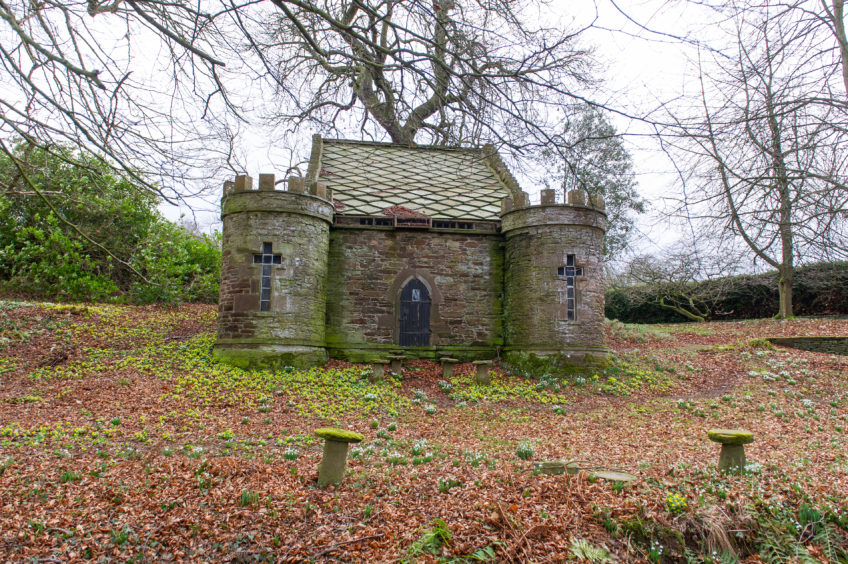 Although the Romans kept pigeons, it was the Normans who introduced doocots to Britain. The first ones appeared in Scotland in the 12th and 13th centuries.
Today, Fife has the largest number, with East Lothian a close second.
"Fife, the doocot capital of Scotland, has almost a quarter of the country's doocots but the future of most of these curious vernacular buildings is far from certain," muses Matthew.
"It's been claimed there were 360 doocots in Fife during the 18th century and 106 examples exist today.
"Doocots form an important part of Scotland's rich built heritage, but for how much longer?"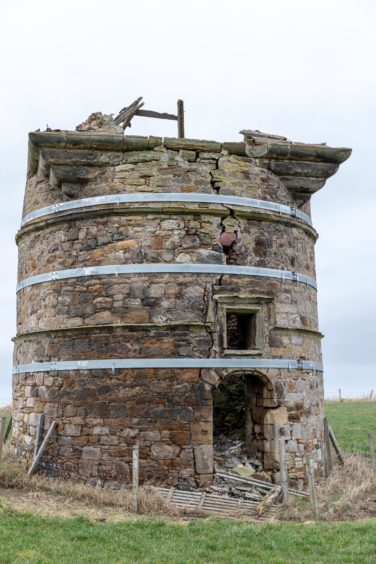 DIFFERENT STYLES
Early doocots in Scotland were of a "beehive" shape. A typical example can be found at 16th Century Aberdour Castle, restored in the 1990s and in the care of the National Trust for Scotland.
In the 16th Century, they were superseded by the "lectern" type – rectangular with a sloping roof.
The 17th Century saw a number of round-tower doocots built, including A-listed Leuchars Castle doocot, while the late 18th Century saw octagonal constructions including West Pitkierie doocot near Anstruther.
Doocots at greatest risk are those listed categories B and C while A-listed ones are important enough to get attention. "Their design, with small floor plans, no windows, low doorways, walls covered in nesting boxes and sometimes a revolving ladder will frustrate most efforts to find an alternative use," reflects Matthew.
"Finding funding and a future use can be the most critical decider of whether a doocot survives or not.
"The structures were built for a very specific purpose and their design and location often present major difficulties in identifying viable future uses which justify expenditure on repair, adaptation and maintenance.
"Small numbers have been saved by individuals and local preservation trusts but there are lots of others which sadly will fall into disrepair and eventually crumble to the ground."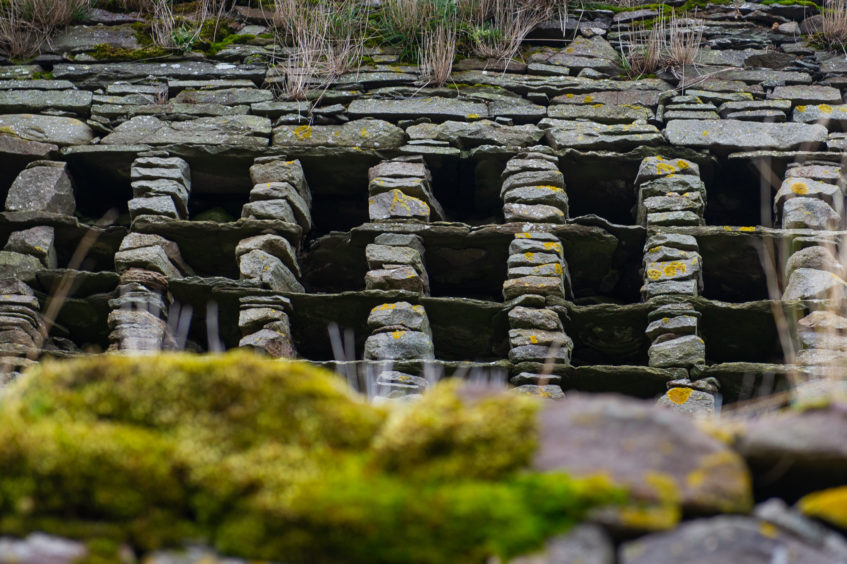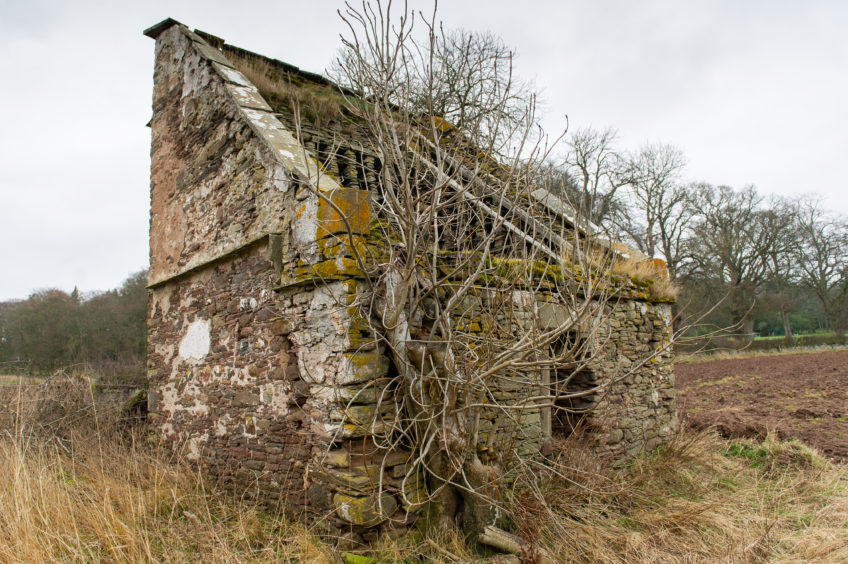 ECHOES OF THE PAST
Those who venture inside abandoned doocots are often rewarded with a wonderful insight into the past.
Kinnettles Doocot, a few miles from Forfar off a country road, is a roofless shell sporting major structural cracks and a tree growing through its walls, but hundreds of stone nesting boxes are still visible, as are some of the original wooden struts of the 17th Century structure. Few people visit it, but in a sense, that's what makes it special.
Drive up the A90 towards Brechin and you might spot Finavon Doocot, standing in a field off the dual carriageway. It's of the "lectern" style and is the largest doocot in Scotland, with 2,400 nesting boxes.
Signs with peeling paint mark out a faint path to it, but it's overgrown, the roof is falling in and the structure is padlocked. It was partially restored by Angus Historic Buildings Society in the 1970s but it's since been taken over by the National Trust for Scotland (NTS) and awaits major repairs.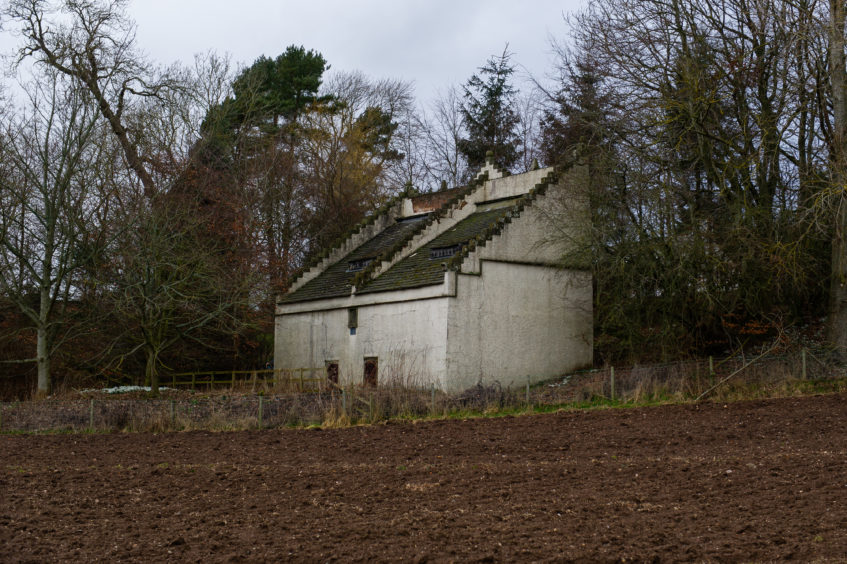 SUCCESS STORIES
Encouragingly, there are success stories of doocots being lovingly restored across Scotland, a recent example being Crail's Priory Doocot.
A late 15th century "beehive" shaped doocot, the iconic A-listed building was gifted in 1960 to the Crail Preservation Society (CPS) and a restoration took place in the early 1970s.
"Unfortunately, cement harling was used on the stone structure, it not then being recognised that this traps moisture, encouraging a gradual deterioration of the stone," explains project manager Ian Ramsay.
"The CPS decided a full restoration should be carried out with information boards provided for the public who would have daily access."
The restoration work was planned by Simpson & Brown Architects of Edinburgh, assisted by Addyman Archaeology and supported by Historic Environment Scotland and the Heritage Lottery Fund, with substantial funds from CPS. The total cost of funding was around £135,000 and there's to be a formal opening in May.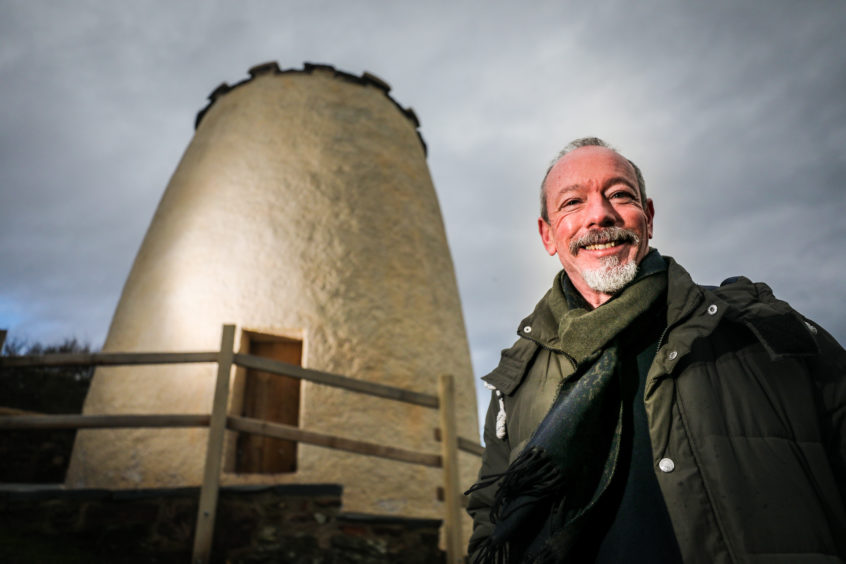 Certainly, the Priory Doocot has an imposing outlook, standing proud above a golden beach in the pretty Fife village.
I visit with Matthew when the restoration is almost, but not quite, complete.
It's absolutely spectacular, having been restored using the very best conservation methods, including using hot lime harling.
It also boasts a new revolving ladder which Matthew describes as an "amazing piece of engineering".
"This is a rare example of a wonderful restoration to preserve our heritage for future generations," says Matthew.
"It helps people understand a way of life that doesn't exist anymore.
"The Priory restoration is a celebration of vernacular architecture and use of traditional materials."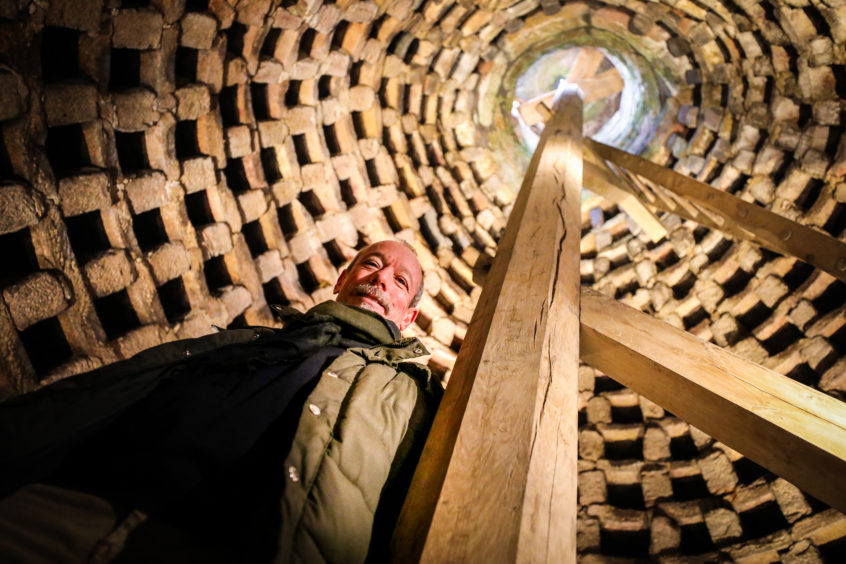 FUTURE FEARS
While Matthew is impressed by this and other restorations, he fears for the future of many other doocots "that nobody knows about and will simply crumble away".
"How to adapt them without losing their essential character is the big conservation challenge," he says.
"They're a part of heritage that if just left most will disappear. Whether they crumble or are cared for is down to how much we value this part of our national heritage."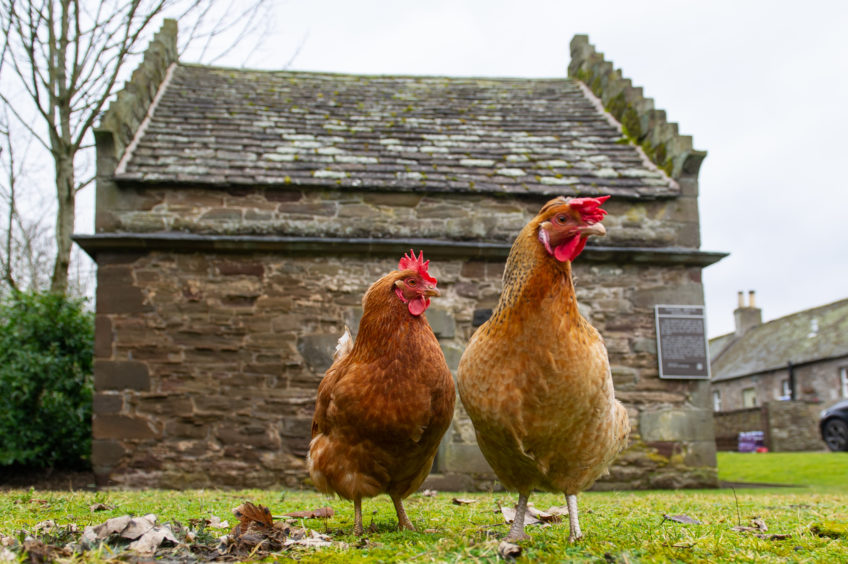 Historic Environment Scotland (HES) manages a number of doocots under its Properties in Care (PiCs) scheme.
These include Aberdour (Fife), Dirleton (East Lothian), Tealing (Angus), Westquarter (Falkirk) and Corstorphine in Edinburgh.
Steven Robb, deputy head of casework at HES, says the body values doocots as "important structures, often as the only remnant of former historic estates with many surviving and being relatively simple to repair".
He adds: "Many dovecots across the country are designated as listed buildings or scheduled monuments.
"Although they can be challenging to reuse or convert, we've seen them being repaired and converted as houses, or as part of new houses."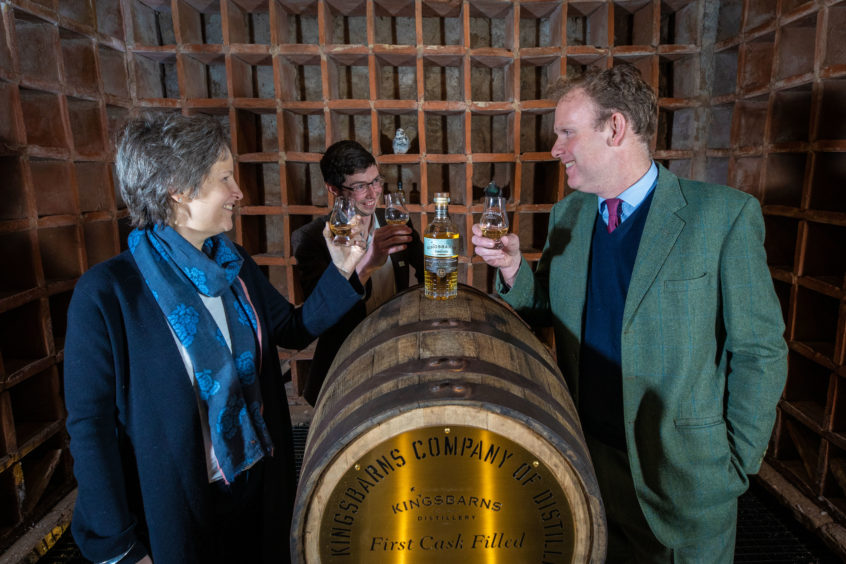 Another quirky use Steven mentions is at Kingsbarns Distillery in Fife where a doocot has been incorporated into the distillery, with bottles on display in nesting boxes.
"Also, the doocot at Athestaneford in East Lothian hosts a small museum and Lady Kitty's dovecot in Haddington is a tourist information centre," he says.
"As with the reuse of listed phone boxes and police boxes, there are creative opportunities to repurpose these buildings, whether as bothies or small holiday lets.
"There have also been exemplar repair and restorations of dovecots as structures in their own right such as the Priory in Crail."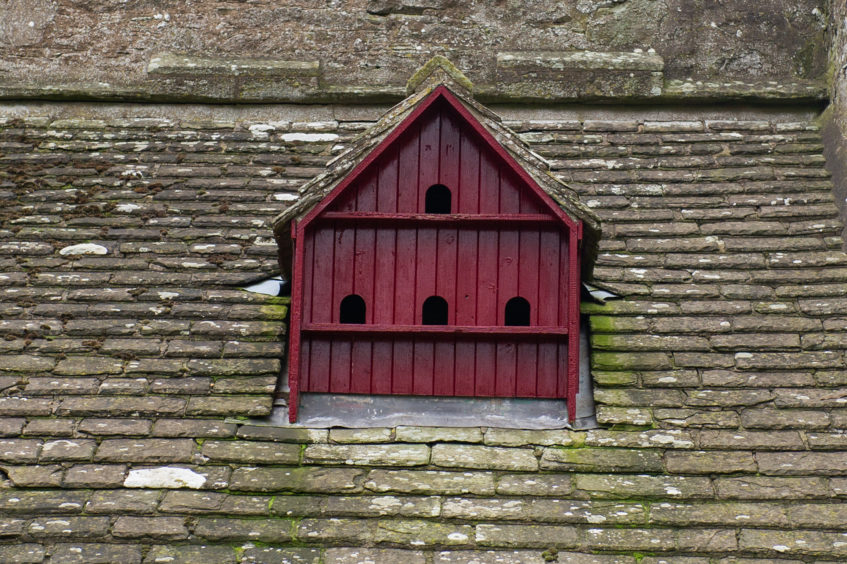 The National Trust for Scotland looks after a handful of doocots and while it carries out ongoing maintenance, there are no plans for refurbishment or renovation in 2019.
The National Trust for Scotland looks after a handful of doocots, some boasting more than 1,000 nesting boxes.
Bryan Dickson, Head of Buildings Policy at NTS, describes them as "a sort of deluxe fridge of their time".
"Once commonplace within estates and other communities, they provided a valuable source of food for those around and as such were an important feature within everyday life for many," he says.
"Their survival is important, yet very challenging as they do require to be looked after, yet cannot readily be adapted for modern sustainable use.
"It's important to recognise their value and ensure funds are made available to support their upkeep, or this tangible link to the past may be lost forever."