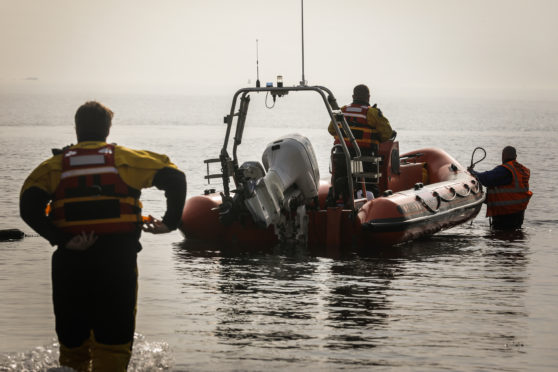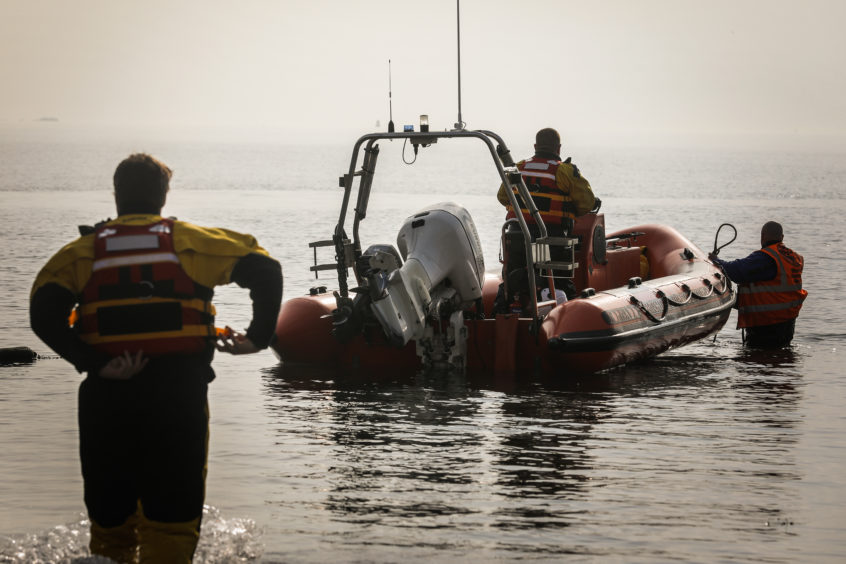 Rescuers may risk their lives to save a humpback whale in the Forth entangled by buoy rope.
Volunteers for British Divers Marine Life Rescue aided from above by pilots hope to trace the giant mammal and cut it free.
However, if they get close enough there is a risk of the distressed whale overturning their vessel or breaching on to it.
Whale watchers joy at the mammals' arrival in Fife waters earlier this week turned to despair when they learned the larger of the two was pulling a buoy behind it.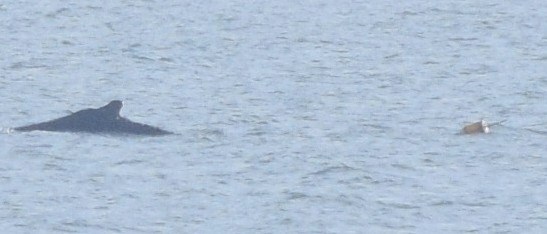 It is believed the mammal has been trapped in the rope for some time.
Entanglement is common among humpback whales and can be fatal, preventing their ability to feed.
Divers were on standby at Kinghorn Harbour on Friday awaiting news of the whale's location.
Pilots from the UK Civil Aviation Patrol Scotland launched, while the Coastguard appealed to mariners to keep an eye out. People also watched from land.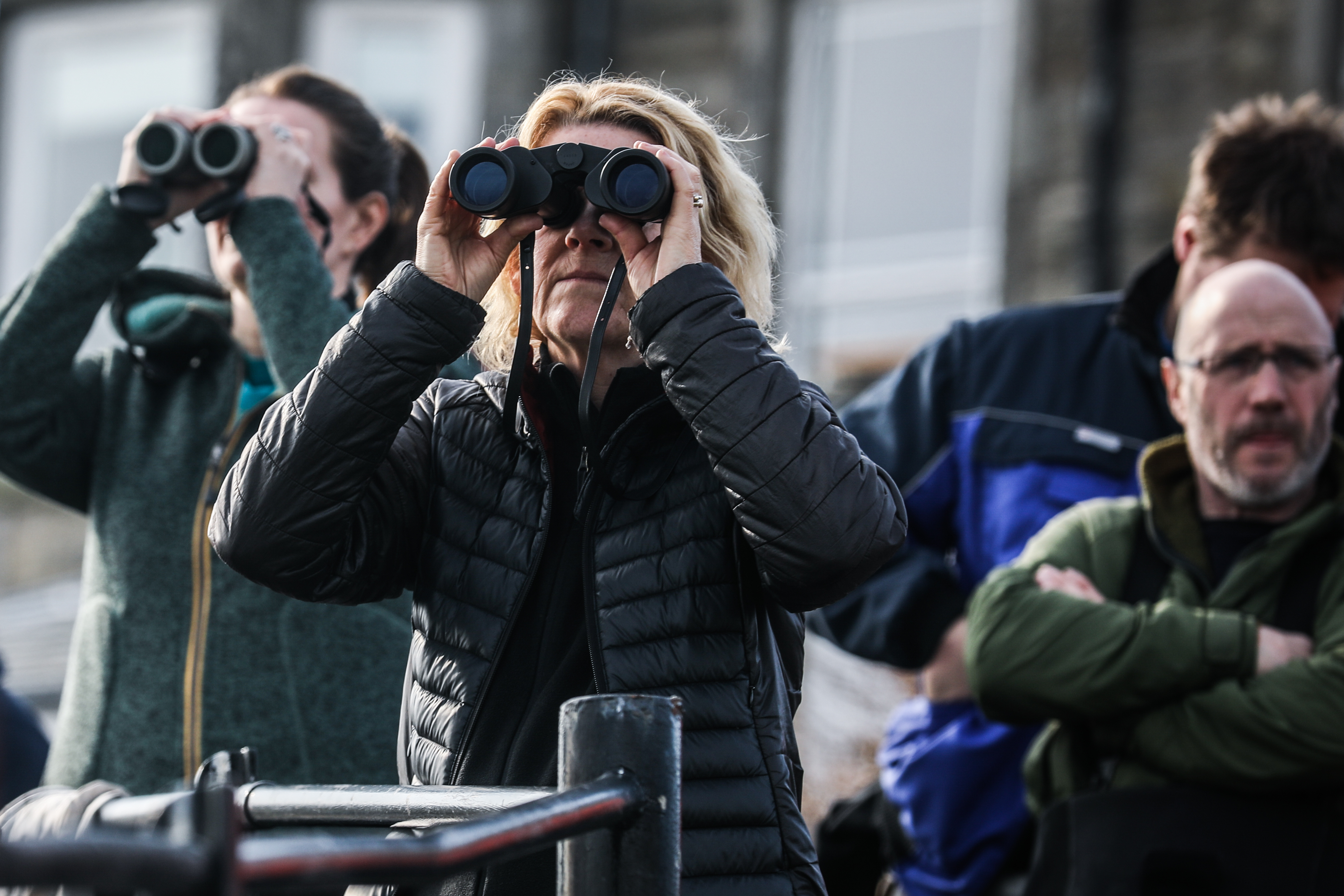 Two whales were seen off the coast of Kinghorn on Tuesday and Wednesday but the last sighting was at Gullane and it is feared the entangled mammal may have returned to sea.
BDMLR area coordinator Paul Smith said: "On February 26 we received a report of a possibly entangled humpback from a fisherman and I also spotted it.
"On Thursday we launched our rescue rib and our large whale disentanglement team, which is a specialist team of the BDLMR."
Due to conditions, the UK Civil Air Patrol Scotland delayed their launch until Friday.
Paul said: "Two aircraft went up, one on the north shore and one on the south shore but they saw nothing.
"The weather is against us over the weekend.
"We are just waiting for it [the whale] to be spotted and we are ready to scramble.
"We need the whale in this area. It's travelling miles and miles a day going out to sea and coming back. It could disappear out to sea and not come back."
The BDMLR will remain on standby over the weekend but Paul said the mission could drag on several weeks.
If the whale's location is established the crew will conduct an assessment before the rope is cut.
Paul said: "Human safety comes first and we will deal with it as well we can.
"It is very dangerous – this is the most dangerous rescue we do."
UK Civil Aviation Patrol Scotland confirmed it had been tasked to perform a search and support rescue operation.
A spokesperson said: "The advantage of an aeroplane to support a search such as this is obvious. Our elevated position makes it much easier to keep track of the animal – which might only come up for a breath every 15 minutes – and relay its position to divers in the water."
An appeal was issued for any sightings of the entangled whale to be reported to BDMLR by calling 01825 765546.