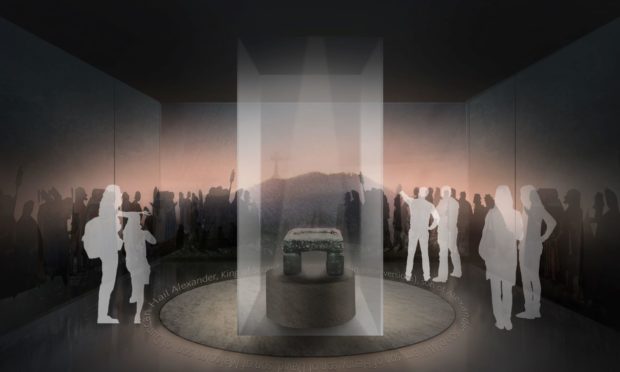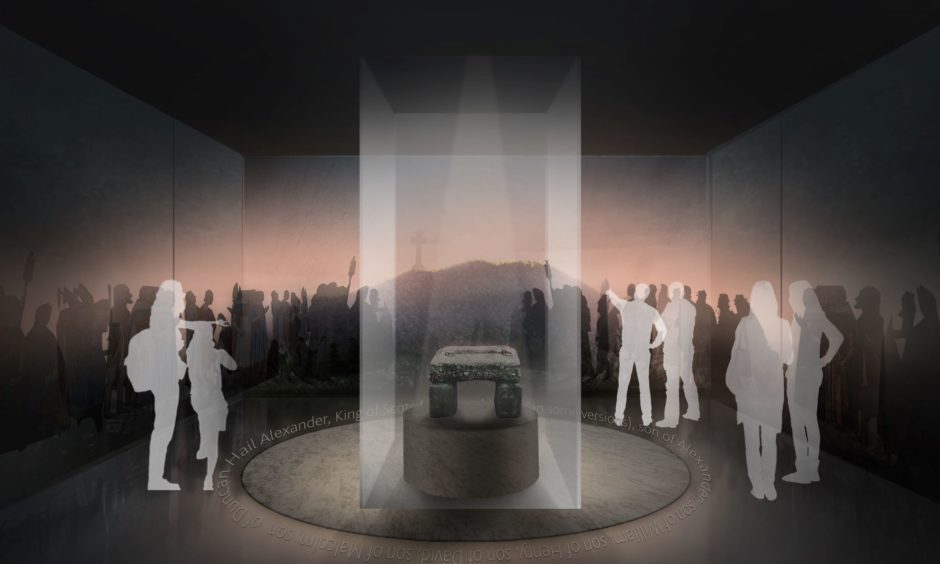 A power struggle has begun for one of Scotland's most famous treasures.
The Scottish Government has announced that Perth's fight to reclaim the Stone of Destiny will be decided by a public debate.
The nation is being invited to have its say on whether the ancient relic should be brought to the Fair City, where it could bring in hundreds of thousands of new visitors as the centrepiece of revamped Perth City Hall.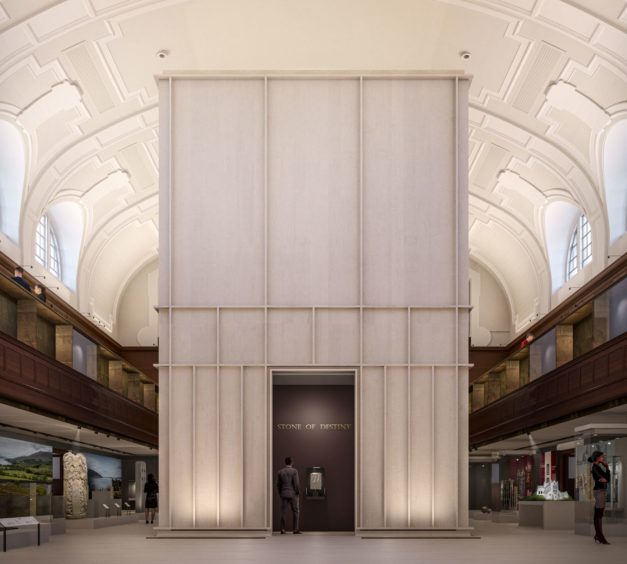 Perth and Kinross Council put forward its application to the keepers of the Stone of Scone – the Commissioners of the Regalia – about three years ago.
However, in 2018, it emerged that Historic Environment Scotland had issued a counter-bid to keep the stone at Edinburgh Castle.
The Scottish Government has now opened an online consultation to gauge public opinion.
Views can be posed online at
https://consult.gov.scot/commissioners-for-the-safeguarding-of-the-regalia/the-stone-of-destiny/
To support their campaign, Perth culture chiefs have released fresh details and images of how the artefact could be displayed in the new look city hall.
The local authority said it would be at the heart of the refurbished building, inside a "Stone Pavilion".
A dramatic short film will explain to visitors the story of the Stone, from its mythic origins to its role in early kingship ceremonies, and its creation as a powerful symbol of nationhood and monarchy.
After the film, visitors will see the Stone displayed in a custom-designed security case. It will be animated with a state-of-the-art light and sound presentation, recreating the 13th Century crowning of Alexander III.
Council leader Murray Lyle said: "The Stone of Destiny is one of the UK's most important cultural objects.
"Here in Perth, we can display it in a context as close to its original home at Scone as possible and within reach of millions of Scottish people who live outside the central belt – meeting the aspiration of Scotland's national heritage strategy to make our cultural heritage open to everyone.
"The transformation of City Hall is part of our wider £53 million investment in culture, part of the wider Tay Cities Deal vision to bring more visitors, high quality jobs and opportunities to the region."
Charles Kinnoull, Chairman of Culture Perth and Kinross – the independent charity that operates museums on behalf of the council – added: "Culture Perth and Kinross is the steward of one of the UK's oldest and most important museum collections, and we have significant experience in caring for museum objects as precious and important as the Stone of Destiny.
"People can be confident it will be safe and secure in Perth."