Michael Alexander discovers how a renewed interest in foraging is helping people reconnect with nature and improve their well-being.
It's that time of year when glistening brambles, hanging heavy with their autumn fullness, tantalise the taste buds of ramblers and wild animals alike.
From the bushes that cling effortlessly to wild clifftops, to those juicy clusters of berries that remain ever so slightly out of reach down country lanes, there's something timeless about the sweet sensation of wild berry picking – so long as autumnal pickings are plucked higher than the potential 'dog wee zone' of course!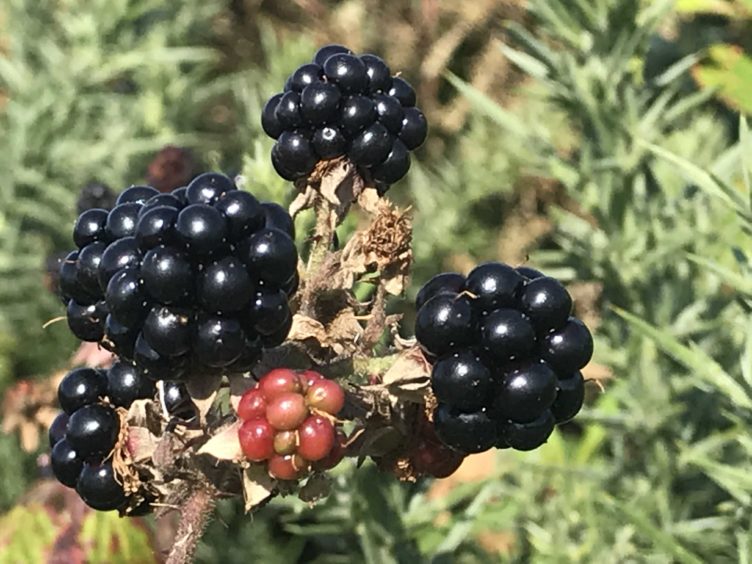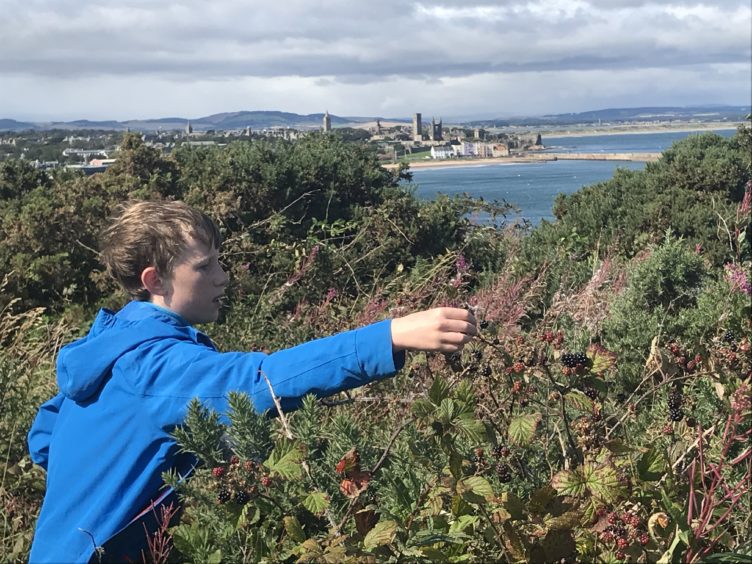 But while the traditions of foraging for local wild produce to supplement diet would once have been a much greater part of everyday life in our rural communities, the year 2019 is seeing a growing interest in the joys of foraging that's allowing people to explore Scotland's natural places and increase their knowledge of wild food and medicinal plants.
Scrambling onto the rocky shoreline near St Monans in Fife, New Zealand-raised seaweed forager and self-confessed hippy Jayson Byles is in his element as he leads a small group down to his "office" – the beach.
The dreadlocked former chef, who moved to the East Neuk four years ago after being offered a management position for a commercial seaweed company, set-up his own sustainable seaweed company East Neuk Seaweed this year.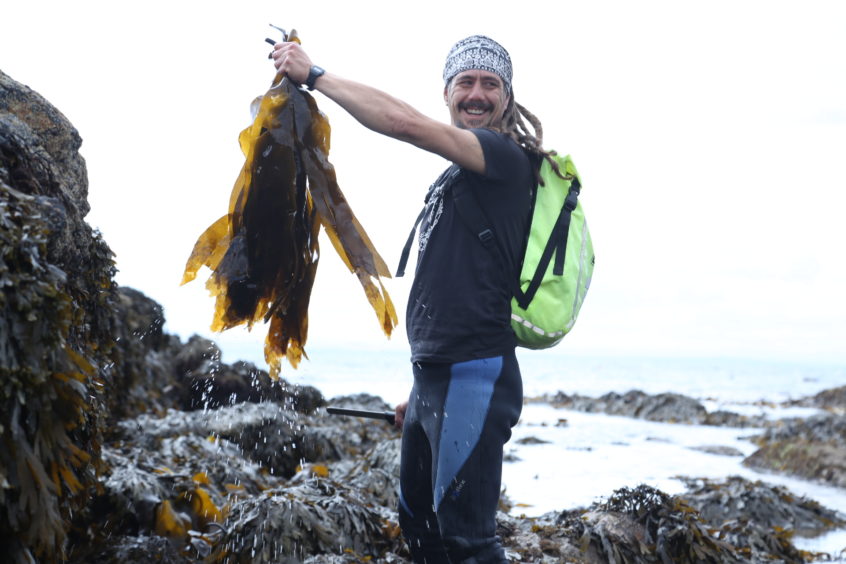 "My favourite seaweed is sea spaghetti," explains Jayson, who has been foraging since he was a child.
"What I like about it most is that you can eat it straight off the rocks. It's got a really nice texture. You can have a little nibble."
Jayson says people need to keep safe at the beach and know that what they are picking is edible.
But if you know what to look for, there are some "wonderful seaweeds".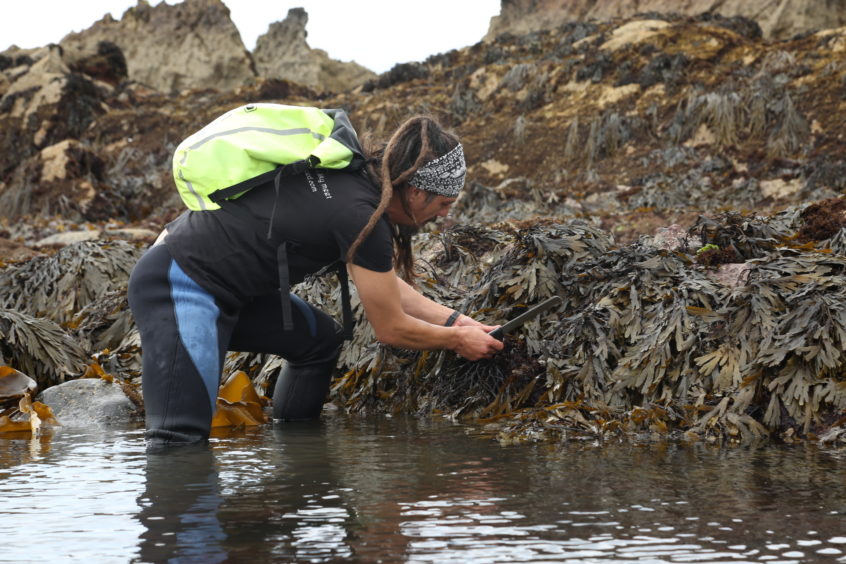 He particularly likes the flavour of the pepper dulse and is also attracted to some of the more elusive seaweeds – particularly if he finds one out of season.
"For me it's not just about the seaweed, it's about the whole thing," he adds.
"Seaweed plays an important role in the coastal eco-system down here. Seaweed really links lots of stuff together. It's a link between the ocean and the land, hence one of my catchphrases is 'Where Earth, Sea and Sky Meet'.
"If you are standing down here on the low water mark at 7pm with the sunset, your feet in the sea, it's very magical.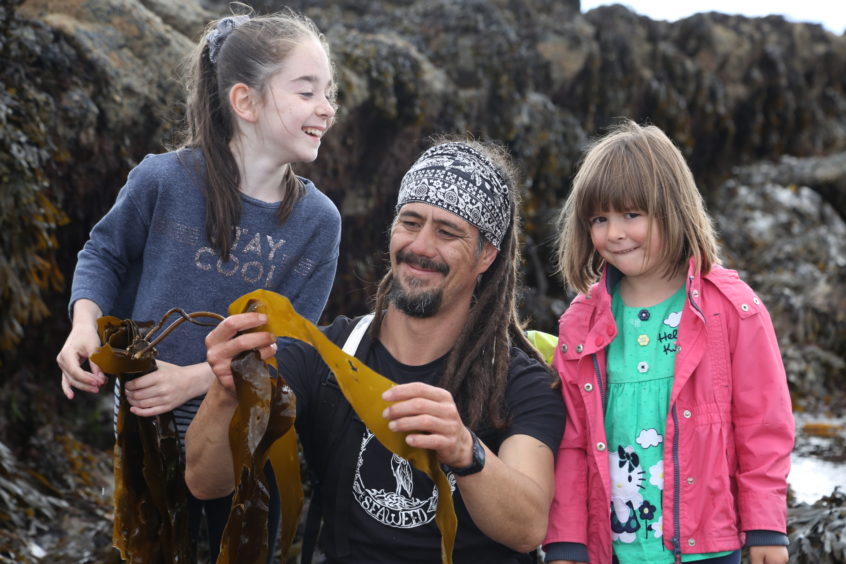 "For me it's important that people keep safe, but what I really want is for people to reconnect with the amazing environment that's out there, and if we can all do that, then hopefully we can all have a greater understanding of nature and make those changes in life that need to be made right now."
Scottish Food Guide director Wendy Barrie, who lives in Aberdour, is also a strong advocator of improving human wellbeing through engagement with open air activities and a reconnection with local foods.
Having recently managed Foraging Fortnight which was designed to encourage people of all ages to participate safely and responsibly in different foraging activities, she started off brambling as a child and now specialises in cooking with locally-sourced delights such as wild mushrooms and wild marjorams.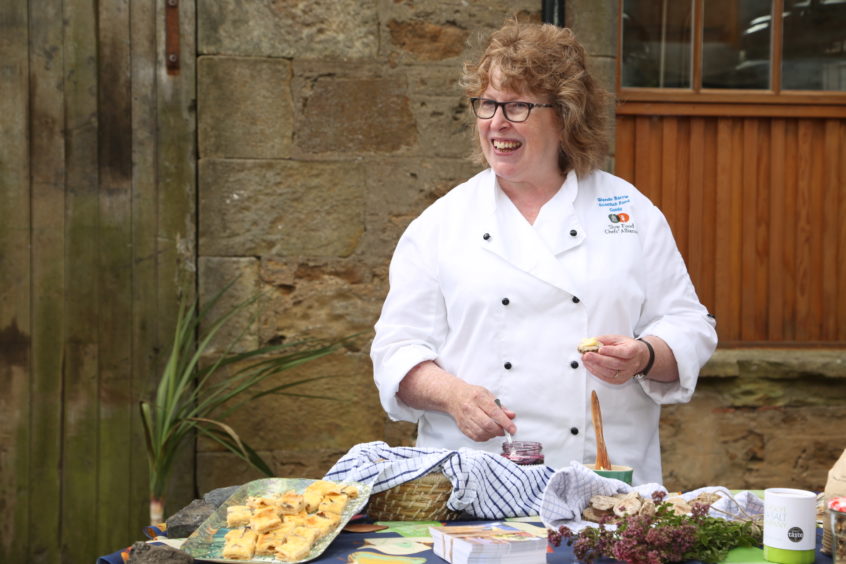 "I don't think we can widen interest overnight, but I think (the recent) Foraging Fortnight is a fantastic opportunity to make a start," says Wendy, who is married to a Swede with foraging "in his DNA", and enjoys having "readily available" access to wild produce in the Fife countryside.
"It's not just about what mushrooms are edible, but to actually get out there, breathe the air, enjoy the freshness – to spot really recognisable things like brambles and rosehips."
Wendy recalled how her granny would cook rosehips. In the past, rosehips and brambles gave added vitamins at times of year when other produce wasn't perhaps growing well.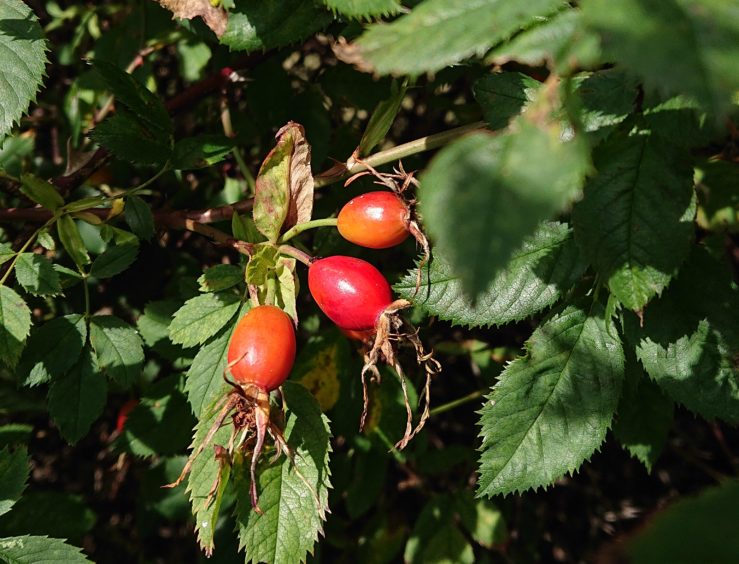 "There was always something that could add a little bit of life and interest to what can be a slightly dull palate sometimes," she adds.
"But today there's a whole generation now that doesn't cook rosehips.
"What I want people to realise is that they can pick to their level whether you are down on the seashore foraging or whether you are doing brambling with the family. Free food and it's delicious!"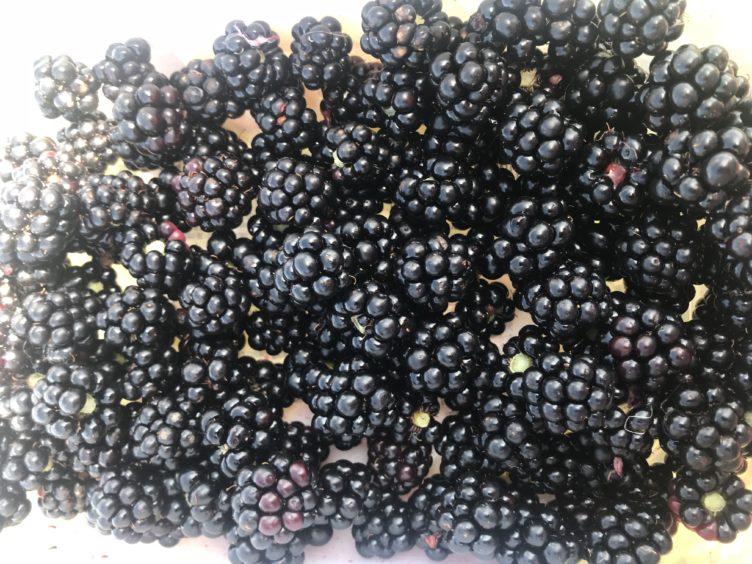 In Highland Perthshire, husband and wife team Rob and Gabrielle Clamp have used their backgrounds as forester and healer to revive centuries-old folk knowledge surrounding the use of birch trees.
Highland folklore refers to birch sap being used as a revitalising drink and purifier. The leaves were used for anti-inflammatory purposes and urinary tract healing, while the bark has anti-cancer properties.
However, while the practice of 'tapping' birch trees used to be common in springtime, the Highland Clearances and the Industrial Revolution brought about a "disconnect" when people came off the land and generally stopped working in the woods.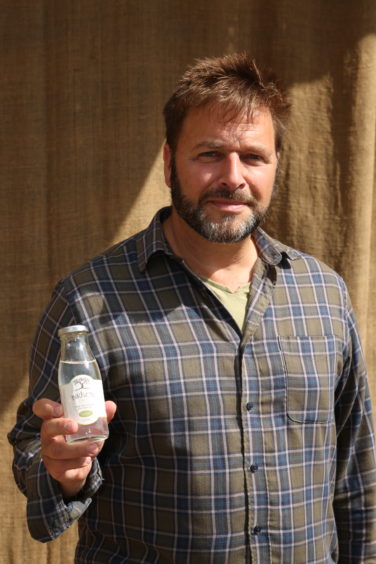 Now, through their Birken Tree company, Rob and Gabrielle are bottling 'Pure Highland Birchwater' while promoting the sustainability of Scotland's 91,000 hectares of birch woodland.
Caithness-raised Rob, 51, who has worked in forestry all his working life, explained how a small hole is drilled into a tree and a tap is put in with a bag underneath. A single birch tree can give five litres of sap per day for about three weeks before being rested until the following season.
"As a forester this knowledge was not part of your education," he says.
"You'd learn how to grow trees. I was always aware of the old folk in the Highlands who would 'tap' birch trees mainly to make wine. But what I wasn't aware of was all the health benefits you had from birch sap.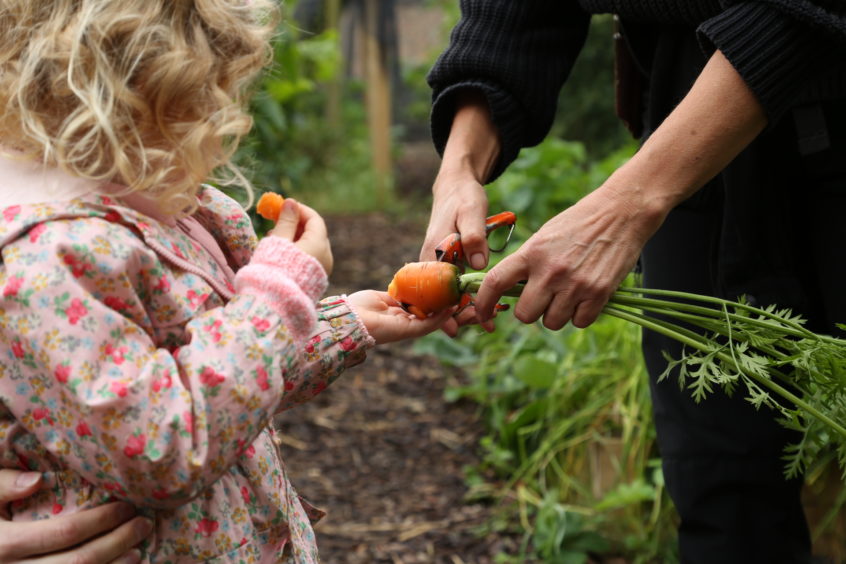 "About a year ago we bought a bottle of birch water and discovered that was made in Finland. That's what triggered our idea because Scotland's full of birch trees."
With a big emphasis on health and being local, Rob said the closest comparison to birch sap would be coconut water. However, coconut water travels half way around the world and has a big carbon footprint.
By comparison, Rob says the advantage of birch water is that it has a zero carbon footprint, it's local and it comes from native trees as well.
"I think we tick lots of boxes in that respect," he adds. "Really it's not something new. We are reviving an old tradition."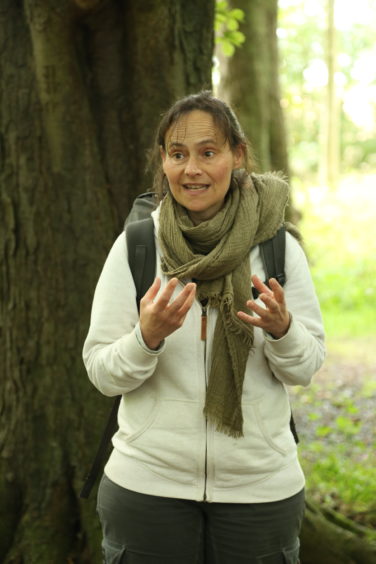 A common theme running through foraging is a desire to reconnect with nature, and it's this ethos that is at the heart of work by Findhorn-based ethno-botanist Jennie Martin.
The founder and director of award-winning Moray-based environmental education charity Wild things! has 24 years of experience developing, co-ordinating and delivering environmental education activities.
She particularly enjoys working with those that struggle with access to the wild and wonderful places on their doorstep due to lack of confidence, resources or other social or environmental challenges.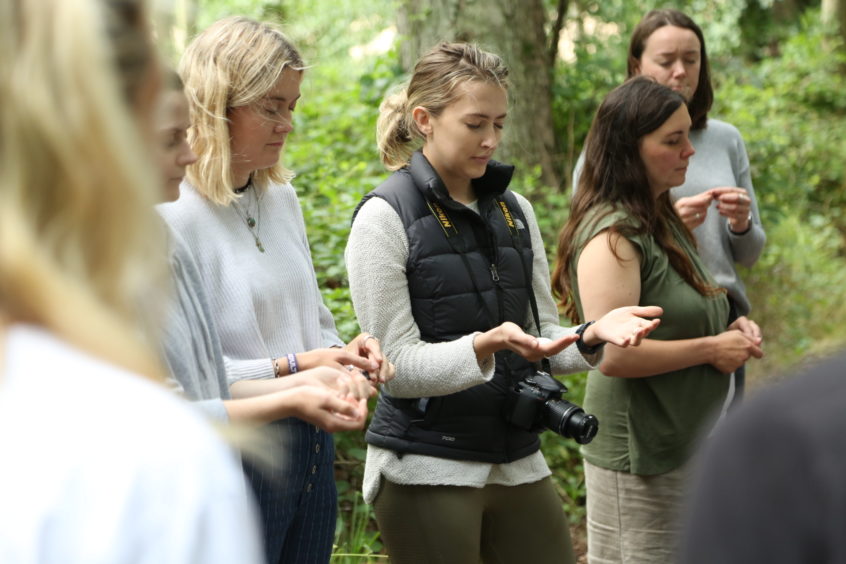 Leading our small group into the heart of a secluded East Neuk of Fife woodland, she gives a fascinating insight into 'forest bathing' – a centuries-old cornerstone of Japanese healthcare which aims to reduce stress and increase wellbeing by drawing on the therapeutic powers of nature and reconnect people with the natural environment.
Instructing us to stand in a circle with our toes touching and our hands out stretched, we are asked to close our eyes, to breathe deeply and to relax while 'smelling, tasting and listening' to the forest around us.
After a few minutes of sensory immersion guided by Jennie's gentle, calming tones – and with our eyes still closed – she places an object in our hands.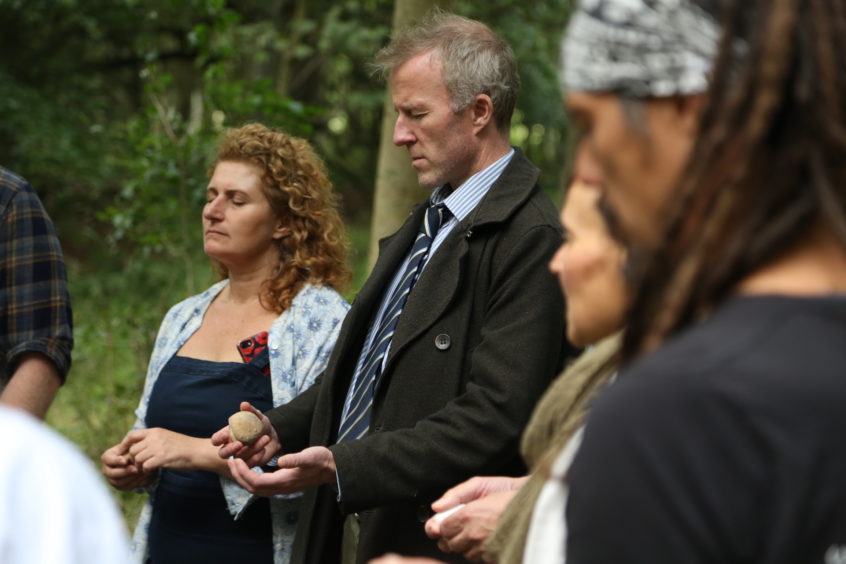 In my case it's a pebble which I'm asked to "get to know" through touch and smell alone.
After a few minutes, Jennie removes the stones, puts them in a pile at the centre of the circle and, when we open our eyes, challenges us to find the stone we had been "at one" with. I find mine straight away having become intimate with it's shape.
But what's most striking is the rush of colours from the forest that flood the senses when the eyes are re-opened.
"I believe that the more time people spend in nature, the more they care for nature, and as we know we have to do that now more than ever given what is going on in the environment," she says.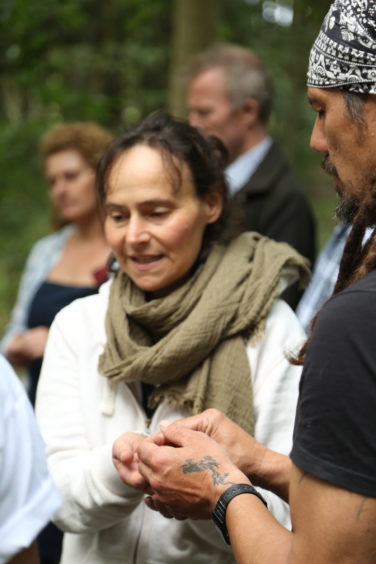 "We know it's that heart connection which really stimulates change. The biggest change we've had environmentally in the last 40 years was the (TV series) Blue Planet.
"That's because we saw the world's environmental problems close up, looked in their eyes and felt an empathy with those animals – even though it was in our living room.
"To actually be outside in nature, we get the added benefit of how much it gives you personally.
"In Japan they've been measuring the biochemical changes in the body that happen when you're outside.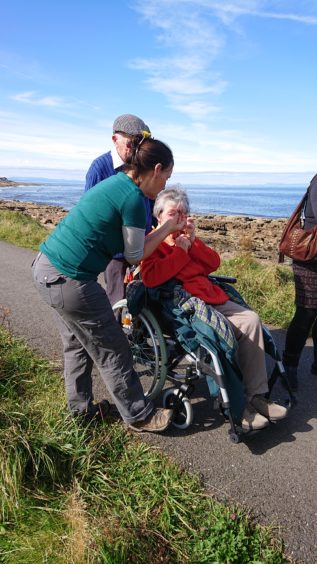 "After just 15 minutes, they've recorded a drop in cortisol, which is your stress hormone, by 16%.
"Spending time outdoors in nature also builds bonds and community with people.
"I work with the elderly. I work with adults with mental health problems and addiction/recovery programmes.
"How people bond in nature is a glue like no other glue I've ever found to bring out the best in people. That's pretty awesome, and it's another reason why people should do what they can to reconnect with the natural world."
*The next Foraging Fortnight, funded by the LEADER project, is due to take place from Saturday May 2 to Sunday May 17, 2020.