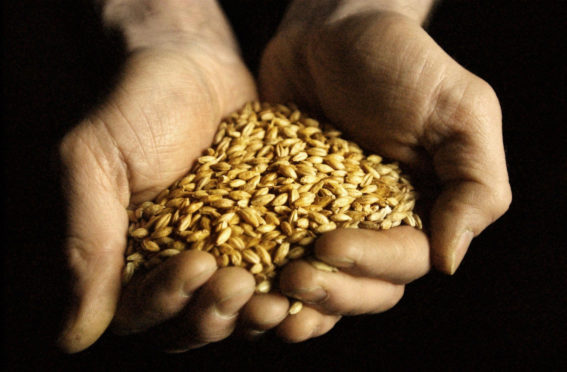 So, the notorious three-crop rule is dead for 2020 – and hopefully permanently buried.
There seemed little chance of widespread compliance in any case, as countless fields are still drying out after months of rain and floods, but the Scottish Government's derogation is welcome in reducing pressure on an already harassed industry and proof that practical pleas from the grass roots occasionally influence political decisions.
It was the sector's second collective sigh of relief in the week the chancellor confirmed intensive lobbying by the farmers' unions meant agriculture would hold on to the red diesel tax relief scheme.
The prospect of duty rising from just over 11p per litre to 58p would undoubtedly have undermined British farming at the very time it is facing the prospect of competition from cheap imports which are produced to lower standards than those adhered to here.
Pressure is intensifying on agriculture to be green – and newer, cleaner tractors will eventually help meet targets – but there needs to be enough profit in the balance sheet in the first place to make the necessary investments.
It's little wonder individual businesses are tempted to reduce their carbon footprints by applying less artificial fertiliser and accepting digestate from AD plants in order to help improve their soils.
As the number of plants grow, so too do the needs of the operators to find a home for the digestate.
"Free" fertiliser is an appealing prospect that can be hard to turn down, but the practice has been a massive concern for distillers in particular, as their investments can take decades to mature and views on soil improves can change markedly over time.
All credit then to Scottish Quality Crops for negotiating a scheme which is a careful balancing act between the needs of the AD providers, farmers themselves and their valuable – albeit not always lucrative – end markets while still ticking the environmental boxes.
The industry's most precious commodity is its land, and protecting that resource is paramount.