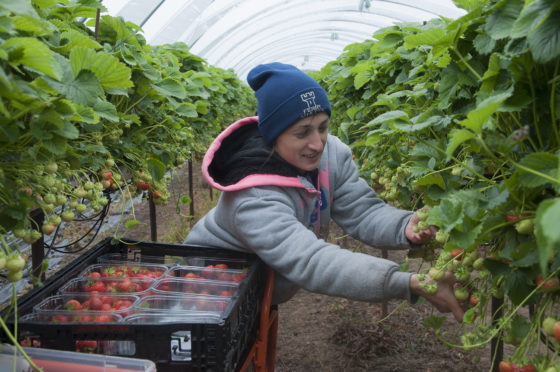 Soft fruit growers have seen a massive response to their national appeal for unemployed people to come and pick berries in Angus, Perthshire and Fife this summer.
The Arbroath-based Angus Growers cooperative received 648 applications in just 24 hours following their call for 3,000 pickers, and NFU Scotland's dedicated online employment portal was viewed more than 4,600 times in four days.
Stewarts of Tayside finance director Doug Baxter said applications had come from across Scotland from people of all ages and backgrounds.
"It's great that the applications are coming in, but one of the challenges is that people are looking for work right now and we're not needing labour until mid-May onwards," he said.
"There are logistical issues in the weeks and months ahead, but it is still our intention to proceed with planting as usual."
At Barnsmuir Farm in Fife, Tim Stockwell said most of the 50 responses had come from locals, and he would be taking people on.
"We need 300 to 400 pickers in the summer and there are only 100 here from Eastern Europe at the moment," he said.
"We're planting as usual but looking at the situation day by day. Making decisions is not easy at the moment."
Ringlink, the farm business cooperative based in Laurencekirk and Cupar, had also appealed for summer workers but they have withdrawn their advert after many of their temporary staff were laid off from non-essential work in quarries and forestry operations.
Managing director Graham Bruce said: "Things have changed significantly since last week and we now have a big workforce available and no work for them."