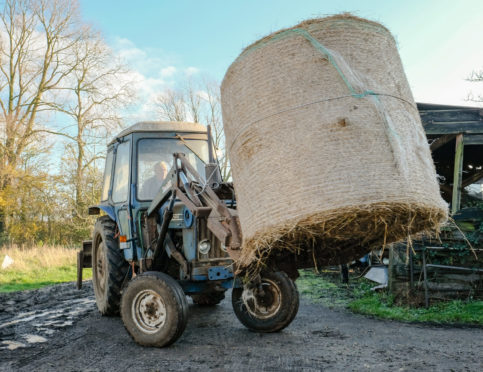 Farmers who have personal accident insurance with NFU Mutual will be covered if they contract Covid-19, the industry's biggest insurer has announced.
NFU Mutual has unveiled a £32 million package of new support, including what they expect to be £12 million of pay-outs for members affected by the illness in 2020.
The cover  will apply to existing and new policies and will provide reassurance for the majority of farmers who are self-employed.
Crieff farmer and NFU Mutual chairman, Jim McLaren, said the industry was working flat-out sowing crops, lambing and calving and producers were nervous about the virus getting in to the farming population and having an impact on profitability and the ability to cope with day-to-day work.
"It's business as usual on farms just now, so extending cover to  Covid-19 is a very important step because being off sick is something farmers are  very worried about," he said.
"We believed it was imperative we extended cover to include that.
"British farmers and growers are playing a vital role in the national effort, despite facing enormous challenges themselves. Adding protection for farmers will support the agricultural industry when the nation needs it most."
Other support  announced by NFU Mutual, which has 75% of the agricultural insurance market, includes a  £5m support scheme for its local agency network and £1.8 million  to local and national charities and rural and mental health causes  to help support the countryside through the pandemic.
The Farm Safety Foundation will receive £50,000 to support and extend its mental health work during the period of isolation.
Mr McLaren, a former NFU Scotland president,  said the Mutual's loyalty bonus scheme, which is worth £250 million to customers, would also continue.
Farmers' union chief executive Scott Walker welcomed the support and said: "With its reputation built around trust, reliability and customer service, these measures will make a real difference and provide valuable reassurance to customers that the Mutual is there for them at this very difficult time."
nnicolson@thecourier.co.uk