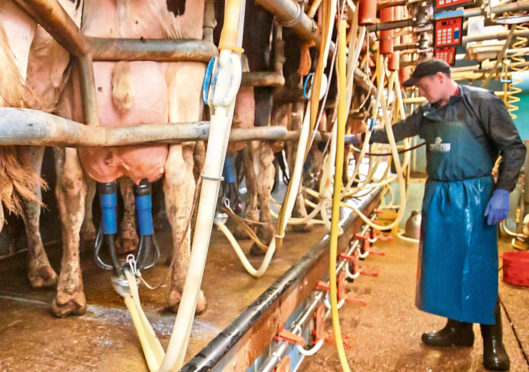 The Scottish Government has called on Westminster to ensure any emergency funding the EU makes to member states during the Covid-19 crisis will also apply to UK producers.
In a letter to Defra secretary George Eustice, Scotland's rural economy secretary Fergus Ewing said if the UK Government cannot, or chooses not to, access such funding it should provide the devolved administrations with equivalent funds.
He stated: "I seek your commitment to making use of any current or new emergency measures that arise from the European Commission under the Common Market Organisation Regulations during the transition period and that funding for such measures would be continued at the end of this period as required."
The dairy and red meat sectors have already come under pressure as a result of disrupted markets , leading Mr Ewing to insist all major retailers should help the cash flows of small suppliers by making immediate payments.
He added: "I have welcomed the sharing of information between our officials and ourselves on many common issues that are now starting to impact specific sectors. Impacts such as the absolute collapse the out-of -home drinks market is having on all our dairy sectors and the issue of achieving carcase balance in our beef and sheep sectors whilst prices are starting to fall.
"Similar difficulties are of course being experienced across all agricultural sectors, affecting both processors and primary producers, who I must commend for rising to the occasion to keep our nations supplied at this time."
Mr Ewing welcomed the decision of all red meat levy bodies to launch a national marketing campaign to help encourage sales and called on Mr Eustice to give Defra's approval to the plan.
nnicolson@thecourier.co.uk