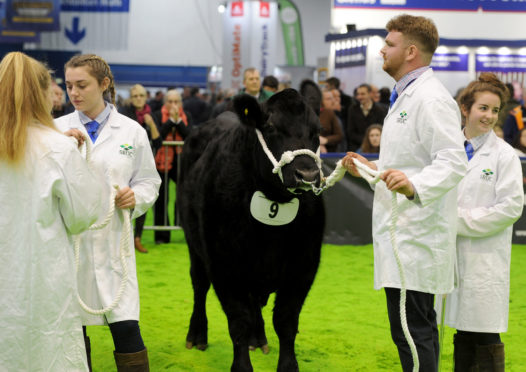 The directors of AgriScot, the annual farm business show at Ingliston, have revealed they are aiming to go ahead with the event as planned in November
The news that the distinctive green sawdust show rings and machinery displays are still scheduled to take place at the end of a year which has seen the cancellation of all the summer events comes as a morale boost for the Scottish farming industry.
The event's chairman, Robert Neill, who farms in the Borders, said he hoped AgriScot would be able to  play a part in  life and business returning to some form of normality by November.
He added: "Planning is proceeding on that basis and the portal for trade exhibitor online applications will be opened in May."
Mr Neill said the popular "farm of the year" awards for individual sectors would have to be adapted to the exceptional circumstances, and hinted that farming businesses which have recently excelled by supporting or supplying their local communities would be recognised when the awards open for nominations.
He said: "The AgriScot directors, along with our award sponsors and supporters will continue to monitor the situation and we will look to launch the awards in the early summer."
Mr Neill said the current situation with Covid-19 had focussed minds on how to reach out to audiences which may be physically unable to attend the event.
"Over the past four or five years our live streaming from the AgriScot ring, mainly of the cattle judging and farm of the year award presentations, has been extremely well received by audiences as far afield as Canada.
"This technology opens up opportunities for us to live stream further elements of the event and even, should circumstances deem it necessary, to provide an established platform to stage the seminars and other elements of the event in a "virtual" fashion."