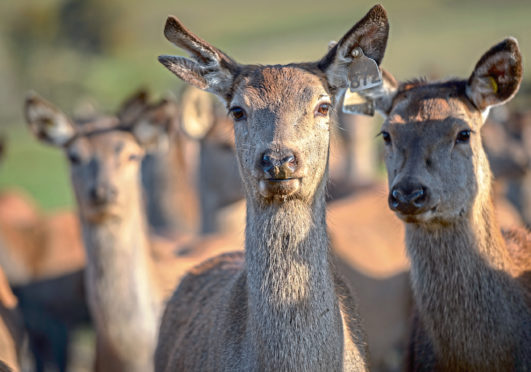 Scotland's venison producers say they have been encouraged by new research which indicates the market for their product is growing across the UK.
Research by data consultants Kantar found that the retail venison market in the UK was worth £14.4 million in 2019, with a total of 1,221 tonnes sold in the last 12 months.
Sales of primary cuts were worth £7.1m and burgers and grills £5.2m, and researchers found venison is five times more likely to be eaten as a treat and twice as likely to be eaten for health reasons compared to other red meat.
Dundee-based processors Highland Game were found to dominate the retail market, with Waitrose's own label in second place, and in terms of retailer share of venison, Waitrose was in front with 33.2% of the market, Sainsbury's had 13%, followed by Morrisons with 10.7%.
The research by Kantar and 56 Degree Insight was done for the Scottish Venison Association (SVA) and the co-operatives movement, SAOS, and funded by the Scottish Government to give an accurate picture of how the retail venison market is performing and find out consumer views towards buying and eating the meat.
SVA chairman, Bill Bewsher, said: "For years we have lacked detailed information about the venison market and have needed to make certain assumptions based on news reports and other sources about it, how much is sold, and why people buy it.
"With this new research we are now much better informed, as well as having confirmation that there is healthy growth for venison across the retail sector.
"With this data, processors and other intermediaries can now go to the market with confidence and talk to buyers armed with evidence. Venison is performing better than other red meats in general and that is good news for the wild sector and for deer farmers."
Other findings revealed venison shoppers are likely to be older and more affluent, and that 30% of all venison is consumed by those aged 65 and over.
Of those surveyed 52% said they choose venison because of taste; 34% because of high quality; 24% because of health/nutritional qualities; 22% to try something different; and 19% because they can buy it locally.
nnicolson@thecourier.co.uk