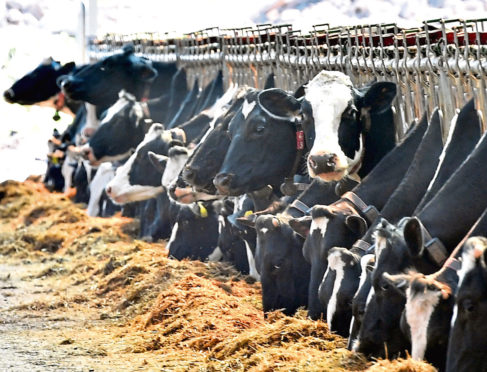 Dairy farmers are being consulted on plans to introduce a mandatory pricing mechanism for all milk contracts.
A UK-wide consultation has been launched to help tackle unfair practices in the dairy sector.
The 12-week consultation follows a previous call for evidence by the Groceries Code Adjudicator, which highlighted how unfair practices have persisted in the dairy industry.
It will explore whether regulations could be introduced to ensure dairy farmers are treated fairly.
Proposals include an option to introduce a mandatory pricing mechanism in all contracts between dairy farmers and processors.
"I welcome all views to this consultation to determine how best we can guarantee fairness across the supply chain," said UK Farming Minister Victoria Prentis.
"This will help the industry continue its vital role in feeding the nation and ensure our dairy farmers can continue to be competitive in the future."
Scottish Rural Economy Secretary Fergus Ewing encouraged all dairy farmers and processors to respond to the consultation.
He said: "It is vital that we look at any opportunity to address any potential imbalance that exists between buyers and producers and bring our supply chains closer together."