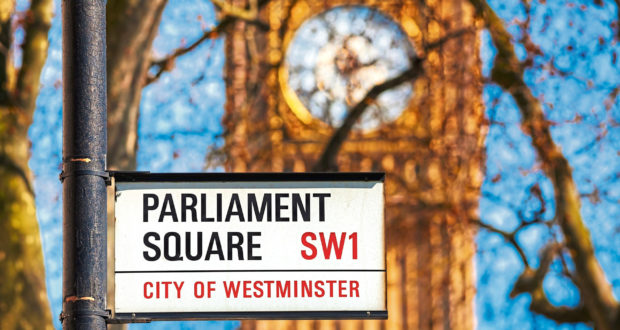 A convoy of go-slow tractors and farming supporters will gather in Westminster's Parliament Square today to protest about threats to UK food standards in future trade deals – without the support of the UK's farmers' unions.
The demonstration has been organised by Save British Farming (SBF), a group of activists which includes Celebrity Masterchef winner Emma Kennedy, but the farmers' unions have washed their hands of the event.
NFU Scotland chief Andrew McCornick said: "We wouldn't endorse the idea of farmers going away from Scotland then coming back from London at this time and we're not in favour of anyone getting involved.
"Lockdown may be opening up but I don't understand the logic of what they're doing and why they're doing it in the current conditions."
South of the border, NFU president Minette Batters emphasised her union was fully committed to ensuring British farming's high standards are not undermined by imports of food produced to standards that would be illegal here, and pointed to the success of the union's petition which attracted more than a million signatures.
She added: "We believe that this is currently the best route to make our voice heard among MPs and decision-makers in the current situation, where large gatherings of people are discouraged."
However, SBF say this is just their inaugural event and they are planning a summer of activities to highlight "how together we can save Britain from chlorinated chicken and hormone-fuelled beef".
SBF intends to launch a letter-writing campaign and to produce banners for farmers to place in fields to raise awareness of their concerns.
Meanwhile, the Aldi supermarket chain has followed Waitrose in pledging its support for British farmers by vowing never to sell chlorine-washed chicken or hormone-treated beef.
Aldi UK's chief executive, Giles Hurley, said the supermarket would only ever sell fresh chicken and beef from British farmers.
The company's fresh chicken and beef range is already 100% British.
Mr Hurley said: "We are a signatory to the NFU Back British Farming charter and our entire core range of fresh meat and milk is from Red Tractor-approved farms in the UK.
"We will never compromise on the standards or specifications of our products and that includes a commitment to never selling chlorinated chicken or hormone-injected beef.
"Britain has some of the highest food quality standards in the world and our commitment to only source chicken and beef from this country means our customers know they are always buying high-quality Aldi products at unbeatable value."
nnicolson@thecourier.co.uk