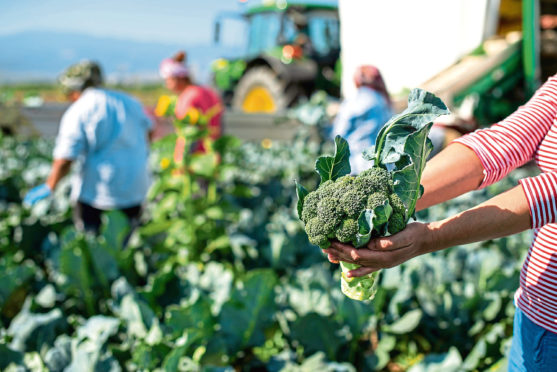 Fruit, vegetable and flower growers could soon be asked to vote on the continuation of a statutory levy for their sector.
It follows UK levy body AHDB being given more than 100 formal requests for a ballot on the continuation of the organisation's statutory levy for horticulture growers.
The requests were delivered to AHDB by a trio of disgruntled Lincolnshire growers who are lobbying for a change in the way levies are collected and spent from the horticulture and potato sectors.
The trio organised a poll of almost 2,000 horticulture and potato growers in July, which found 92% felt current AHDB policies are of no, or marginal, benefit to their business, and 80% do not want to pay a statutory levy.
"Over the last six months AHDB have repeatedly said that if growers feel strongly enough about the levy, they should use the existing legal procedures to trigger a formal ballot on the continuation of a compulsory levy, so with the mandate we received from our survey, that is what we have now done," said vegetable grower and ballot co-organiser, Peter Thorold.
"We fully expect a fairly conducted AHDB ballot to endorse our findings."
He said legislation requires AHDB to hold a ballot on the continuation of compulsory levies within a period of three months from receiving the request, if at least 5% of eligible growers ask for it.
Mr Thorold said AHDB estimates from 2018 put the 5% threshold at 67 levy-paying growers, making the request from 107 growers enough to trigger a formal ballot.
AHDB confirmed receipt of the requests for a ballot and said it was required to validate that each one had come from a levy payer who had paid a levy in the last 12 months.
It said a ballot would be run if the minimum number of valid requests had been received and an independent company would be employed to carry out the poll.
AHDB strategy director for horticulture, Ruth Ashfield, said: "This ballot is about the future of AHDB horticulture.
"It is not about looking at the way levy is collected or how the levy spend is allocated.
"It is about whether AHDB will continue to provide a statutory levy-funded service to horticulture growers or not."