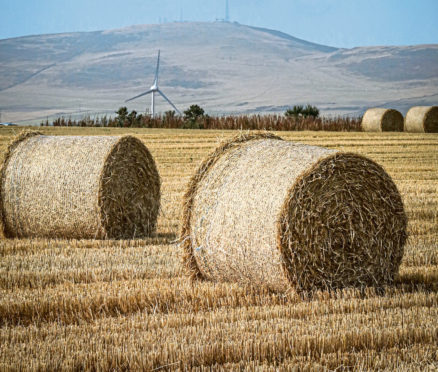 Falling cattle numbers, more pigs and a rise in horticultural produce are the main trends identified in the Scottish Government's June Agricultural Census.
Newly-published first estimates from the online census also show 2020 has been a good year for cereals, with a predicted rise in total yield of 2%, which could see grain production rising to 3.1 million tonnes.
Meanwhile, Scotland's potato areas remained steady over the past year at 28,400 hectares and vegetable areas increased by 13% to 21,100 hectares.
Strawberries make up more than half the total soft fruit area, which rose by 7% in 2020 to 2,200 hectares. Beef cattle estimates are down by only 1% and dairy cattle by 2%, but it is a continuation of a falling trend in cattle numbers which for dairy is a new 60-year low.
Rural Economy Secretary Fergus Ewing welcomed the cereals figures which could mean Scotland has had the highest cereals yield in the last decade.
He said: "Extreme weather events such as the wettest August in over 100 years and the second wettest February on record have impacted planting and harvesting. Despite this, I am pleased to see that another good year for the total Scottish cereal harvest is predicted.
"While we do expect some variability across Scotland as wet planting and harvesting conditions contributed to decreases for winter crops, favourable conditions in some areas and later in the season have improved yields and increases in production are expected for spring barley and oats this year.
"I want to thank our farmers for their continued hard work, especially through this pandemic."
Other estimates from the census show the number of pigs kept in Scotland has increased for the second year in a row, while poultry numbers have fallen due to the drop in the number of birds used for laying eggs.
The workforce on farm holdings is broadly stable at 66,900 and while there has been a decrease in the number of secure tenancy farms, tenancies remained steady at 6,200 holdings because of an increase in limited duration tenancies.