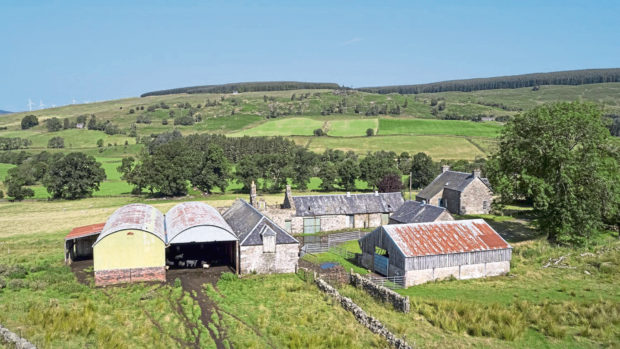 The Scottish Government consultation on draft proposals for changes and extensions to Permitted Development Rights (PDR) in Scotland closes on November 12 and part of that consultation has direct relevance to rural landowners.
Proposed changes of significance relate to digital telecoms infrastructure, peatland restoration and agricultural developments.
With the aim of strengthening digital communication capacity and coverage across Scotland, the digital telecoms proposals aim to increase the existing PDR size limits for new masts, extensions to existing masts, antennae and other digital equipment, as well as extend PDR for some types of digital infrastructure into sensitive areas.
The agricultural developments section is perhaps the most significant for land managers and farmers.
Among the changes proposed in the document are: Allowing the doubling of the size of new agricultural buildings; introducing a new PDR for the conversion of existing agricultural buildings to residential and also to a wide range of commercial uses; providing greater clarity as to the planning status of polytunnels; and making equivalent provision in respect of forestry buildings.
These proposed changes could open up huge possibilities for rural property owners and may be a welcome boost to diversification and business restructuring plans in an uncertain economic and political climate.
Several of them are likely to raise concerns with some, given the reduced controls for planning authorities, mainly over conversions and land use changes as well as the knock-on effect of reduced developer contribution receipts.
However, the government is particularly keen to support new homes (including affordable homes) in all rural areas and, as part of this aspiration, is seeking to make it simpler to convert existing buildings and any land within its curtilage to residential use.
Allowing the conversion and change of use of agricultural buildings to a dwelling or dwellings, or to a commercial use, without the need for formal planning permission is a huge step forwards in terms of rural planning.
Mark Myles is a planner with Bidwells.