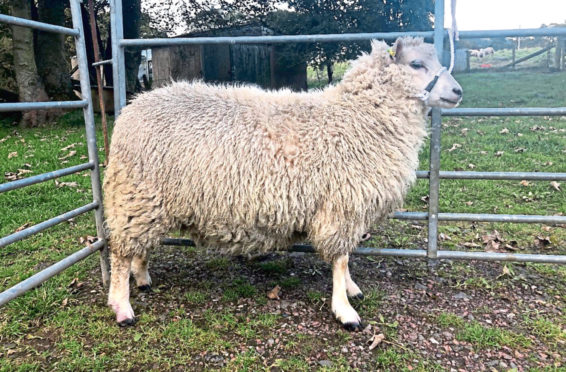 Scotland's Smallholder Festival has been judged a resounding success, despite having to be held virtually, in common with every other show this year.
Event organiser Rosemary Champion, who has a smallholding in Angus, said while entries were down on previous events held in Forfar, the festival had attracted interest from much farther afield than usual.
"We all missed the banter and great food and meeting up with people we only see once a year, but the upside was that we had many new participants," she said.
"Some people haven't got their heads round online showing yet, but by next year – if it has to be in this format again – I'm sure they will have done."
Ms Champion, a breeder of Shetland cattle, said an online show dedicated to the breed had also been a great success. "We had more than 100 entries from all over the country which could never have been possible had we tried to hold a physical show, as breeders are so scattered," she said. "So that looks like an online farming event that's here to stay for Shetlands, no matter what happens next year."
The Smallholder Festival's 16 seminars, ranging from rabbit keeping, electric fencing and flower farming to regenerative agriculture, will remain on the website.
Ms Champion added: "By next October, I really hope we'll all be in a different scenario, but if not we would certainly run the show again in the same format, and I think there will always be a virtual element to it in future, as it means we can get access to speakers who are far away."
The champions:
The champion smallholder sheep was a Shetland ewe lamb from David Alcorn and in reserve place was a Blue Faced Leicester tup from Eilidh Simmons.
Best wool on the hoof was a Cheviot from Billy and Irene McCreath and the best horns were on an animal from Peter Forman.
In the poultry and waterfowl classes the champion was a Silver Call Duck from Amy McConville and junior champion was a Belgian Barbu D'Anver bantam from Harris Goldie.
The Rare Breeds Survival Trust Sandy Cummings trophy for best rare breed was awarded to a Buff Orpington from Anny Olive Davies.
The Dickson Finlayson trophy for best soft feather bantam was won by Dougie Lindsay's German Langshan.