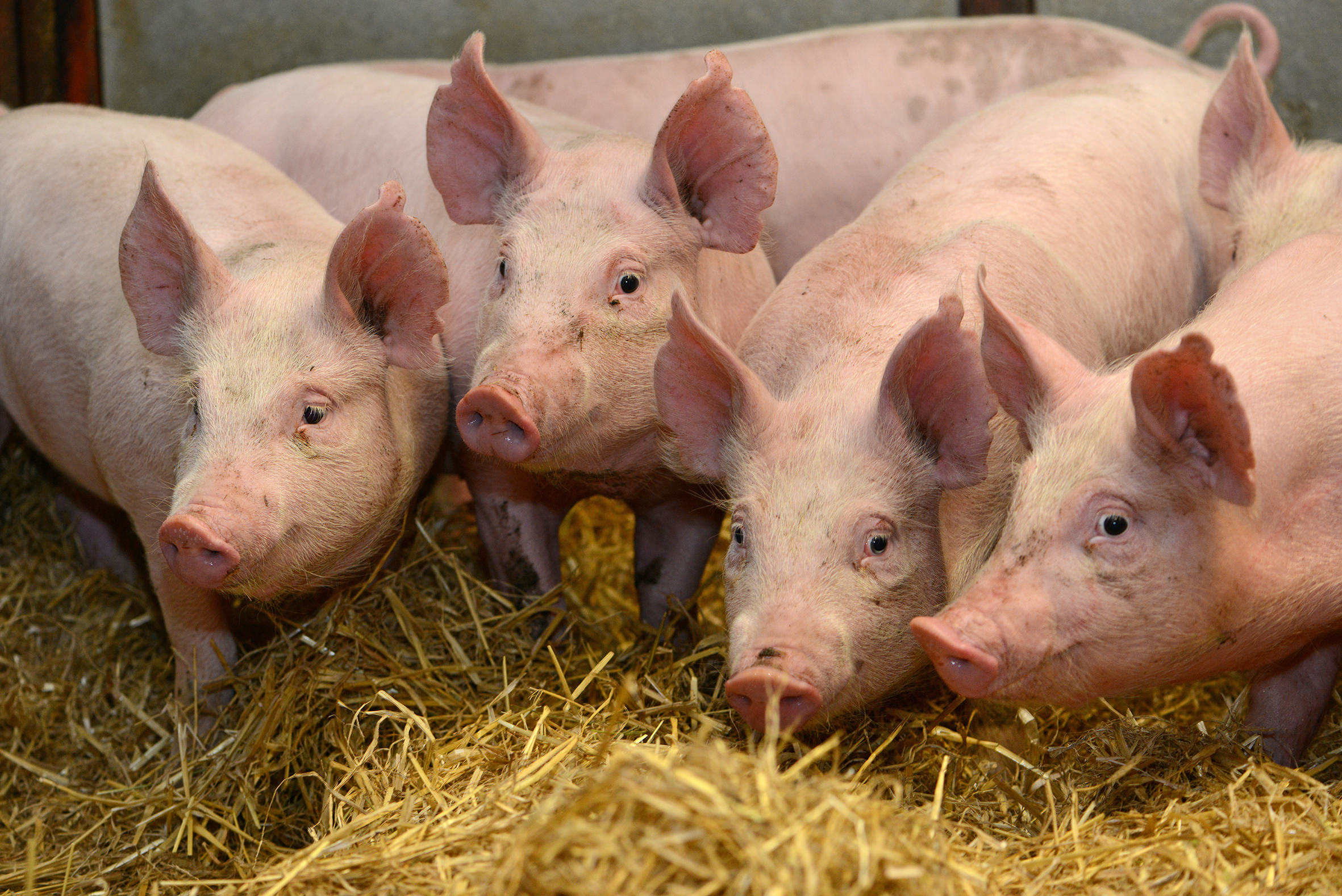 Pig producers are to be told by specialist poultry vets that they could reduce antibiotic usage using lessons learned from the chicken industry.
Speaking ahead of this week's British Pig and Poultry Fair at Stoneleigh, vets from St David's Poultry Team (SDPT) revealed that after working for years to help poultry producers reduce their antibiotic use, they are now branching into the pig sector.
"It's easy to assume that pigs and poultry don't have much in common, but in practice there are huge similarities," said SDPT partner, Richard Turner.
"All animals are made up of 90% bacteria and only 10% their own cells, and that provides the clue to keeping healthy – nurture those 'good' bacteria and they will protect against the pathogenic organisms which make us ill."
The veterinary practice will launch their initiative at the British Pig and Poultry Fair where Mr Turner will argue that every farm requires a bespoke approach, but reducing the routine use of antibiotics need not be feared.
"Antibiotic resistance is a huge threat to human health, and livestock farmers are under increasing pressure to stop using antibiotics altogether," said Mr Turner.
"By improving the animals' natural health through a combination of probiotics, organic acids and water sanitation, we have been able to cut poultry farmers' antibiotic usage considerably. More than 40% of medicines we now use to treat infections are not antibiotics."
He explained that poultry chicks are hatched into artificially clean environments, which means they don't develop their bacterial microbiome for about three weeks, while piglets get a head start in life, receiving a healthy dose of bacteria from the sow and her environment.
"However, the effect of weaning and a change in diet adversely affects the piglets' gut, leading to a 25% drop in villi length. This damages the gut flora, potentially resulting in gastric ulcers and slow growth rates," said Mr Turner.
"Treatment with antibiotics is a routine prevention at this time, but this kills off many of the beneficial bacteria, resulting in a dysfunctional gut and impacting productivity."
He said the answer lies in boosting and protecting the animals' natural bacteria and health, removing the necessity for routine antibiotic use.
"It's vital that we keep the efficacy of antibiotics to treat animals and humans when they are ill," he warned.