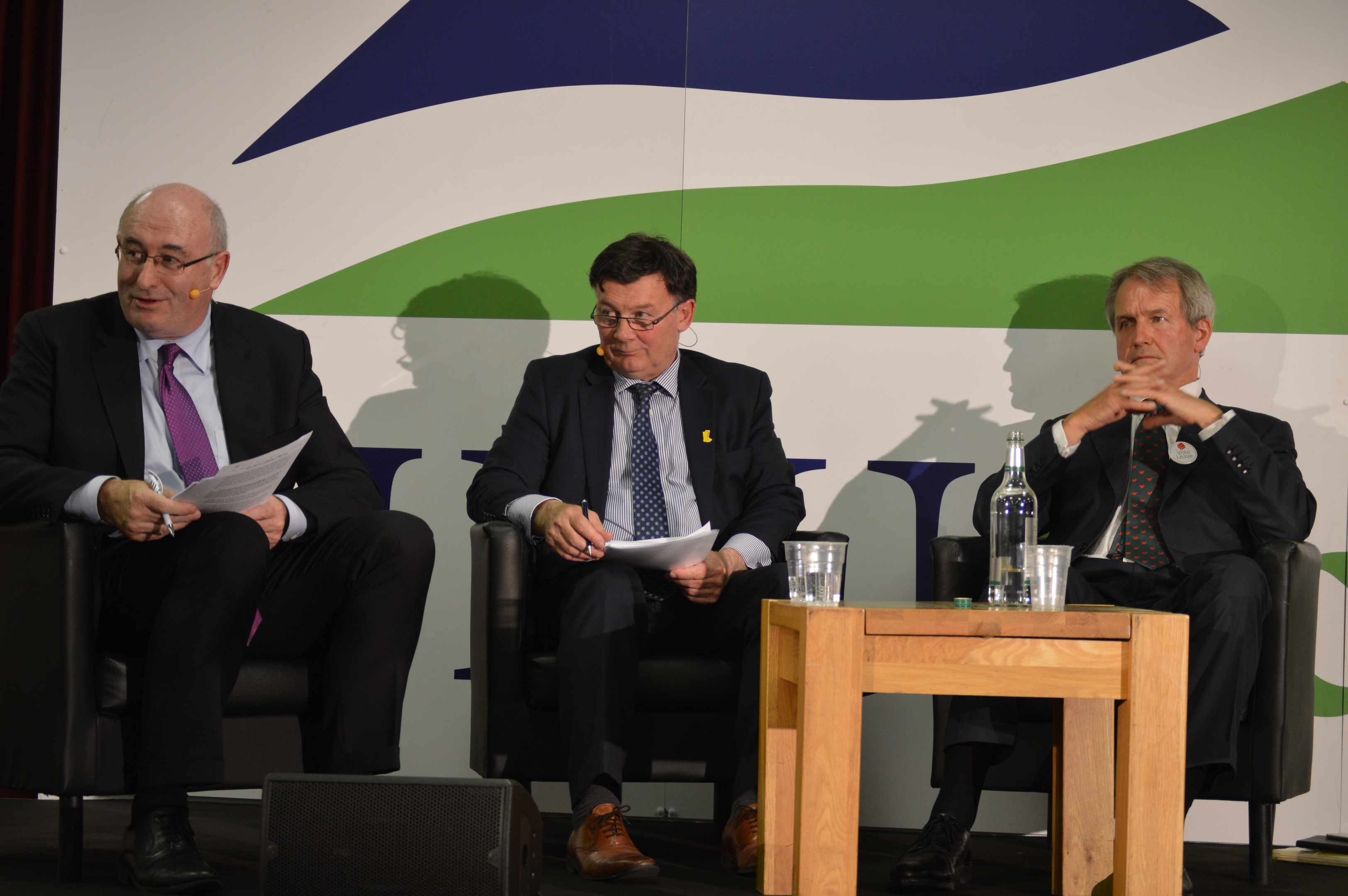 A brave new world of better policies, wider markets for agricultural produce and fewer penalties was promised to farmers by both campaigns at Scottish farming's big EU debate.
For an industry that is currently dependent on EU support for 65% of its income, and skeptical that the UK Government would pick up the tab in the event of a Brexit, the vote boils down to making the crude choice that will offer the best chance of economic survival.
And even after listening to two hours of passionate debate, farmers lingered at the doors of the Royal Highland Centre still undecided over how to make their mark in next month's referendum.
For Remain, European farming's top gun, Commissioner Phil Hogan, said he could guarantee the industry another four years of support payments; "evolution" of the despised greening policy in the next few weeks and imminent change to the Common Agriculture Policy's crippling compliance culture.
Meanwhile former Defra secretary Owen Paterson urged the audience to vote Leave so they could wake up to the prospect of a rosy future with a UK farming policy that was targeted at local issues, landscapes and environments and which was free of the "blundering incompetence" of EU officialdom.
But Mr Paterson insisted a UK Government would spend the available funds better than the EU, and with fewer conditions.
"Don't worry about the money," he said. "The money will be there and we're going to have more to play with. We can spend it so much better because we'd work with you, targeting your industry, taking your advice and it wouldn't be me doing it, but your Scottish politicians.
"We would get our role back on the world bodies, we would regalvanize trading markets, open markets that are currently closed and we would give you the opportunity to embrace technology and grow more food.."
But Phil Hogan warned that the CAP, warts and all, was providing a stable safety net for farmers in Scotland and access to markets and trade agreements that would take years to renegotiate.
"Some published plans describe a post Brexit agricultural policy of £2billion per year, a third less than the money provided at the moment which is the £3.2billion the UK receives from the CAP to 2020," he said.
"I can give you the money for the next four years and I don't know if the Treasury can. But you'll have to compete with nurses and doctors, with the defense budget and overseas aid, so I wish you well with the Treasury."