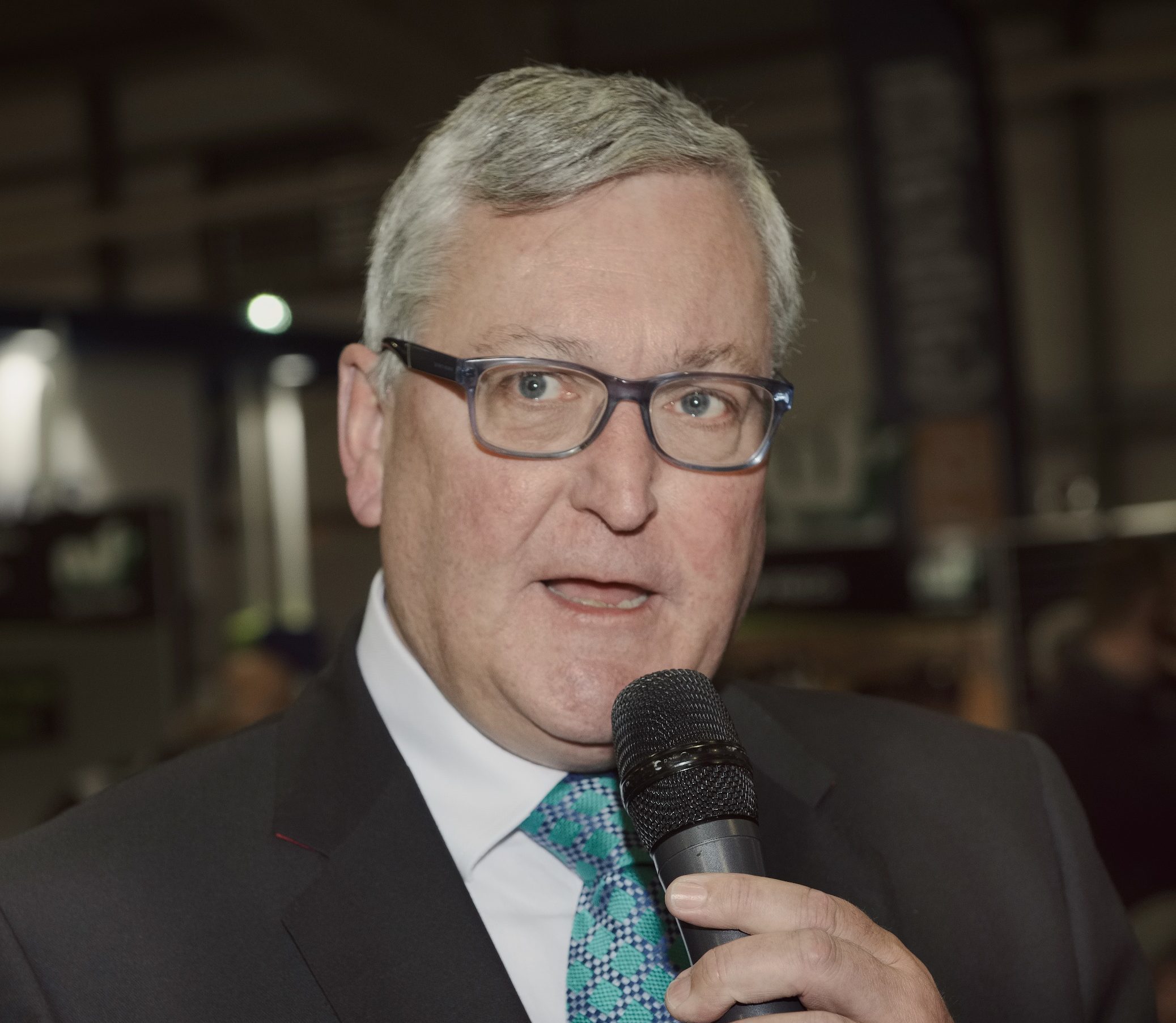 Millions of pounds of financial support earmarked for Scottish farmers is currently lying unclaimed by almost 30% of the industry.
Two months after the Scottish Government's interest-free loan scheme opened, it was revealed at Agriscot that 29% of Scottish farmers have still not applied for the support payments on offer.
Loans worth more than £240 million have already been paid to 12,000 producers, but Rural Economy Secretary Fergus Ewing said 5000 farmers have failed to return the Government's application slip for up-front money.
Speaking during a visit to the farm business event at Ingliston, Mr Ewing said the money was there for the benefit of farmers and rural communities. And he appealed to farmers to take up his offer.
He said: "I continue to reiterate the plea to those who are entitled to basic payments, please do apply for the payment to which you are entitled. There is no interest on these payments unless it transpires that the payment due is less than the interim, which is extremely unlikely.
"There is no reason not to apply for this payment, so I would urge all farmers who haven't yet done so to do so as quickly as possible."
The farmers' union fought for the funds to be paid up-front when it became clear that the Government's IT system still wasn't up to the job of processing EU funds. NFUS president Allan Bowie said he wasn't unduly concerned about the funds remaining unclaimed.
"It's up to individual businesses. It's their call if they want the money," he said.
Mr Ewing said contractors were continuing to work on fixing the IT system and added that achieving a better performance than last year remained his priority. However he could not guarantee when the balance of support payments would be made to farmers.
He added: "We expect the full payments will begin to be administered in the early part of next year and the intention is to complete the process by the end of June. There remains work to be done on the IT fixes. This is not and never will be an easy process."
nnicolson@thecourier.co.uk