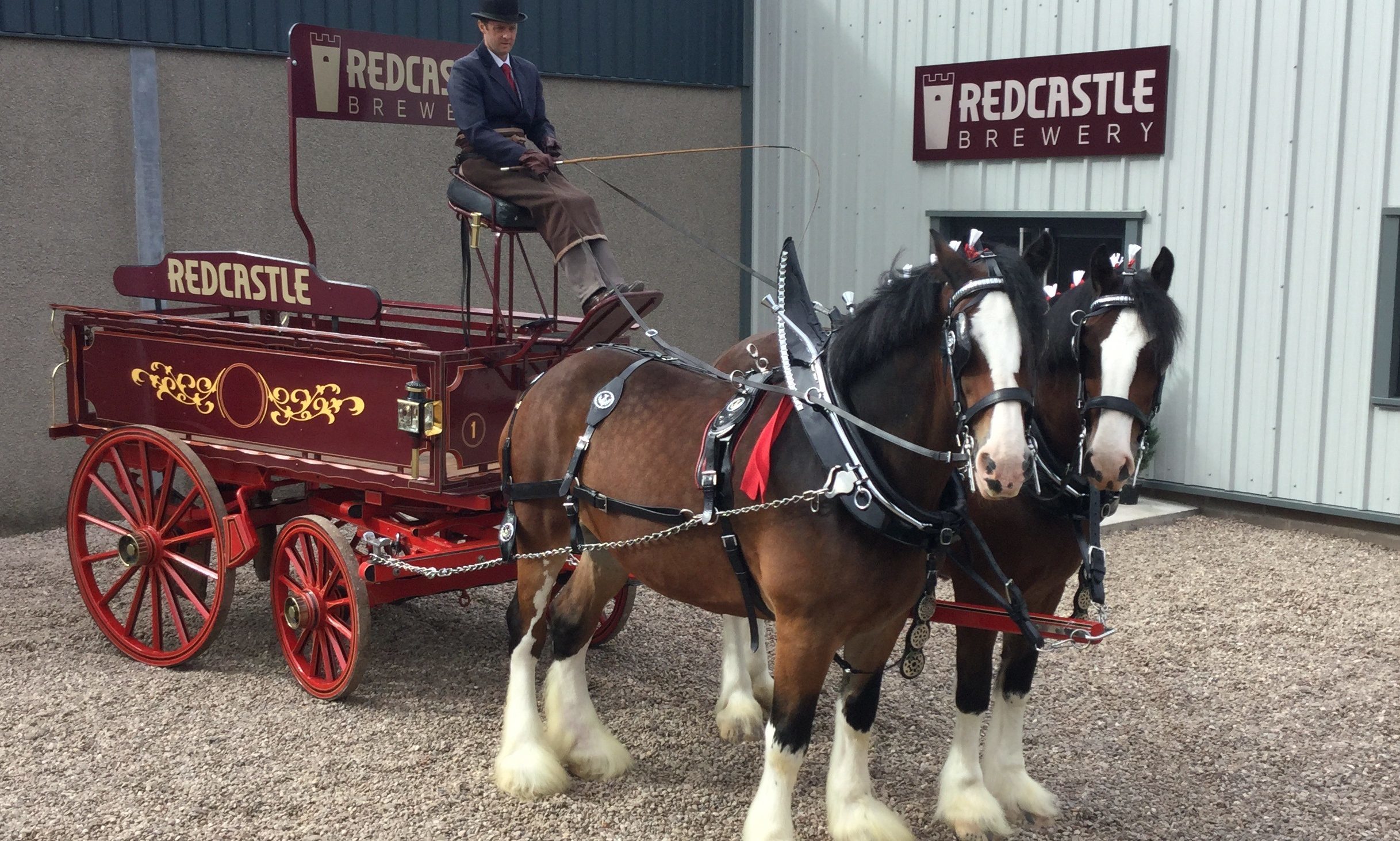 Craft beer is enjoying something of a revolution and one of the latest Scottish concoctions, brewed on a micro-scale from the heart of Angus, certainly looks set to take the fine ale market by storm.
Redcastle Ale, which is now being launched into pubs and retailers across the country, is almost entirely inspired by the intrinsic link between the brewery industry and Scotland's native heavy horse.
Named in tandem with the Clydesdales bred under his prefix, former farmer and property developer John Anderson turned on the taps to Scotland's newest micro-brewery Redcastle, at Drummygar Farm, just this month.
"It's been an incredible journey to get to this stage," said John, following a long two-year process to take planning into production.
"Horses have played a significant role in the history of ale.
"They are certainly to blame for this latest project.".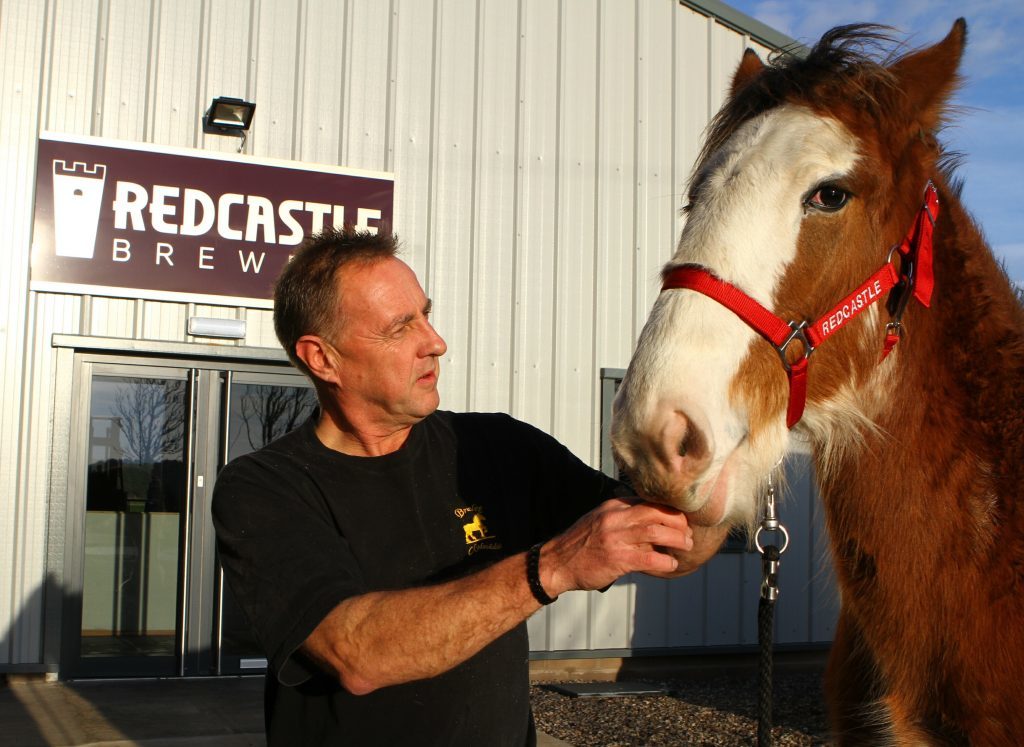 Traditionally horses became a familiar sight at breweries for carting casks and kegs on their delivery rounds, but they also bore the brunt of the effort behind the scenes, wheeling the mill stones that ground the malt down.
More recently Budweiser has harnessed the power of the Clydesdale horse as a brilliant marketing tool and renowned talisman for the brand.
"I got the chance to visit one of the Budweiser operations in America and it just makes your hairs stand on end," he said.
"I was like a child in Willy Wonka's Chocolate Factory. It was hugely inspiring. I've certainly been lucky that horses have given me some of the best experiences of my life."
Indeed John's Redcastle stud, which was founded upon the bloodlines of champion mare Carnfinton Apple Blossom, has produced many breed leaders – not least Redcastle Alena, arguably one of Scotland's most successful show mares.
Amid the driving ranks, Redcastle also scaled to the top of many of the heavy horse turnout sections at agricultural events the length and breadth of the UK, including the Royal and Great Yorkshire.
"At the 2006 Royal Highland Show, we lifted the Cawdor Cup with Alena, before progressing to win the Ladies Cart, the unicorn, team of four and team of six in the heavy horse turnouts," he said. "It was an unbelievably special year."
Now, exactly a decade on, John's horses have led to a new chapter under the Redcastle banner.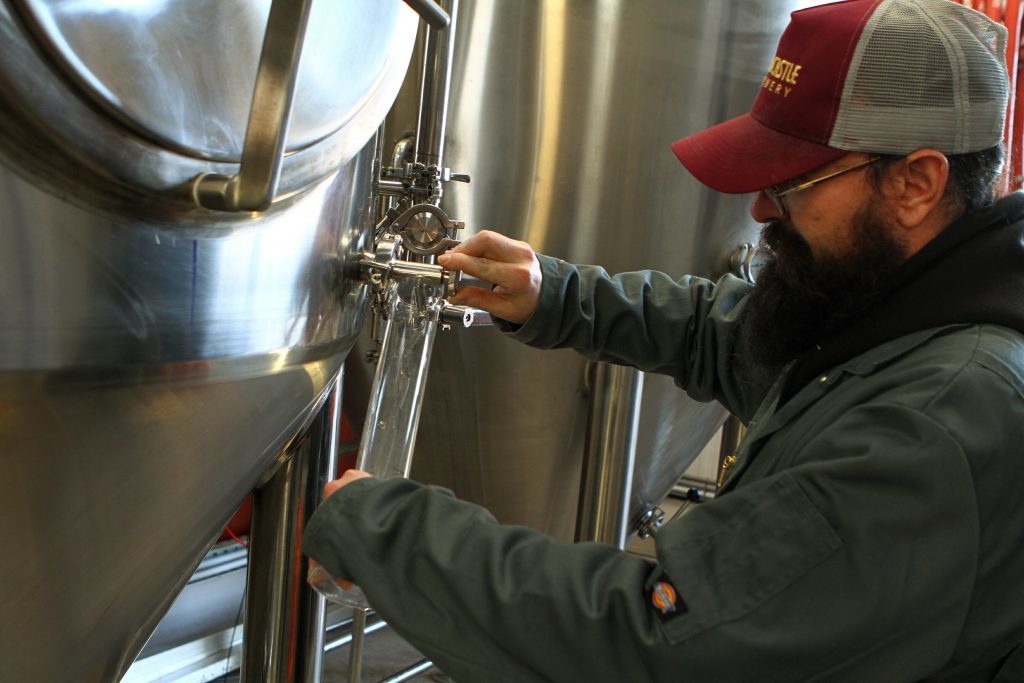 The new Redcastle plant, which has been built to a 10-barrel, 1,600-litre capacity, utilises a relatively straightforward process to transform malt extract, hops and some yeast, into the finest craft ale.
So what gives the three core Redcastle ales their distinctive taste?
"We've kegged three primary 'flavours' to launch under the Redcastle label, but we will be tinkering with more unique and special varieties to expand the brand and they will be produced for the bottling line over the coming weeks and months," said John, who brought local ale enthusiast Chris Hall on board as Redcastle's head brewer.
The beers draw their sugar content from Maris Otter – an autumn sown variety of UK malting barley – as well as British-grown oats.
Their recipes also harness a mix of UK and American hops and yeast to brew the tasty concoctions.
These principal ales include Tower, a 4.8%ABV IPA; the Crusader, a 4% pale ale, and Red Lady a 4% ruby beer.
"We wanted to stay true to Scotland and our castle theme, so each of the ales carries a name inspired by Redcastle and its surrounding Lunan Bay landscape," John added.
The Tower IPA offers a really fruity aroma, with hints of toffee and caramel.
Crusader, on the other hand, is a really pleasant all-round pale ale – which will appeal to people that don't like a beer to taste too bitter.
Red Lady is a very distinctive ruby beer, with a slight hint of chocolate malt, so it will definitely stand out from the crowd for any ale enthusiast.
More recently, Chris and John also concocted Gun Powder, a craft coconut, mango and chilli flavoured ale, which, at a stronger 5.5%ABV, will shortly file out of the Redcastle bottling line.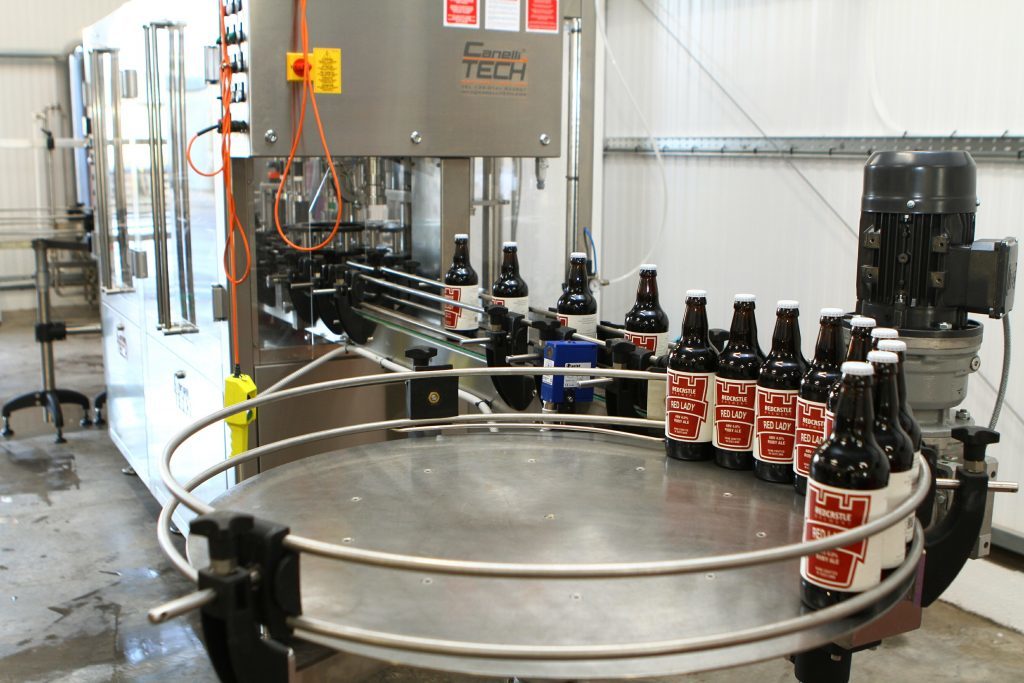 "It's been an incredible learning curve, but Chris and I are really excited about the future flavours we'll be able to bring to the market," John said.
"We've taken our time to make sure the flavours are just right, but all the while we wanted to produce a very high quality, unique and specialised product.
Whilst it's very early days yet for the Redcastle brewery, the ales are already available in pubs across Angus, Tayside and Perthshire – including at Lochlands in Arbroath, Greyfriars and Wetherspoons in Perth and at further Wetherspoons bars including in Blairgowrie and at Dundee's Counting House.
"You can also buy our beer through SIBA and Beerflex, but we also have plans to bring it out to local farmers markets so we'd like everyone to keep an eye out for us."