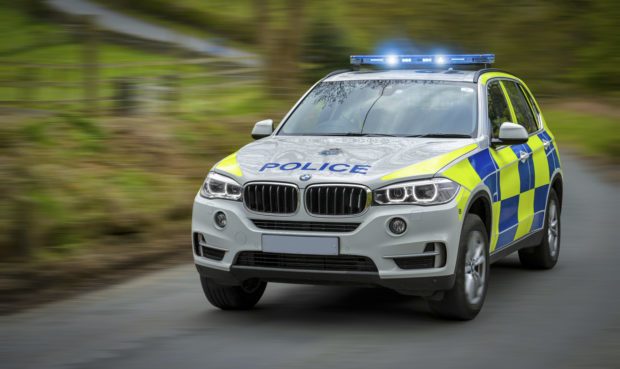 A rural crime wave is sweeping the UK according to countryside insurers NFU Mutual (NFUM).
The company has issued a warning to farmers to increase security as their
latest estimates show that theft cost rural homes, businesses and farms £44.5m in 2017, the highest level in four years.
NFUM rural affairs specialist Tim Price said farmers and country people had revealed widespread concern that more criminals were targeting the countryside and going for richer pickings. He added that no part of the country was exempt from the trend.
"From the south-east of England to the north of Scotland we're seeing
brazen criminals taking cars, 4x4s, tractors, quad bikes and tools. We're especially concerned that criminals are becoming more sophisticated and are overcoming electronic security to steal expensive vehicles of all types," he said.
"With police facing huge challenges – including budget cuts and extra workload – forces are finding it hard to resource rural policing and this may be one of the reasons for the rise in thefts we are seeing."
Mr Price said there was still a perception among criminals that the countryside offered easy targets."
He added: "Farmers and homeowners can do a lot to deter thieves by taking simple security measures. Fitting gates to prevent easy access to farmyards and drives is one of the most effective measures. High-tech security such as movement detectors, infra-red cameras and 'geo-fencing', which triggers an alarm if a farm vehicle moves off the premises, can also play their part.
"Social media is fast becoming the new eyes and ears of the countryside and keeping in close touch with neighbours and police through local farm watch schemes can play a significant role in identifying suspicious activity and bringing thieves to justice."
In Scotland the company supports the Scottish Partnership Against Rural Crime and provides support and expert advice to many local farm and rural watch schemes.
Elsewhere it has funded a specialist agricultural vehicle police officer through the National Vehicle Crime Intelligence Service for the good of the farming industry, coordinating farm machinery theft information between police forces, Border Force and Interpol. NFU Mutual is also one of the key stakeholders with the Plant and Agricultural National Intelligence Unit .
nnicolson@thecourier.co.uk