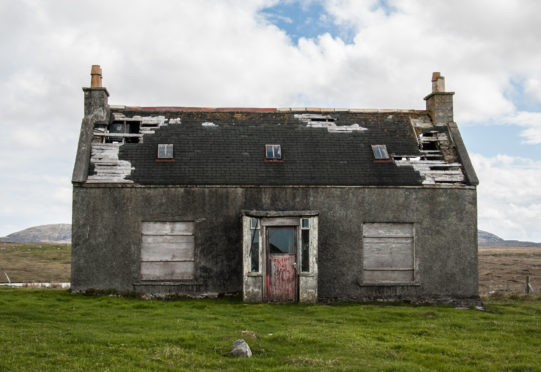 Hundreds of rural buildings with a potential value of millions of pounds are lying abandoned across Perthshire, Angus and Fife.
According to rural agents Bidwells, farmers and estate owners are not only failing to realise significant assets, they should also be aware of new legislation on active land management which could lead to communities acquiring a right to buy disused properties.
The company's senior rural surveyor Ross Low warned abandoned buildings were also vulnerable to anti-social behaviour and insurance claims if people are injured while inside.
"Farmers need to be sure they are protecting their property and their position," he said.
"A building could be perceived to be underutilised if it is in state which is lacking in management. Positive steps could be as minimal as cutting weeds and erecting fencing and showing people you intend to do something with it at some point.
"The consequences of people being hurt by gaining access to abandoned buildings could means responsibility being laid at your door if you haven't safeguarded it properly.
"These crumbling piles of stone and lime are no different from abandoned buildings in an urban context.
"Anti-social behaviour issues do crop up. People go out and fire raise or use them as drinking dens, so the message is protect your property but also protect yourself by meeting the minimum standards required by law."
Mr Low also pointed out there is significant demand for properties which are no longer suitable for modern farming purposes.
"Rural property sales are flying, specifically in Highland Perthshire and farmers should be aware of what their assets are doing," he said.
"If they have something sitting idle it could be a time to consider upcycling. In the right locations the end value could be in the prime bracket of more than £400,000."
The amalgamation of small farms has been responsible for many abandoned farmhouses and obsolete steadings,
Mr Low said that in some cases there was a lack of finance to develop unwanted buildings, but more often than not there was a fear that selling off a part of the farm would lead to a loss of control.
"It's true the title can become a bit moth-eaten and there can be issues of biosecurity, but in many cases the building could be developed and rented out or used for commercial units or workshops. People are crying out for good quality rented property."
nnicolson@thecourier.co.uk