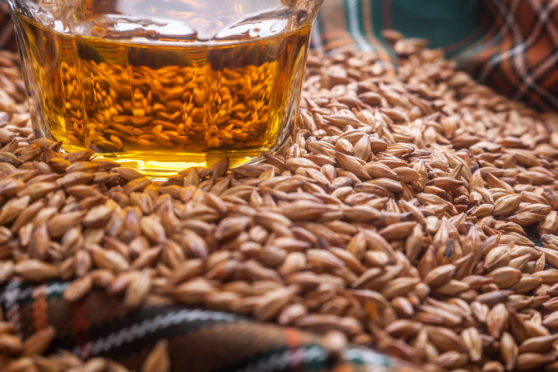 A £50 million investment in new facilities in Arbroath and Inverness will allow an additional 100,000 tonnes of Scottish barley to be malted by 2022.
The focus of the move, being taken by Bairds Malt and procurement arm Scotgrain, will be supplying the whisky trade with a product which is "sown, grown and malted" in Scotland – providing a unique provenance to back up the image used by distillers.
At a Scottish malting conference, Keith Headridge, commercial director of Scotgrain, said while there was every sign the recent expansion in the whisky trade was set to continue, there had been little in the way of spending in the malting infrastructure required to service this in recent years, other than the company's £25m investment in Arbroath in 2010.
The company – which is part of the global GrainCorp Malt Group – currently handles more than 200,000 tonnes of malt in Scotland for the distilling trade. However, despite the fact the majority of the 900,000 tonnes of barley used by the trade is grown in Scotland, companies often take a large portion of this south of the border for malting.
Mr Headridge said the move would do more than provide provenance for whisky makers.
"Not only will we be supplying a quality product to the distillers but with state-of-the-art processing facilities and local sourcing, the investment will mark a huge step forward as far as road miles and carbon footprint are concerned – adding considerably to the sustainability of the product," he said.
He said volume contracts had already been agreed with distillers but added there had also been a step change in how whisky was marketed.
He added: "The Scottish brand is highly important to the industry – and more and more the industry is looking to 'premiumisation' of their products."