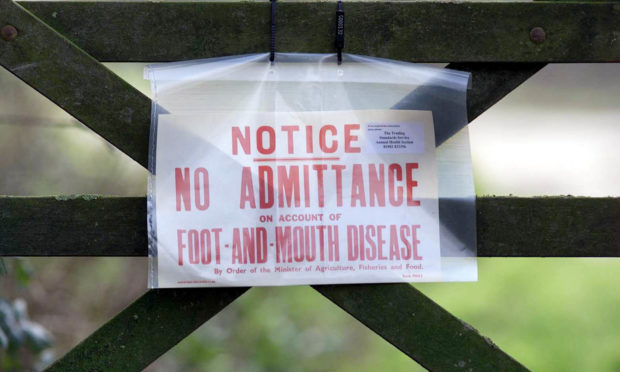 A no-deal Brexit could result in market shutdowns similar to those experienced in the 2001 foot-and-mouth outbreak.
That was the warning from National Sheep Association Scotland development officer George Milne at the body's annual general meeting.
Mr Milne – a farmer from Fife – said many farmers and crofters were failing to understand the severity of what a no-deal Brexit could mean for the sector.
Failure to gain access to European markets, which are particularly vital for the lamb sector, could result in a similar level of market disruption as experienced in 2001.
"I don't think all sheep farmers are aware of the consequences of what a no deal will put us into," said Mr Milne.
"Those farming in 2001 when foot-and-mouth broke out will remember our export markets closed, we couldn't move sheep and we ended up with a welfare scheme. Under a no-deal Brexit that is probably what will be the outcome and the stark warning is that that could last a damn long time."
Mr Milne announced his resignation at the meeting after working at the organisation for 20 years.