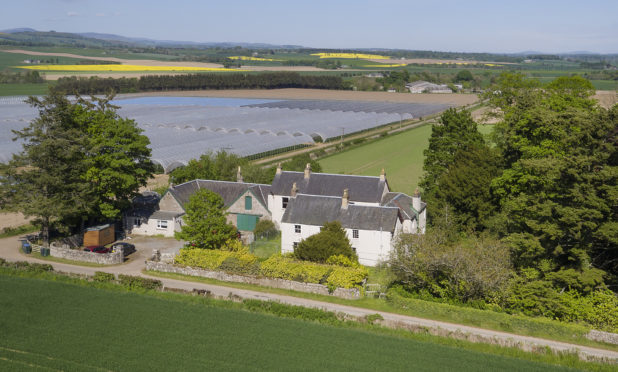 One of the biggest arable farming units to come on the market in Perthshire in recent years is for sale with a price tag of £7.6 million.
The 888 acres in the Vale of Strathmore, in the heartland of the Scottish soft fruit industry just two miles from Blairgowrie, were previously owned by the Co-operative Group.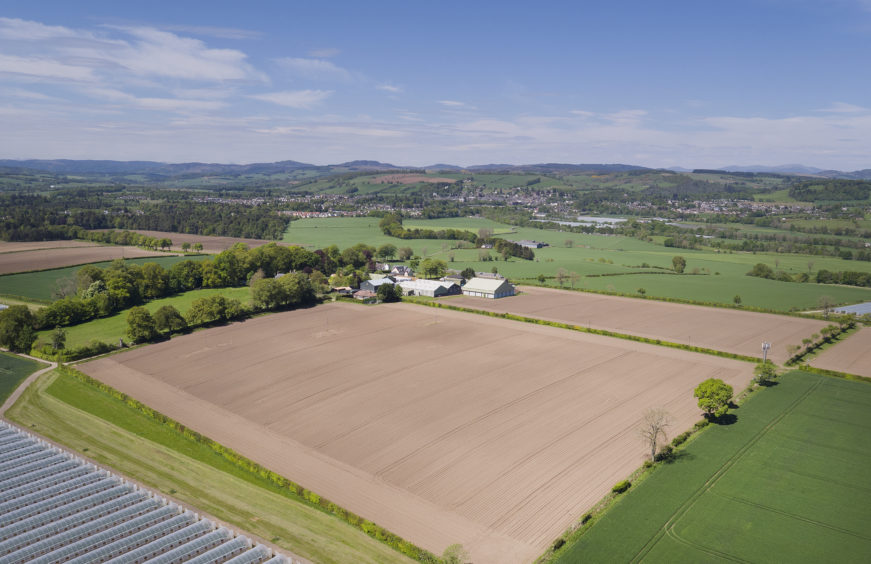 They were bought by the Wellcome Trust when the Co-operative sold its farm portfolio in 2014. The farming unit is currently farmed in hand via a contract farming agreement, and land is let for soft fruit production.
The land is offered for sale as a whole or in up to three lots. Rosemount Farm, for sale at £3.7m, extends to 445 acres and has an extensive range of modern farm buildings including an Alvan Blanch continuous flow grain dryer and a 4,000-tonne grain store. It also includes Monk Myre Loch – a Site of Special Scientific Interest – which can be used to irrigate the land, a telecoms mast and BBC relay station.
Parkhead Farm has 332 acres which can be irrigated from the River Ericht, which forms the north and east boundaries of the land. The farm buildings at Parkhead were formerly used as a dairy unit and include a traditional range, calving shed, workshop and general store.
There are also two derelict former dwellings which, together with the farm's steading, previously benefitted from planning consent for conversion to 11 dwellings.
The third lot, North Rosemount, extends to around 121 acres and carries an asking price of £1.1m.
Ross Low of joint selling agents, Bidwells, said: "The quality of land combined with the exceptionally high standard of farming carried out under the current agreements by the tenant and contract farmer are likely to attract investors and owner occupiers."
Savills are joint selling agents.