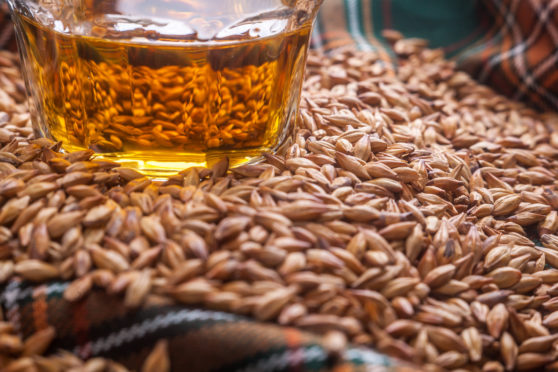 Fears that farmers' use of some types of AD digestate on land used to grow malting barley could see grain rejected have been resolved by assurance provider Scottish Quality Cereals (SQC).
SQC executive director Alistair Ewan launched an approved digestate scheme at Arable Scotland, which means the use of all green digestate – but not PAS 110 which contains food waste – will be acceptable to the Scotch Whisky Association and most distillers.
Mr Ewan insisted all digestate was safe but said concerns had been raised by the whisky industry over the "perception" of any product which contained food waste.
"They were concerned about the marketing perception around whisky, and when you're buying a bottle costing £100 you're buying the perception of clean, fresh and green – and they don't want that tarnished," he said.
"Digestate is now widely used as a soil improver, so we reckon there was a danger we could lose 60,000 acres of land that could technically be used for spring barley for malting in Scotland by 2022.
"Some farmers will choose to continue to use biosolids and PAS 110 on their land, but barley grown on it won't be acceptable to distillers."
Mr Ewan said it had taken two years to agree the scheme.
nnicolson@thecourier.co.uk