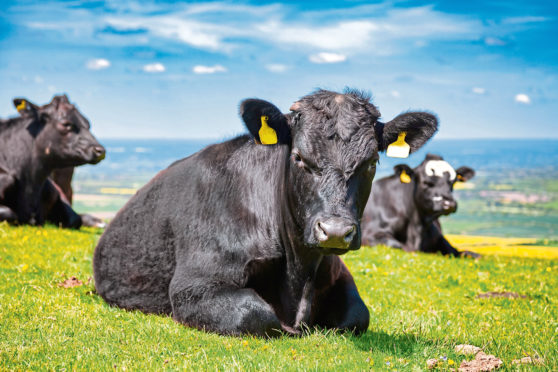 A Scottish Government summit to address the continued decline in beef prices failed to find a solution to the sector's woes yesterday.
The invite-only event, which was held at United Auctions in Stirling and chaired by rural economy secretary Fergus Ewing, was attended by farmers, processors, retailers and other members of the Scotch Beef supply chain.
It comes at a time when farmers are getting up to £250 a head less for cattle than last year.
"We had the agenda of asking views about what can be done by industry, government and government agencies working together to support and sustain the beef sector, both in the short term facing falling prices and rising costs, and in the long term with consumer demand," said Mr Ewing.
He said joint action by everyone in the supply chain was needed to address the sector's problems and a full package of measures, including the possibility of financial support, would be announced in due course.
"I'm at pains to say that it's not really for the government to come up with all the answers. We need collective action from the industry and government to work together," added Mr Ewing.
Quality Meat Scotland chief executive Alan Clarke said producers across the UK, Europe and the world, were also facing a decline in prices.
He said: "Scottish producers are still getting some of the highest prices in the world but we understand that they have high production costs."
Getting consumer buy-in was key and Mr Clarke said the levy body's new Meat With Integrity campaign would hopefully help explain the benefits of buying Scotch Beef to consumers.
NFU Scotland (NFUS) president Andrew McCornick said government must work with industry to mitigate against the declining economic fortunes of the Scottish beef sector.
He added: "This is a crisis and those with the power must work harder to secure the future for beef production, focusing on both short-term actions and building long-term resilience within the sector."
Former NFUS president Jim Walker called on beef farmers to form an organisation, similar to Scottish pig producers, to arrange supply into abattoirs and get market information.