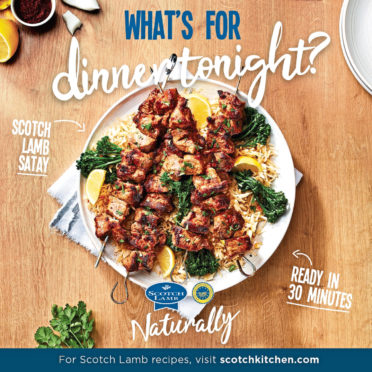 A six-week marketing campaign aimed at inspiring consumers to buy Scotch lamb will be launched on Monday.
The Scotch Lamb, Naturally campaign has been used before, but this time Quality Meat Scotland (QMS) will reinforce the message with a promotional competition offering shoppers the chance to win a "world-class dining experience" and mini-break to Skye by visiting scotchlambcomp.com and entering a unique code.
The promotion will appear on all packs of Scotch lamb on sale in Tesco, the Coop, Aldi, Lidl and Morrisons stores throughout Scotland.
It will also be available for members of the Scotch Butchers Club.
Sampling of the product will take place in Morrisons supermarkets, and the campaign, which aims to reach four million Scottish adults, will also see the return of the Scotch Lamb, Naturally advert to TV screens, the press, billboards, digital outlets and social media advertising.
QMS says the campaign will offer consumers inspiration for recipes for quick and easy-to-make meals.
QMS marketing manager Kirsty Fox said: "Scotch lamb is a fantastic ingredient that is often overlooked in favour of other meats and we want to put Scotch lamb back on the menu by showing consumers how simple it is to cook and how delicious it is."
The promotion coincides with the search to find the country's top Scotch lamb butchers and chefs.
Butchers who stock the product are being asked to enter individual specialities such as marinated cuts, burgers, sausages, pies, and ready meals.
Chefs have the opportunity to take part in the Scotch lamb surf 'n' turf chef of the year competition.
Meanwhile, the industry's Scotch lamb champions, farmers who are working in the Scottish sheep industry or in supporting businesses, have also been lined up to support the campaign and help drive home the message about versatility, quality and taste.
nnicolson@thecourier.co.uk