More snow on the way as Tayside prepares to be among Scotland's coldest places
By
Blair Dingwall
November 11 2019, 5.43pm
Updated: November 12 2019, 9.47am
Parts of Tayside are expected to be among Scotland's coldest places later this week as winter weather returns to the region.
Temperatures will plummet throughout the week with parts of Angus and Perthshire due to hit -5C on Friday evening into Saturday morning, the lowest expected in the country on the night.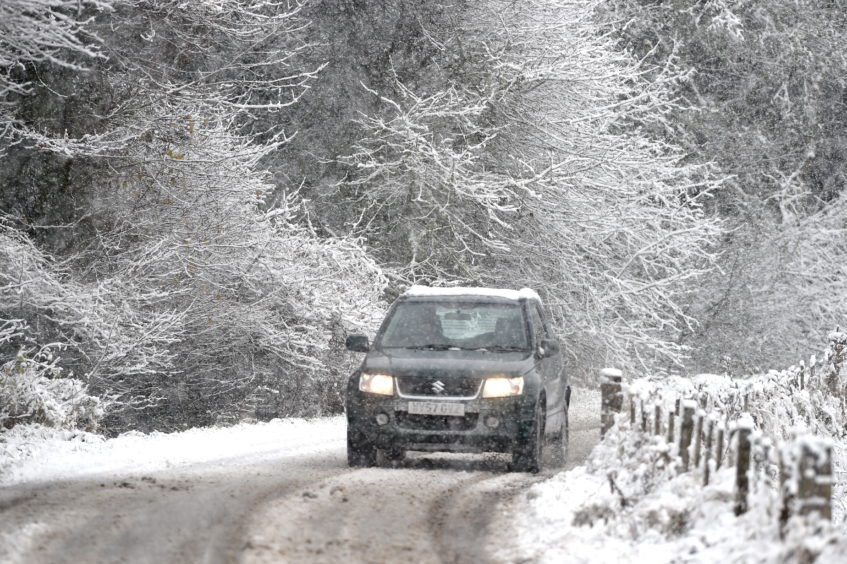 It comes as snow returned to the slopes of Glenshee Ski Centre following a weekend of freezing weather, with hills and roads in the Highlands and Aberdeenshire also hit by the plummeting conditions.
Forecasters say the white stuff could land on ground above 1312ft on Tuesday morning in Tayside, with sleet and hail possible at lower levels.
The weather will turn drier into Wednesday and Thursday, however the mercury will drop even lower to between -3C or -4C locally on both days.
Snow is due to return to the hills from Thursday night into Friday morning.
Maximum day-time temperatures are not expected to climb above 8C locally this week.
Met Office meteorologist Luke Miall said sheltered areas of Angus and Strathallan Airfield are both expected to be experience lows of -5C on Friday evening.
He added: "Temperatures at the moment are slightly below average by a degree or two.
"On Tuesday there is a bit of a wet start to the day with some heavy, showery rain in the north. It will gradually peter out as the day goes on.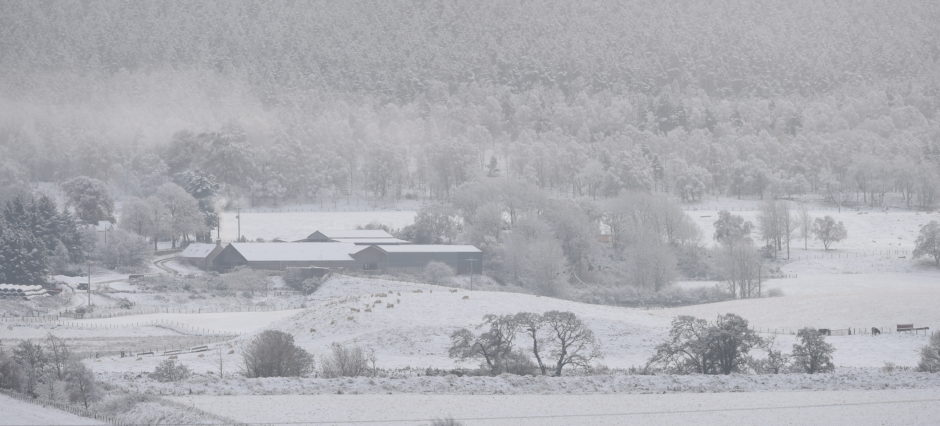 "There will be a wintry element to these showers. We will probably see snow above 400m-500m through the day on Tuesday. It might be a bit settled but quite wet in nature.
"It will be a windy day as well with winds coming down form the north. Temperatures are really going to struggle across the UK to 6C-7C. It will feel more like 1C-2C outside. A cold day to come.
"Through Tuesday evening overnight, eventually these showers peter away to clear skies.
First falling of snow last night ❄️ #VisitScotland #snow #tourism #Perthshire #bedandbreakfast pic.twitter.com/y4b3yMkiCm

— The Farmhouse B&B Corriemuckloch Perthshire (@TPerthshire) November 11, 2019
The #snow covered #mountains of the #Cairngorms around Glenshee #Ski centre in Aberdeenshire #Scotland at the moment @theglenshee @visitabdn @CNPnature @NorthEast250 @wildscotland @tweets_scotland @cairngormsnews pic.twitter.com/b8idcEYkKU

— Braemar Media (@BraemarMedia) November 11, 2019
"There will be widespread frost with temperatures down to -3C/-4C at their lowest.
"Into Wednesday it is a better day. It will be dry and sunny to start with that frost around. There might just be one or two showers in the east but it should be a dry day for most.
"But unfortunately it turns more unsettled again into Thursday. There will be showers again, possibly wintry in nature, particularly over hills. Heavy as well. Winds will be strengthening again.
#Sensational Sunday – Our Snow Factory and Snow Cannons + Mother Nature are all contributing to the snow on our pistes. #Visitcairngorms #visitaviemore #welovesnow #letitsnow #cairngormmountain❄️☃️🏂⛷

Posted by Cairngorm Mountain on Sunday, 10 November 2019
"On Friday there will be a few showers in the east. It is a better day once again after a frosty start during morning."
Mr Miall said the weekend will be "unsettled and cold" with frosty weather due on Saturday and wet conditions expected on Sunday. Showers could turn snowy on higher ground.