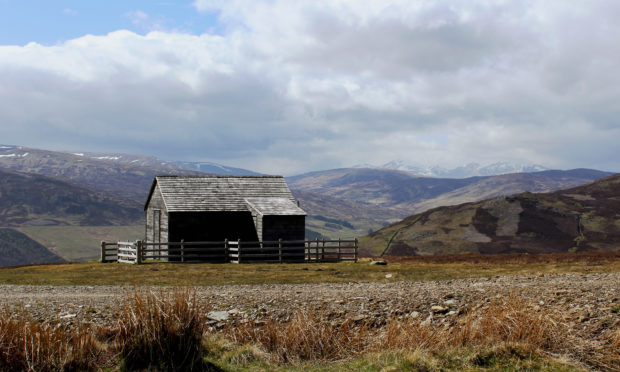 A road closure notice spanning more than four months will be put into effect on one of Perthshire's most scenic routes due to the risk posed to drivers throughout winter.
Perth and Kinross Council announced that a traffic restriction affecting a five-mile stretch of the U173 Kenmore to Amulree road through Glen Quaich will be in effect for for 17 weeks from December 23.
However the route will only be closed as and when deemed unsafe by police.
The closure affects a stretch of the road from a property called The Garrows to the junction with the Braes of Taymouth.
The council say the likelihood of "adverse weather conditions" affecting the area throughout the winter months is the reason behind the closure, with snowdrifts a common occurrence.
It is said to be the first time that such a lengthy closure has been put into effect in advance on the route due to weather.
The road through Glen Quaich is regarded as one of the most picturesque, and dangerous, in Perthshire.
The 10.8-mile route is narrow, winding, and features several blind curves and summits. There are few passing places.
Its highest point is said to be at a peak of more than 1700ft.
Emergency vehicles will still be able to use the route throughout the closure.
A statement from the council said the local authority and police will allow use of the road "where weather conditions allow".
The traffic restriction announcement added: "The Perth and Kinross Council as traffic authority being satisfied that there is a likelihood of danger to the public due to adverse winter weather conditions hereby prohibit all vehicular traffic on the following length of carriageway.
"The order will prohibit traffic on the U173 Glen Quaich from the property known as The Garrows (282551, 740247) to its junction with Braes of Taymouth (277496, 745014) a distance of eight kilometres or thereby.
"It is to be effective from December 23 2019 for a period of 17 weeks.
"Wherever possible, the order will be relaxed where weather conditions allow and in the opinion of Police Scotland and the traffic authority, permit passage.
"Pedestrian and emergency vehicular access to premises will be maintained."
An alternative route will be via the C451, A827, A826 and A822.