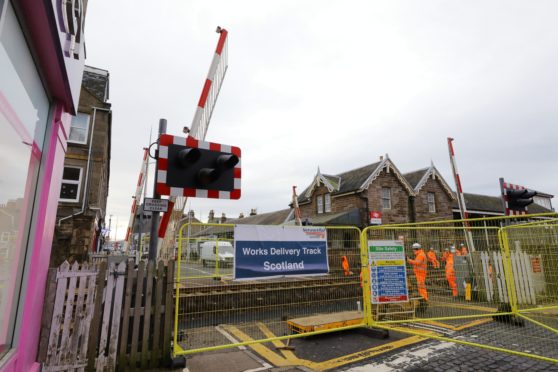 Network Rail has promised to reopen Broughty Ferry's crucial level crossing as soon as possible amid improvement works.
Motorists and pedestrians are facing weeks of disruption due to the Gray Street shut down.
The work, which started last week, is expected to run until 6am on January 25, although engineers are striving to complete it sooner.
The work on the route, which is believed to be one of the only urban level crossings in Scotland, will see the old rails, ballast and level crossing surface replaced.
It is one of the main routes in and out of the town centre and the only Ferry road over the railway that high vehicles can safely travel across.
A Network Rail spokesperson said: "The work we are undertaking at Broughty Ferry will completely renew both the railway track and level crossing surface.
"We understand the inconvenience this project will cause some members of the community and we have planned the work to be completed as quickly as possible.
"Unfortunately it is just not possible to carry-out such a complex piece of work without a short-term closure of the crossing."
The pedestrian underpass connects with Broughty Ferry Railway Station, which is the oldest railway station in Scotland which is still in operation.
The station has seen a surge in passengers boarding from the two platforms in recent years leading to increased services.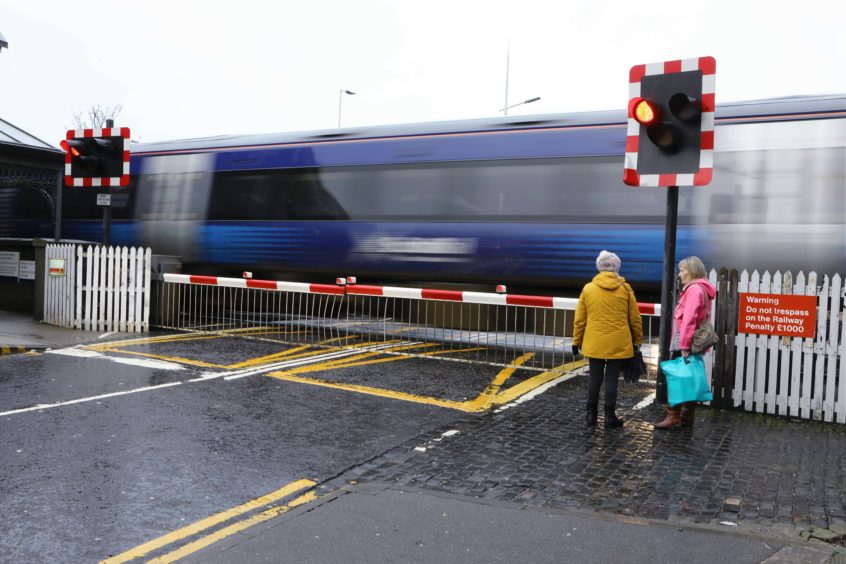 Broughty Ferry councillor Craig Duncan said: "I would have been the first to complain if Network Rail were not looking after their properties so I can't really criticise them for improving the crossing.
"I had initially pushed for an upgrade of the underpass to be done at the same time.
"However, as it turns out, this just isn't practical.
"Network Rail made clear it would mean no access at all for anyone for potentially weeks.
"At least for the time-being, apart from some restrictions, pedestrians can still get in and out of the centre via the underpass.
"Network Rail have promised the underpass will be improved though and I hope that will happen before the summer.
"It's totally manky and needs upgraded for both locals as well as tourists ahead of the busy season."
In October 1991, a disaster was narrowly averted when a Dundee bound Aberdeen–London Intercity express sped through the crossing at 80mph.
The train destroyed part of the level crossing and missed a passing car containing five passengers by just seconds.