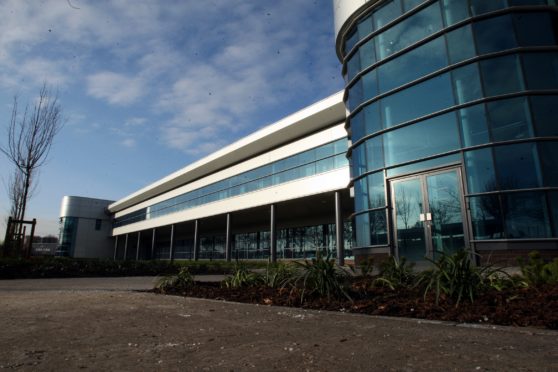 Hopes of a railway spur to Diageo's largest bottling plant have been raised after Transport Scotland reaffirmed its commitment to establishing a freight link to Levenmouth.
The Levenmouth Rail Campaign has called for the drinks giant's major packaging operation at Banbeath to be connected to Levenmouth rail link when it reopens.
It was announced last year the route would be reopened as part of a £70 million project.
A railway station that would serve Diageo's Cameronbridge Distillery is already included in the plans.
Campaign secretary Dr Allen Armstrong said: "Diageo boasts its environmental credentials but this has not extended beyond the factory gates to date. Now is an unrivalled opportunity to take full advantage of the current design process to develop these options before plans are set in stone.
"With path networks and bus links now being planned as part of both the separate but related Leven Connectivity Project and the Levenmouth Reconnected Blueprint, we need to know fairly soon the specifications for the main branch line and any spurs so alternative paths can be planned."
Maximising the rail link's potential to carry freight would reduce the need for heavy vehicles to use the A915 Standing Stane Road.
Campaigners say a section of the disused East Fife Central Railway between Leven and Lochty could be reopened to establish a link to the Banbeath plant.
Diageo has previously welcomed investment in the Levenmouth rail link and said it would "explore further the potential opportunities this may give our operations in Fife".
A Transport Scotland spokesperson said: "The use of the line, additionally, for rail freight will feature in our development considerations.
"We will be in discussion with Fife Council and others to shape our plans to deliver this exciting project as we seek to maximise the economic and social benefits of the new railway to the local area."
Fife Council's SNP co-leader David Alexander welcomed Transport Scotland's commitment to exploring the link's potential for carrying freight.
"This makes absolute sense and has been talked about for years," he said.
"The fact that Transport Scotland are making positive noises adds credence to the potential.
"This would take  huge numbers of vehicles off the roads, relieve the pressure on our Levenmouth road network, and help our carbon footprint enormously.
"There will have to be agreement between everyone involved on many aspects, not least community consultation on exactly where the link up happens.
"However, this can add another positive aspect to the whole rail link project and the fact that it is going to happen will concentrate minds in a way that wasn't possible before."