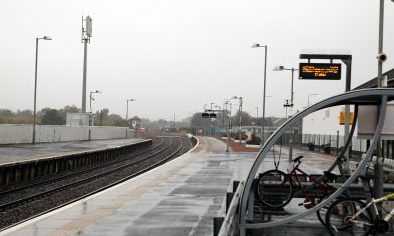 Long-awaited Montrose railway station improvements have been bumped down the line by the coronavirus pandemic.
Earmarked for last autumn, the Angus stop will be given an upgrade to include improved toilets, more seating, a public address system extension and CCTV enhancements.
The plan followed Montrose's move to becoming a "pivotal" station following the introduction of new timetables which made it a changing place for cross-country services.
Scotland's transport secretary previously expressed his frustration over hold-ups in the project but government transport bosses have now admitted the project is in the sidings until the pandemic passes.
A Transport Scotland spokesman said: "We have asked for the improvement programme at Montrose station to be reviewed after being advised by ScotRail that many of the suppliers are not currently operating due to the Covid-19 situation.
"ScotRail will communicate a revised programme once it has been agreed with project partners."
The latest delay has been slammed by MSP Liam Kerr, who said Montrose had been 'abandoned' at the expense of Aberdeen, where an £8million revamp is scheduled to begin as soon as the coronavirus situation allows.
North east Conservative Mr Kerr said: "I understand many difficulties have presented themselves during the Covid-19 outbreak.
"However, the false promises of ministers are another example of the SNP abandoning commuters south of Aberdeen.
He said: "The SNP Government is simply dragging its heels on this much-needed project for Montrose.
"They have shown a complete disregard for the passengers who depend on this station and the issues they have on a daily basis when using Montrose – it's shocking.
"The Scottish Government seems to be adopting the 'we'll leave it for another day' approach to these plans, abandoning rail users south of Aberdeen."
In January, transport secretary Mr Matheson delivered an assurance the Angus scheme would not be impacted by the early removal of the rail franchise from operator Abelio.
He said the Montrose upgrade – which will take around four months to complete once work begins –  had faced "notable challenges", including being removed from a package of measures which had gone through the procurement and planning process to be taken forward as a standalone project.