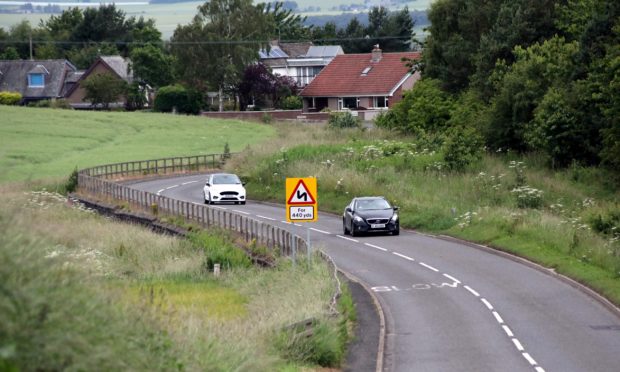 A long-awaited speed cut is to be brought to a stretch of dangerous Angus road under pandemic safety measures.
After years of campaigning, Angus Council is to use Covid-19 to reduce the limit between Forfar and Kingsmuir from 60 miles per hour to 40.
The busy two-mile stretch on the B9128 has witnessed numerous accidents over the years, particularly around notorious blind bends at the Welton Corner.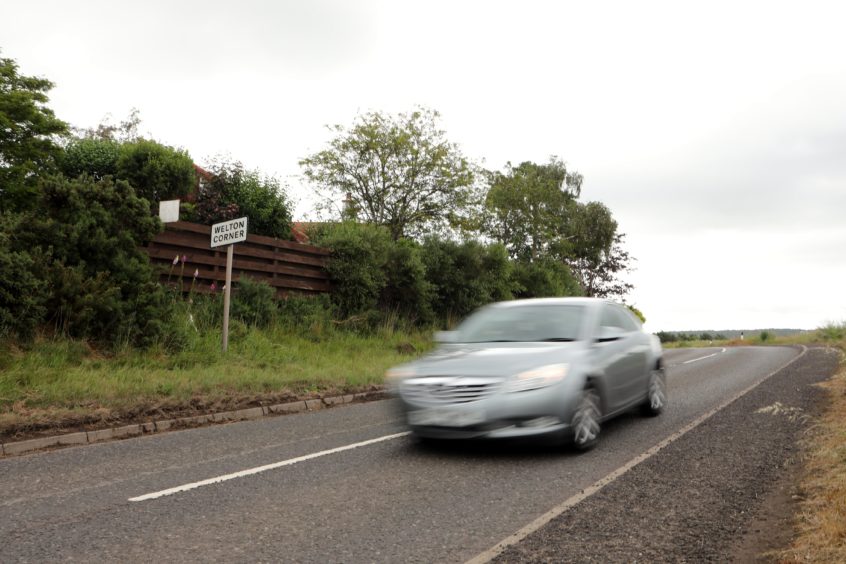 A police patrol car's near miss there last year – captured on another driver's dashcam – saw calls for action renewed.
Angus Council plans to impose a temporary 40mph zone under the Spaces for People programme, which will see speed limit reductions put in place in towns and villages across the district, including 20mph town centre limits.
Campaigners hope it will become permanent at the end of the 18-month experiment.
Forfar Conservative councillor Braden Davy said: "This is a main pedestrian route into Forfar, and people walking along it are forced to cross half way over, often with poor visibility.
"Anyone driving this route knows you can't reach 60mph safely, especially at the tight corners, yet so many motorists treat 60mph as a target, rather than a limit, and we've seen cars flying off this road as a result.
"I've always believed this road is an accident waiting to happen.
"These new reduced limits will allow us to make 40mph all the way through to Kingsmuir, cut speeds, and save lives."
Angus communities convenor, Montrose Independent councillor Mark Salmond, said: "Forfar members have contacted me since becoming convener with their hopes to make this road a 40mph all the way through, something I fully supported.
"A new 20mph limit for Kingsmuir village now allows for this much need reduction to 40mph to be introduced into Forfar.
"I hope this will reduce dangerous driving, but it remains that roads don't cause accidents, dangerous driving does."
Angus has made a bid for £800,000 of Scottish Government cash under the Sustrans-managed Spaces for People programme which aims to increase public safety as lockdown eases, and encourage people to continue walking and cycling which has increased during the pandemic.