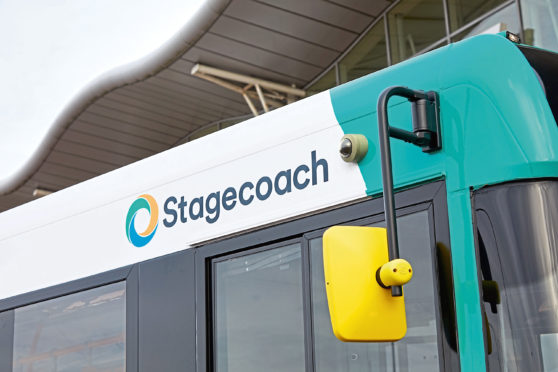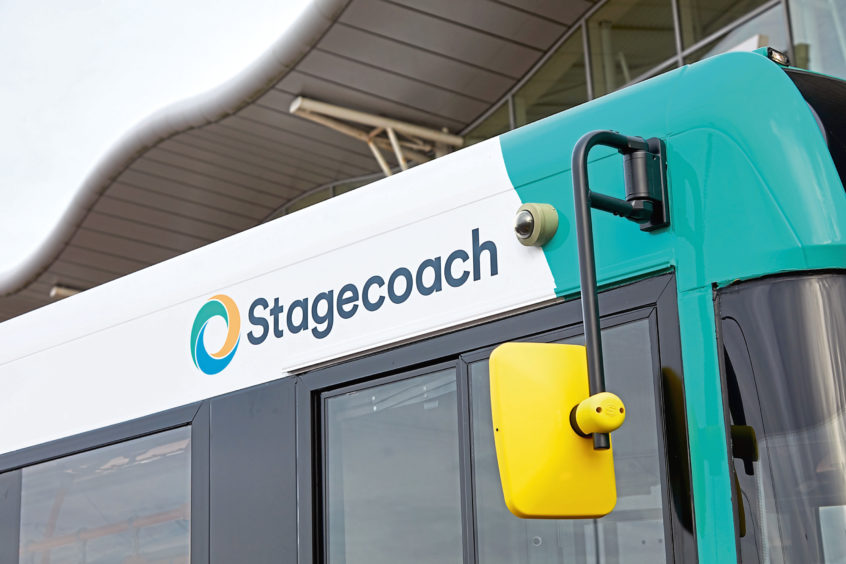 Sir, – I was alarmed to find via Facebook that Stagecoach is stopping the route from Stirling to St Andrews and back, thereby depriving Fife of a major route of public transport.
Stagecoach stated they are holding a public consultation about the route, which shuts on August 7.
A community councillor from Auchtermuchty emailed Stagecoach about this devastating action and received the following answer: "I'm afraid we have made the decision to use the resources we have elsewhere and we are unable to operate Service 23.
"This decision was taken as we feel that the resources (buses, drivers, etc) are better placed elsewhere in our network to support areas of greater demand.
"This was agreed upon with the relevant local councils."
What is the point in holding a public consultation when the decision is already taken?
Stagecoach does not seem to care about the impact this decision will have on the livelihoods of people here in Fife, depriving whole communities of access to public transport.
It is something that someone picked up from Facebook, otherwise it would have gone silent and no one would have been able to protest.
If Stagecoach take away the 23 service from Stirling to St Andrews it will have a devastating impact for young and old in the whole region.
I know people from Auchtermuchty, Strathmiglo and Gateside who are dependent on this route to get to work, school or university.
There are people that do not have a car and are reliant on this bus route as their only means of transport.
Maaike Cook.
Cash Feus,
Strathmiglo.
Stand up against UK power grab
Sir, – Devolution and the Scottish Parliament were largely brought about by the Labour Party, notably John Smith and Donald Dewar, with the support of the Lib Dems, particularly David Steel, and the strong support of the Scottish people, and the Parliament has increased in popularity over the years, to be now an integral part of Scottish life.
Its importance, and its powers, were confirmed by the UK Government and the Labour Party leader, Gordon Brown, during the 2014 independence referendum, when the Scottish people were promised enhanced powers, and "the most powerful devolved administration in the world".
But now the Westminster government, because they see the people of Scotland, who never vote for them, and didn't vote for their Brexit, as an obstacle to their plans, and are in the process of emasculating the Scottish Parliament by taking to themselves the devolved powers returning from Europe, thus enfeebling Holyrood and reinforcing what we already knew, that powers devolved are powers retained.
They are already engaged in developing, at great expense to the taxpayer, a huge Westminster outpost in Edinburgh, as well as a new office in Glasgow, to administer the powers they are grabbing, designed to weaken the existing Scottish Parliament.
And the rumour is that Ruth Davidson, a Conservative favourite who was consistently rejected by Scots at the ballot box, is now apparently to be ennobled so that she can be imposed, as viceroy or some such, to rule over us, without the hindrance of the ballot box, in perpetuity.
Surely it is time that the Labour Party in Scotland, and indeed the LibDems too, honour Smith, Dewar and Steel and their democratic legacy and stand shoulder to shoulder with the Scottish Government, and the majority of the Scottish people, to oppose the power grab by this alien London cabal who have no credibility or legitimacy in Scotland.
And, if necessary, to stand with the SNP in the Holyrood election next year on a platform demanding a second referendum on independence.
Les Mackay.
Carmichael Gardens,
Dundee.
Galloway's unifying force
Sir, – George Galloway's Alliance for Unity, which is to stand candidates in next year's Scottish parliamentary election, is not a rerun of Better Together.
The circumstances are different.
The Alliance is calling for support for the best placed anti-independence candidate, from whichever political party, in each of the constituency contests and support for the Alliance candidate in the list contests to ensure an anti-independence majority in the new Parliament.
The weakness of the anti-independence movement is its fractured state and if led by a unifying organisation which is independent of the mainstream parties, it may secure widespread popular backing even in advance of the 2014 level of support.
Raymond Mennie.
Ashbank Road,
Dundee.
Are we really all in this together?
Sir, – During this Covid-19 crisis why have politicians not taken a 20% reduction in salary?
Why have those highly paid in the private and public sectors and universities not taken the same?
Why are public sector employees who are not working getting 100% salary while those in the private sector who are furloughed get 80% and soon to be reduced to nothing?
I thought we were all in it together.
Clark Cross.
Springfield Road,
Linlithgow.
Make mind up over EU funding
Sir, – I wish Alex Orr (EU withdrawal has cost us dear, Courier July 29) would make his mind up just how much he thinks Scotland's share of the UK Covid finance package is.
Three weeks ago it was £5 billion, two weeks ago it was a staggering £300bn (which I agreed with) and now it is down to £3.7bn shared between us, Northern Ireland and Wales and is actually the £1.9bn announced during Boris Johnson's visit last week.
The EU does not have any money of its own. Any money it gives out is money it has received from member states and their taxpayers (including loans that have to be repaid).
And the reason we may have got £5.4bn is Scotland suffered terribly, with 4,200 deaths.
In comparison, Ireland, with 1,700 deaths and a similar population, has to pay around £14bn into the fund, the fifth highest of all member states, while countries like Italy and Spain are net beneficiaries, a source of huge unrest in 'donor' countries.
For Scotland to receive Mr Orr's speculative £5.4bn EU grant, we'd have to contribute to the EU budget at £1.2bn a year while losing the £10bn annual Barnett subsidy from the UK to cover our deficit and the £11bn (and rising) of direct UK Covid support.
Add that up and we'd be down £23bn this year.
Allan Sutherland.
Willow Row,
Stonehaven.
Not a true majority
Sir, – I have just read a section in the paper with the headline "Majority of Scots support drug consumption rooms" (Courier, July 30).
If you read the section it goes on to say that 61% of 1,591 (surveyed) support this.
But just over 800 people do not represent the majority of Scots.
John Skinner.
Jenny Gray Path,
Glenrothes.