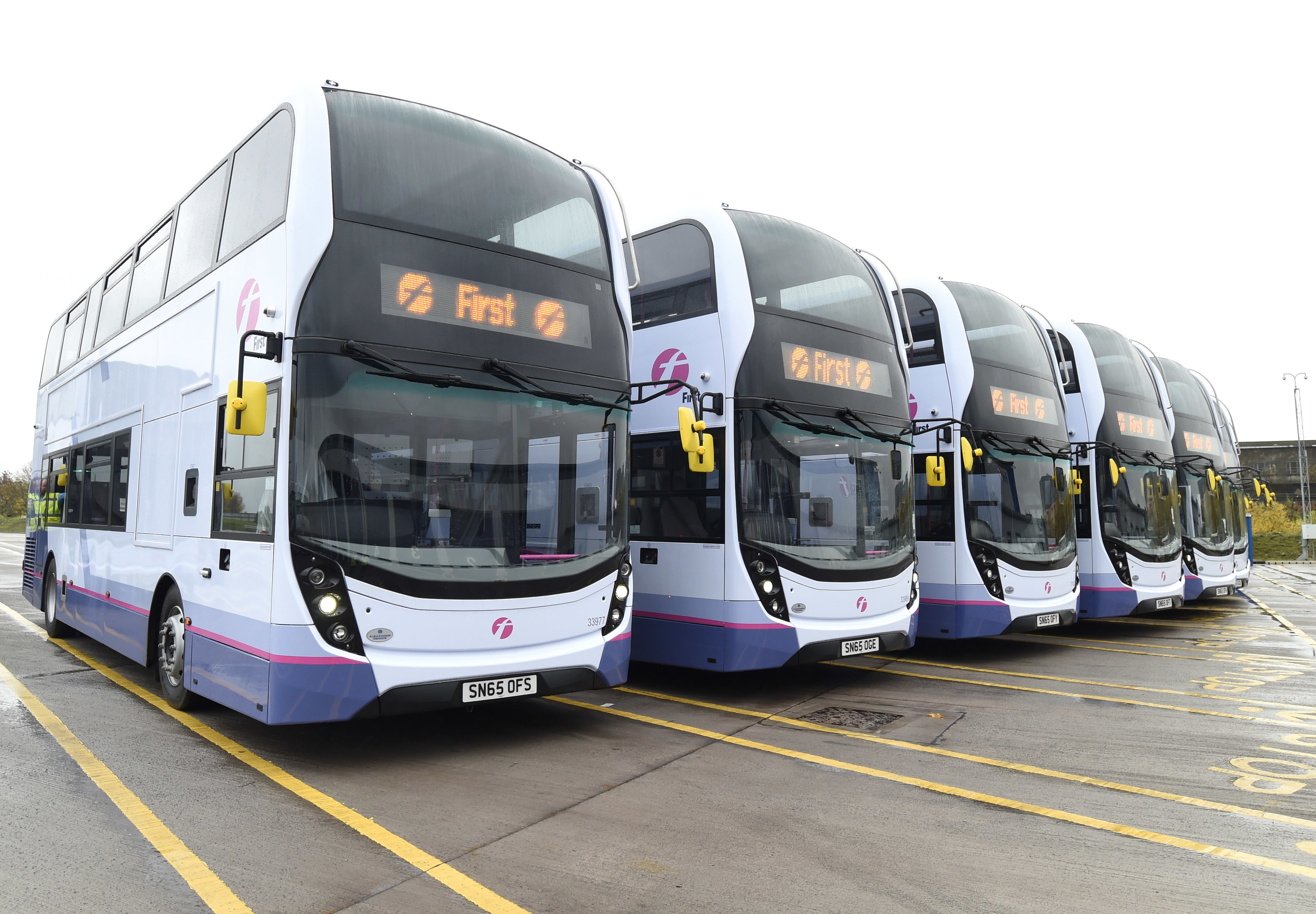 Perth-based public transport giant Stagecoach cited increased terrorism concerns as a reason for its lower revenue growth last year.
It is set to meet its financial targets, despite the subdued performance in the UK bus sector.
The group also said the outlook for UK rail operations was challenging and revenue had fallen in North America.
In a pre-close trading update for the year to April 30, however, the group said it was on course to achieve its expected overall adjusted earnings per share.
Like-for-like revenue growth for UK Bus (regional operations) is 0.2%, and in UK Bus (London) is 1.1%, in both cases for the 48 weeks to April 2.
The group said revenue growth in the UK over the last year had been low but Stagecoach planned to keep fare increases for the year ahead to a minimum.
 It will look to stimulate demand through enhanced marketing and further developing the digital offering as well as minimal fare rises.
The megabus.com inter-city coach business in mainland Europe remained loss-making, and the group will give a clearer view of its financial performance in the summer.
London bus operations continued to perform in line with expectations. Some decline in the operating margin is expected but the group still aims to deliver long-term operating margins in excess of 7%.  
The North America fall was 3.4% owing to a 6.4% drop at megabus.com and 2.1% fall in other ventures for 11 months to March 31, all in line with expectations.
Revenue at UK Rail was up 2.5% and Virgin Rail Group's increase was 4.6% for the 48 weeks to April 2, in an industry where the outlook is more challenging than a year ago.
Growth trends varied but the overall industry rate of revenue growth slowed in recent months. Like-for-like rail growth in the UK Rail Division (South West Trains and East Midlands Trains) was 2.5%, at Virgin Trains East Coast was 4.9% and at Virgin Rail Group's West Coast franchise was 4.6%.
The group stated: "We believe the reduced rate of growth reflects the effects of weakening consumer confidence, increased terrorism concerns, sustained lower fuel prices, the related effects of car and air competition, slower UK GDP growth and slowing growth in real earnings."
Steps to mitigate the effects focused on cost control and additional revenue growth activities.
*Alexander Dennis Ltd (ADL) has won a major share of a £70 million order from FirstGroup for 305 low emission vehicles for the UK.
ADL will build 204 of the vehicles – almost 70% of the total and worth an estimated £50m – at its Falkirk site.
The new-generation, low carbon certified Euro6 vehicles, which reduce NOx emissions by 95%, will be fitted with WiFi for free internet access, and many of them will also have USB plug-in points for passengers to charge mobile phones and tablets.
ADL chief executive Colin Robertson said: ""Establishing ADL as FirstGroup's principal bus supplier is a great accolade and a tribute to our product quality and reliability.
"This order will play a significant part in underpinning jobs at our manufacturing facilities in Central Scotland, Lancashire, Yorkshire and Surrey, where we employ 2,000 team members. It also spells good news for the 4,000 jobs in our extensive supply network."